South Ural State University and "Intersvyaz" company invite first-grade pupils to take part in the "First-graders parade" holiday. This year it will take place on the 9th of September in the Central park of culture and recreation named after Y.A. Gagarin. The beginning is at 13:00.
The federal project "Children are our future!", which was in the course of time transformed into the "First-graders parade", is taking place for the sixth time this year. Initiated by "Intersvyaz" company with support of local governments the holiday for the first-grade pupils and their parents will take place in Chelyabinsk, Miass, Magnitogorsk, Zlatoust, Ozyorsk, Troitsk, Yuzhnouralsk, Kamensk-Uralskiy in the Sverdlovsk region and Kurgan as well.
In every city this campaign will have its own features; however the general idea is uniform. On the first of September in schools there will be mass photo shooting of the first-graders as well as their interviewing on the profession which they want to choose in future. Traditionally volunteers from senior students make photo of the first-graders but this time their task will be easier. Specially for the project the programmers of "Intersvyaz" company have developed the mobile application which will automatically send photos with comments made by the smart phones to the organizers for further processing. It is planned to make pictures of more than 35 thousand Ural pupils which is a record number.
This year more than 15 sites of South Ural State University will be a real surprise for the pupils. The representatives of the institutes and higher schools of South Ural State University will inspire pupils to choose their future profession. The first-grade pupils will be able to try this or that occupation, to know more about the features of different professions and even to become engineers, journalists, philologists, constructors, programmers, economists, chemists, biologists, lawyers and so on.
Rodion Platonov will teach the basics of photo art to the Chelyabinsk volunteers of the parade. A well-known press and art photographer is going not only to give a theoretical lesson but also to explain subtle details of portrait photography when working with children models.
Master class for the photographers takes place on the 28th of August at 18:30, room 428, Lenin prospect 76, Main building of South Ural State University. Applications for participation (first name, last name, contact phone number, status (senior student, parent, volunteer)) send to e-mail: pr[at]intersvyaz[dot]net. Take any identification document, a smart phone or a camera to make pictures with.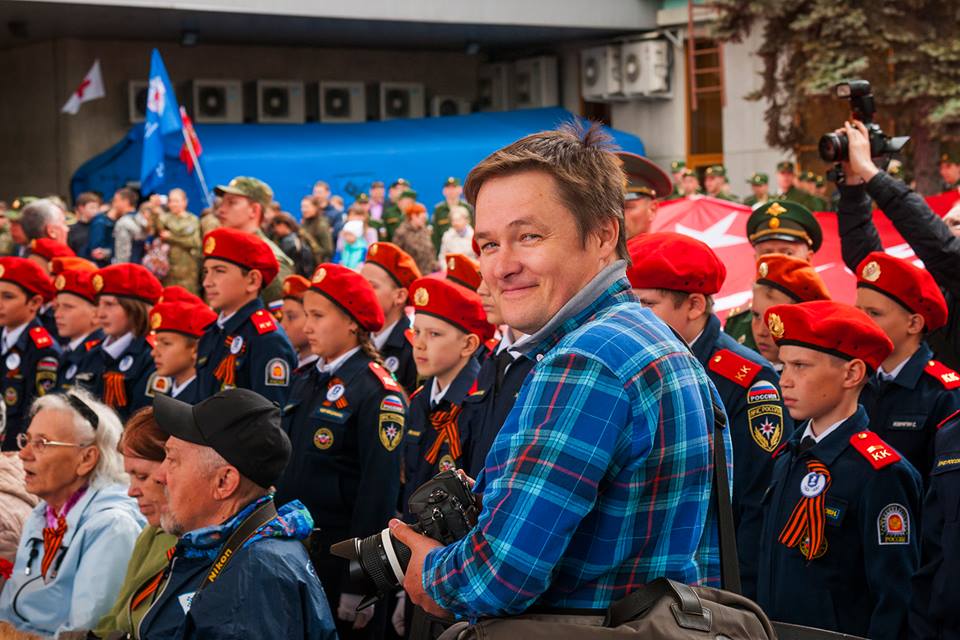 Event date:
Monday, 28 August, 2017 - 18:30