Interest in healthy lifestyle is constantly increasing. More and more people switch to healthy diets and go in for sports. Science also pays a lot of attention to human health issues. Back in 2013 a Research Center for Sport Science, unique for Russia, was established at the South Ural State University. The research activity is performed based on data from the SUSU Institute of Sport, Tourism and Service.
The Research Center for Sport Science is the only South Ural Centre possessing unique assessment-and-diagnostic equipment, including telemetry devices which can register health status of a person in the field. Personal information includes 1,250 parameters processed by a supercomputer. The Centre is headed by Aleksander Isaev, Honoured Worker of Science of the Russian Federation, Doctor of Biological Science, Professor.
"In 2012 we won an intra-SUSU grant and gained an opportunity to purchase up-to-date diagnostic equipment: apparatus which allow to study central nervous system, cerebral cortex, cerebral circulation, general circulation and blood system using a non-invasive method, as well as to study stabilometrical parameters defining coordination abilities, the so-called statokinetic stability, electromyographic parameters and so on. This equipment has been helping us to perform large-scale research starting from the moment of the Center opening and ever since," says Aleksander Isaev.
The Research Center for Sport Science has been successfully developing such fields as adaptation of athletes of various qualifications to the modern-day sports loads, to success in sports while preserving health in good condition, as well as developing of locality- and region-dependent conditioning in middle altitude environments. The researchers came to a conclusion that majority of megapolises in Russia suffer from oxygen deficit and air contamination which we normally do not notice. Chelyabinsk and the Chelyabinsk region are suffocating from production waste emitted into atmosphere – this only proves the timeliness of the research addressing the issue of forming hypoxia tolerance in the unfavorable conditions of industrial productions. In this context, work has been started in cooperation with Tymen Department for Physical Culture and Sport regarding forming hypoxia tolerance in the conditions of non-mountainous terrains.
"This is a really topical issue with regard to megapolises, explains Aleksander P. Isaev. Athletes from cyclic sports such as biathlon, cross-country skiing and tracking athletics spend two thirds of the year cycle in middle altitude environments, and that is very expensive. We have set a goal to form if not a 100%, then at least an 80% hypoxia tolerance, which is vital in sports in extreme conditions and in non-mountainous terrains. Thus, with the help of a range of simple and accessible-for-wide-use devices we keep up our research in this field."
Nowadays besides the task of forming hypoxia tolerance in the conditions of non-mountainous terrains the Center also addresses the issue of searching for technologies of boosting recovery processes for athletes. Studies and first tests are being performed regarding recovery boost through stretching devices which stretch spinal cord and muscular system. Methods of personalization of sports training are being studied. The students of the SUSU Institute of Sport, Tourism and Service actively participate in the research work of the Research Center for Sport Science. Every year 7-8 graduates enter the postgraduate and doctoral studies to continue their research.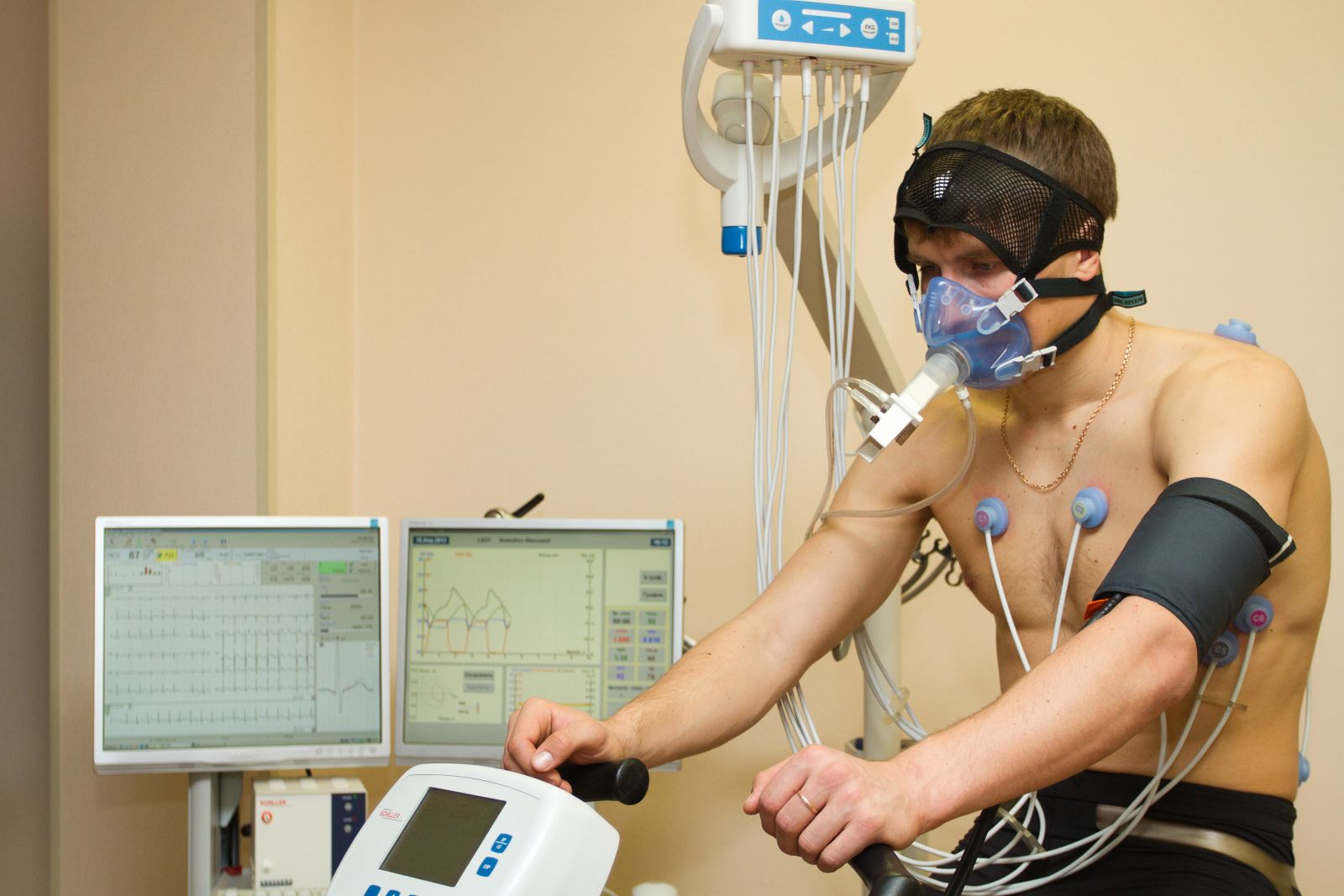 "Last year Director of the SUSU Institute of Sport, Tourism and Service Vadim Erlikh and Head of the Department of Physical Education and Health Evgenii Cherepov presented their dissertation under guidance of our Center. They are addressing the issues of integral body reactivity and modeling of athletic performance that is searching for criteria of achieving high results. An interesting research is being carried out by Professor Vladimir Kodkin. Being a Doctor of Engineering Science, he is completing his doctoral thesis on athletic physiology under our consultancy. His work touches inventing a technology of non-intrusive ECG. Also a dissertation by Ruslan Khomenko, International Master of Sports of Russia has been already completed (its presentation is set on October 25, 2017 at the Siberian Academy of Physical Culture," elaborates Director of the Research Center for Sport Science.
Research activity of the Research Center for Sport Science is closely related to sports practices and this fact acts to its advantage. The Center performs regular health screenings for the members of the Russian youth ski race team, national Olympic team for shooting sports, as well as profound medical-and-biological screening for the athletes of the Olympic Reserve Training Center and Higher Sportsmanship School of the Aktobe Region, the Republic of Kazakhstan (table tennis, taekwondo, Greco-Roman wrestling, judo). Besides the athletes, common patients including the SUSU employees and professors undergo screening tests to reveal existing and possible health problems. They receive recommendations on health lifestyle and correction of morphofunctional condition which prove to be efficient.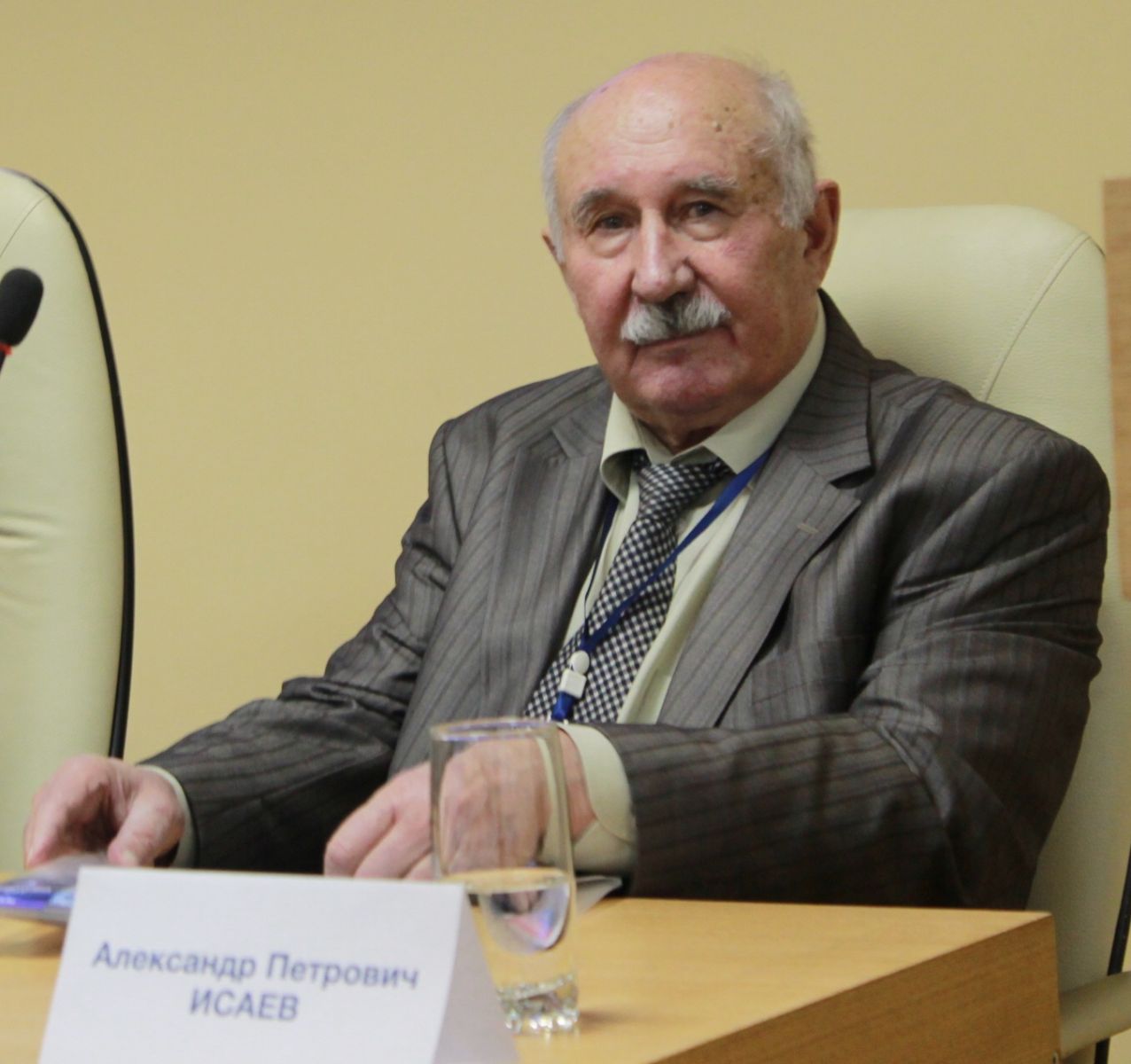 "There are practically no similar research centers in the institutions of higher education in Russia. Our center is among the best ones. We are at the leading edge as regards the availability of modern equipment; the education process for the Institute of Sport, Tourism and Service students is also performed at the technical facilities of our Center. The students are not simply provided with information about physiology, biomechanics, immunology, but also get to experience things personally. That is the students can check their physiological status. An infrared scanner is one of our recent purchases. This device allows a non-intrusive measurement of temperature in different vessels of human body. The issue of thermoregulation is very topical in sports," says Aleksander Isaev.
Over 100 scientific articles based on researches by the Research Center for Sport Science have been published in top-rated magazines indexed at Scopus and Web of Science databases. Moreover, an extensive monograph on fundamental and applied aspects of adaptation in sports is being prepared, which is being elaborated by a big group of authors including scientists from Saint Petersburg, Tyumen, Ufa, Surgut, and Chelyabinsk, of course.