The third meeting of the International Research council will be held at South Ural State University from June 12th through 14th, during which the world's leading researchers will hold lectures in current scientific problems, and hold practical scientific seminars and unique discussions at SUSU.
"The International Research Council was founded at the university in 2016. It's ranks include 11 International-evel Researchers and Businessmen. The council is headed by President of the company Emerson Edvard Monser," notes SUSU rector Aleksandr Shestakov, "The main tasks of the IRC are the evaluation and coordation of the scientific and innovative development of the largest university in the South Ural region and promoting the internationalization of its activities. The leading scientists provide expert evaluation of all of the university's major projects and consult Russian experts. The council helps with the creation of international contacts with research centers and universities around the world as well as with recruiting – inviting international researchers and professors to South Ural State University.
The SUSU International Council includes the world's leading researchers and experts in the areas of engineering, natural and hard sciences, and medicine. Edward Monser, Panayotis A. Koutentis, Ron de Kloet, Jaewan Kim, and Ashokkumar Muthupandian will be arriving at South Ural State University in Chelyabinsk for the third meeting of the International Research Council.
SСHEDULE OF LECTURES BY THE LEADING WORLD SCIENTISTS
10:00 AM - 12:00 PM – Dr. Jaewan Kim. Lecture: Quantum Entanglements and Quantum Information (434/3b)
2:00 - 4:00 PM – Edward L. Monser. Lecture: Industrial Internet of Things: Manufacturing 4.0 (Sigma building, Conference Hall)
2:00 - 5:00 PM – Dr. Ashokkumar Muthupandian. Lecture: Fundumentals and Applications of Ultrasonic Processing in Food Technology and Functional Materials (247/2, 245/2)
2:00 - 5:00 PM – Dr. Ron De Kloet. Lecture: Psychoneuroendocrinology of Stress: Past, Present, Future (428)
2:00 - 5:00 PM – Dr. Panayiotis Koutentis. Lecture: Challenges and Prospects of Chemistry at SUSU (208/1a)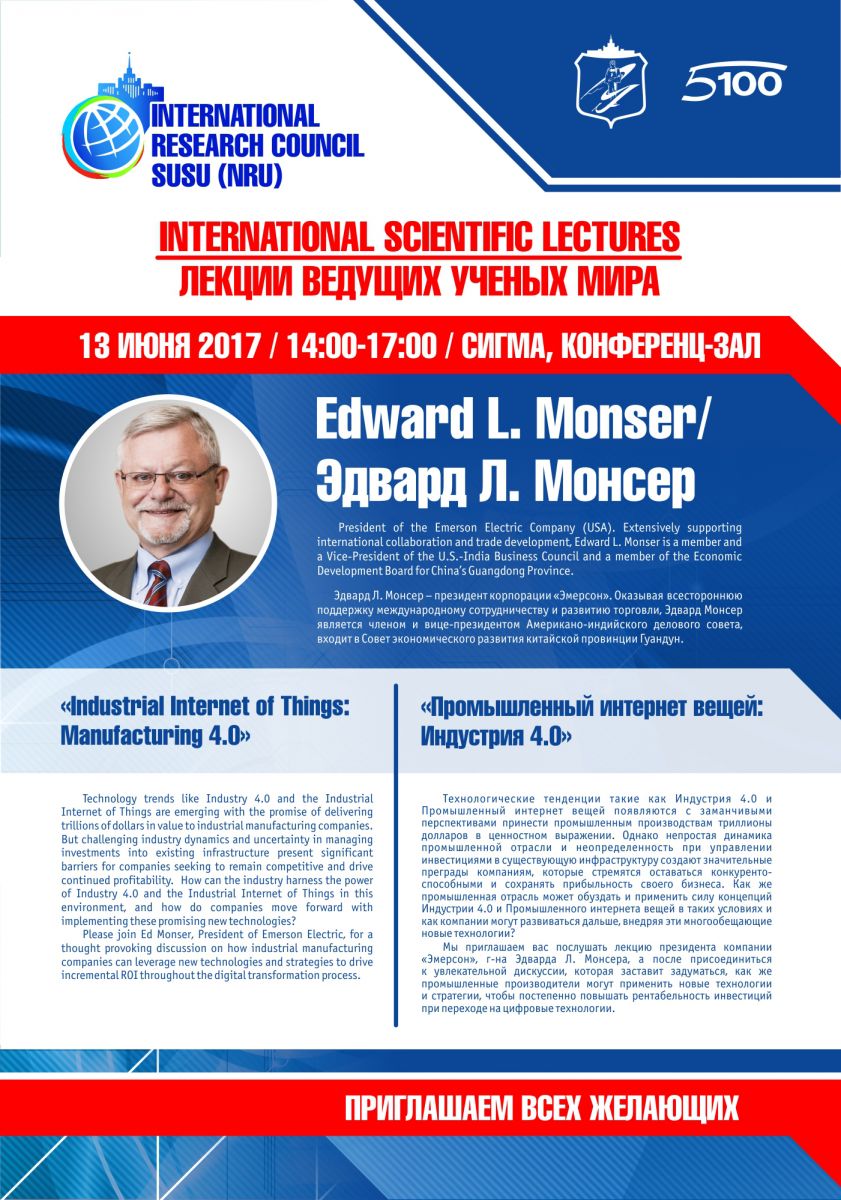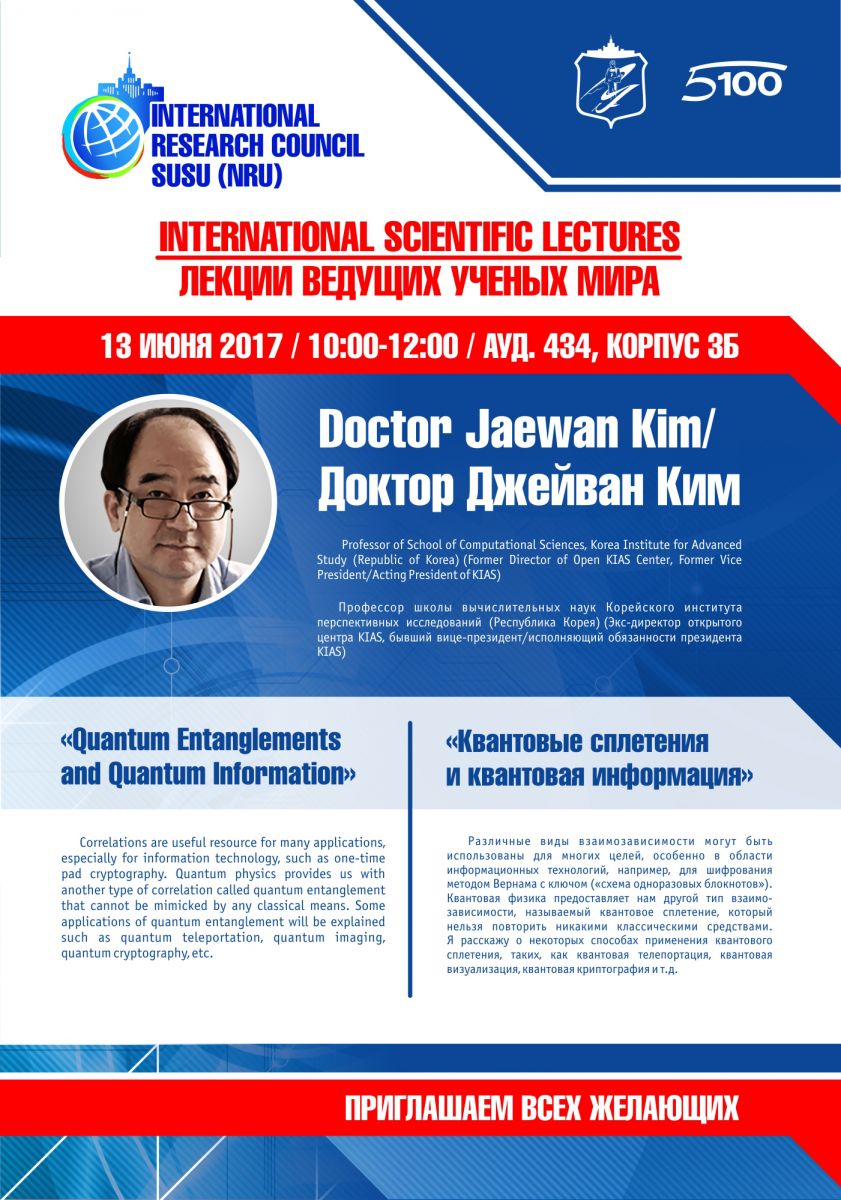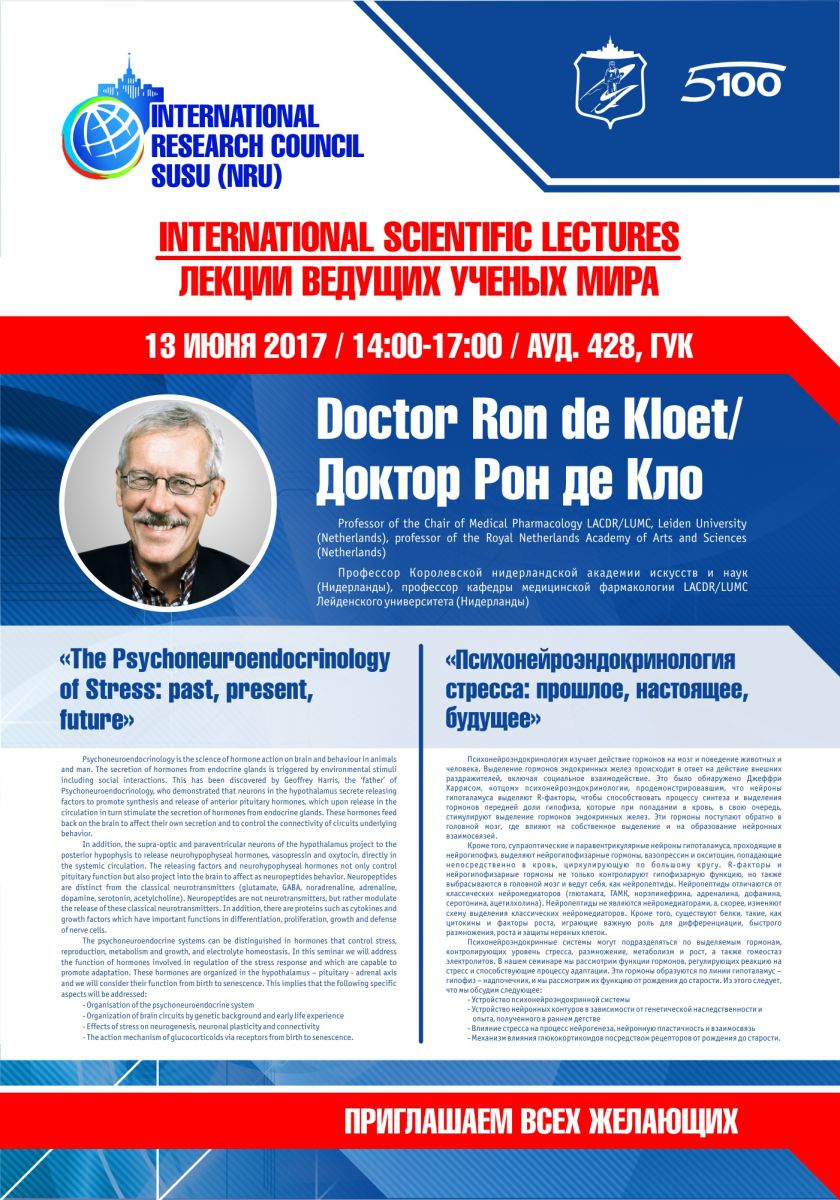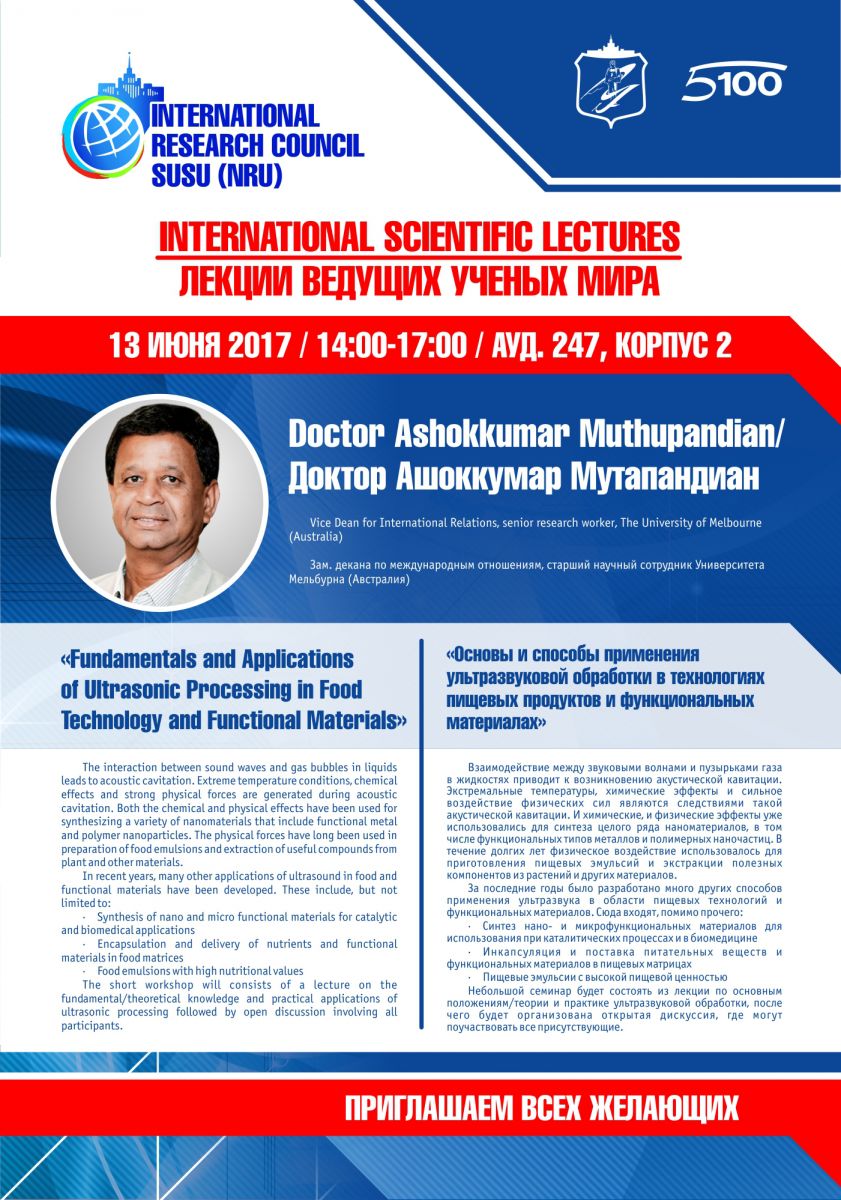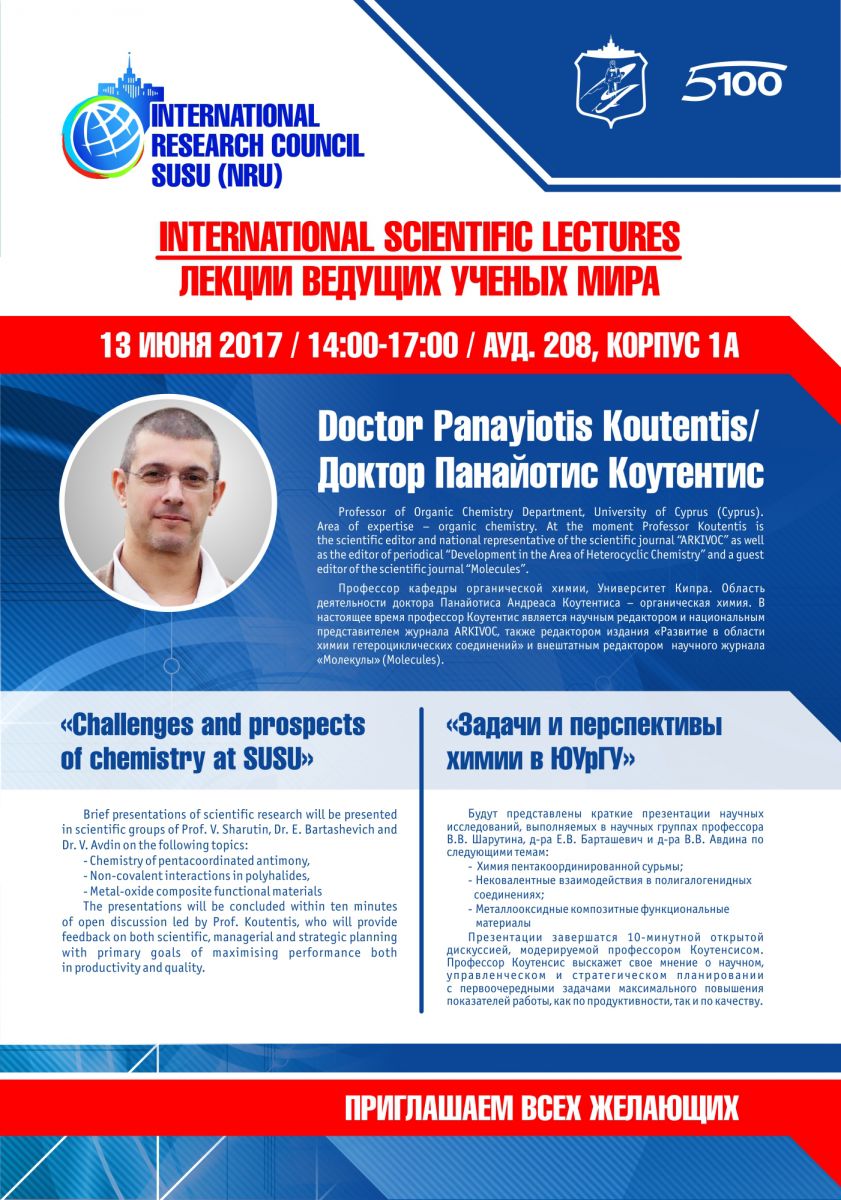 The lectures will be held in English. Entry is open to all.