Aleksandr Sergeevich Pushkin, a great Russian poet, who is often called a founder of the modern Russian literary language, was born 218 years ago. Today this language is studied not only by residents of Russia, but also by schoolchildren and students around the world. At SUSU the robot Vanya, which serves as a teaching assistant, helps to teach foreign students Russian.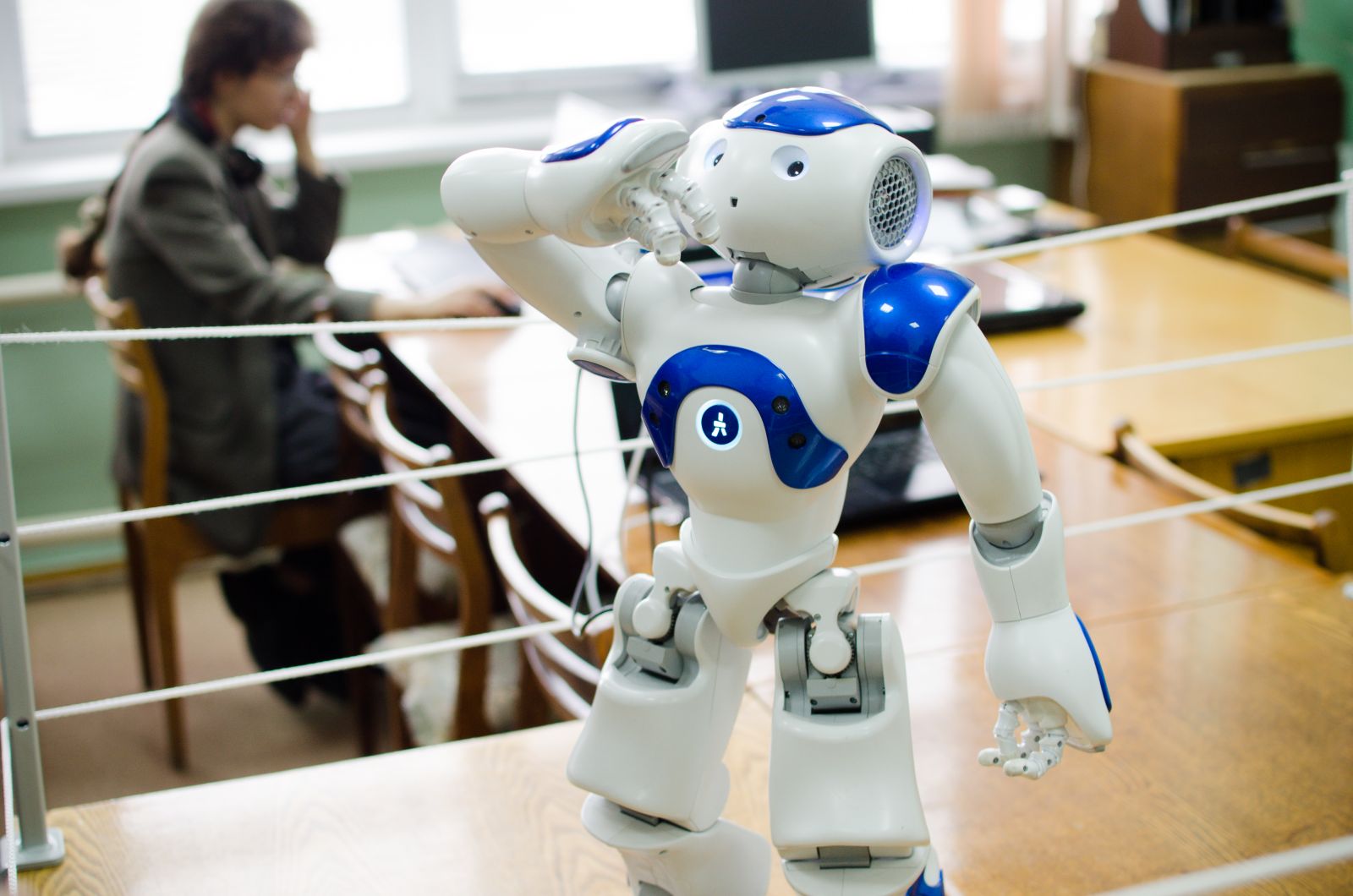 In the course of his work he can actively interact with students and illustrate his presentations on the monitor. At present, the work is in progress to give him more intelligent properties as an interlocutor. Within the language lab he should help not only teachers, but also students. Among such students are mainly students from China and Arab countries. 
Its main goal is to help foreign nationals to master Russian and eliminate pronunciation defects. He listens to a student, the program recognizes reasons for defects, displays an animated picture of these reasons and actions that students should take in order to correct them.
The software was developed by the Department of Informational and Measuring Technology of the School of Electrical Engineering and Computer Science, the content and methods were developed by the Institute of Linguistics and International Communication.
Students are enthusiastic about such a «teacher». Vanya helps to clear the psychological barrier and kindles genuine interest and curiosity.