The representatives of OAO Russian Helicopters visited South Ural State University to dig deeper into the research areas of the University and become aware of prospective areas for further cooperation between the corporation and the University.
The delegation and the Rector of SUSU discussed the history of development of the University, its breakthrough areas of research and further plans for the development.
"Today we are putting forward the University's development policy in cooperation with the corporations. Russian Helicopters is very famous high-tech corporation, which includes design bureaus, helicopter factories and research centers all over the country," mentioned the Rector of SUSU Alexander Shestakov.
The representatives of corporation visited the Laboratory of Supercomputer Modeling, Research Center "Nanotechnology" and laboratories of the Research Institute "Test Mechanical Engineering".
"The conducted tour of the laboratories impressed us deeply! As expected, we saw the potential of our cooperation. The research areas that are currently developing at the university intersect with those studies that we are conducting in the early stages of aviation technology. The studies in the field of modeling processes that will help reduce the cost of testing of aviation equipment are of great importance for us. And the University has these competencies," says the Deputy Director General for Production and Innovation of OAO Russian Helicopters Andrey Shabitov.
Within the meeting the scientists of SUSU held a presentation of the University's competences.
In addition to computer modeling as an area for cooperation, Andrey Shabitov highlighted the University's extensive capabilities in analyzing alloys and developing new booking elements based on composite materials, cermets and others. In general, Andrey Borisovich noted that the potential range of cooperation is quite extensive.
"Now we are going to exchange our opinions, and then we will come back and gather an expert board, where we will discuss our vision of the University's possibilities. And then we will develop specific proposals on potential research in various fields. In addition, my colleagues from the Kazan Helicopter Plant and our innovative research center already had experience of interaction with SUSU in the field of composite materials, and it was successful. Thus, we became convinced of the capabilities of the University's specialists and plan to further expand cooperation," Andrey Shabitov added.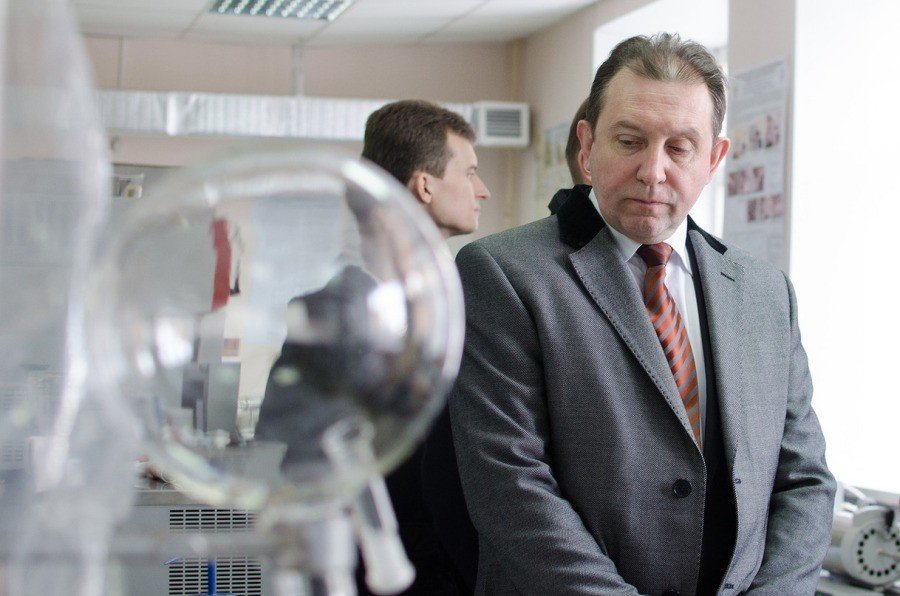 Today OAO Russian Helicopters is paying special attention to the University's research areas. This partnership can lead to significant mutually beneficial results.
---
Russian Helicopters is one of the world leaders in the helicopter industry, the only developer and manufacturer of helicopters in Russia, and one of the few companies in the world that have the capabilities to design, manufacture, test and maintain modern civil and military helicopters. The head office of the holding company Russian Helicopters is located in Moscow. Russian Helicopters includes design bureaus, helicopter plants of the enterprise for the production, maintenance and repair of components, as well as a service company that provides after-sales support of machinery in Russia and abroad.