On February 20th, SUSU rector Aleksandr Shestakov met with the team of South Ural State University teachers who took first place at the annual "Friendship" University Olympics between teaching staff of the Ural region and Siberia.
The captain of the team, associate professor, candidate of technical sciences, Vladimir Yakovlev, noted that our athletes were able to win in the majority of disciplines in the tough battle with this year's Olympics hosts (Kurgan University).
"One of the most important indicators is the number of doctors and doctoral candidates in the team. Right now, SUSU is in second place in this discipline. We hope that next year we'll take the lead in this area" says Vladimir Aleksandrovich.
Alexandr Leonidovich noted that the team needs new, young members to train the "next generation of champions".
"We need to attract more young specialists to the competition, let's try to make the team bigger and even stronger," stated the rector.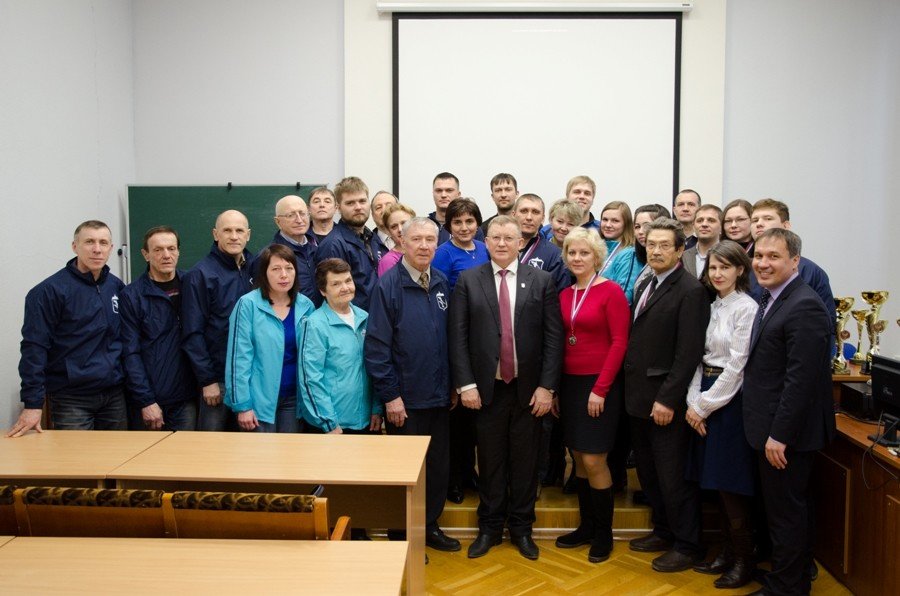 As a reminder, the SUSU team were the winners of the 53rd University Olympics between professors and staff of universities in the Ural region and Siberia, "Friendship-2017".