Ural Diesel Engine Plant (UDEP) produces a promising series of DM-185 high-speed multi-purpose engines, which are installed on ships, railway locomotives and quarry vehicles. However, imported components are still used for the production of such engines, in particular pistons from a well-known German company. In 2018, the plant turned to scientists from South Ural State University for help − they needed to create an original piston from domestic materials for the manufacture of high-speed engines.
"We have a number of reasons to choose SUSU as a scientific partner," says Sergei Nefedov, project manager at Ural Diesel Engine Plant. "First of all, this is the high level of competencies of the scientific staff, many years of experience in applied research and development of diesel engines, as well as the unique research computational and experimental base of the university."
In 2022, after the introduction of sanctions on the supply of components for DM-185 engines from the European Union, UDEP intensified the program of import substitution and technical re-equipment of its own production. Temporarily (until the commissioning of new high-tech equipment in 2024), the production of pistons for DM-185 engines is located in Asian countries.
As part of the import substitution program, the research team of the SUSU Departments of Automotive Engineering and Combustion Engines has developed a Russian-designed piston, which will become an external analogue of a foreign part, but will improve its "filling". Unlike the German piston, in which two parts, the bottom and the "skirt", are inserted into one another and secured with a nut, the internal design of the Russian model provides for their fixation using friction welding technology, when two metal parts heated by friction against each other under high pressure are welded together. This modern technology makes it possible to increase the reliability and durability of engines, for example, with a sharp increase in engine load or crankshaft speed.
The Chelyabinsk scientists' project is under development. By the end of 2023, an experimental batch of pistons manufactured using special equipment in China will undergo materials science and engine tests at the Sverdlovsk plant. In the first case, specialists will evaluate the quality of the material, coating and welds, and during engine tests they will check how the pistons work directly in the engine.
"The fact is that the DM-185 engine was originally a joint development of a German company and Ural Diesel Engine Plant. UDEP and the German manufacturer focused on European technologies and production capabilities to create a family of world-class competitive engines in a short time," says Aleksandr Popov, Head of the SUSU Department of Combustion Engines. "Therefore, UDEP is currently trying to transfer all assembly units to the Russian component base in order to manufacture everything within our country. The piston is the most critical part in the engine. It takes on the greatest load in terms of temperature, pressure, effort and friction. Therefore, first of all, it was decided to focus on pistons as a key part of the engine."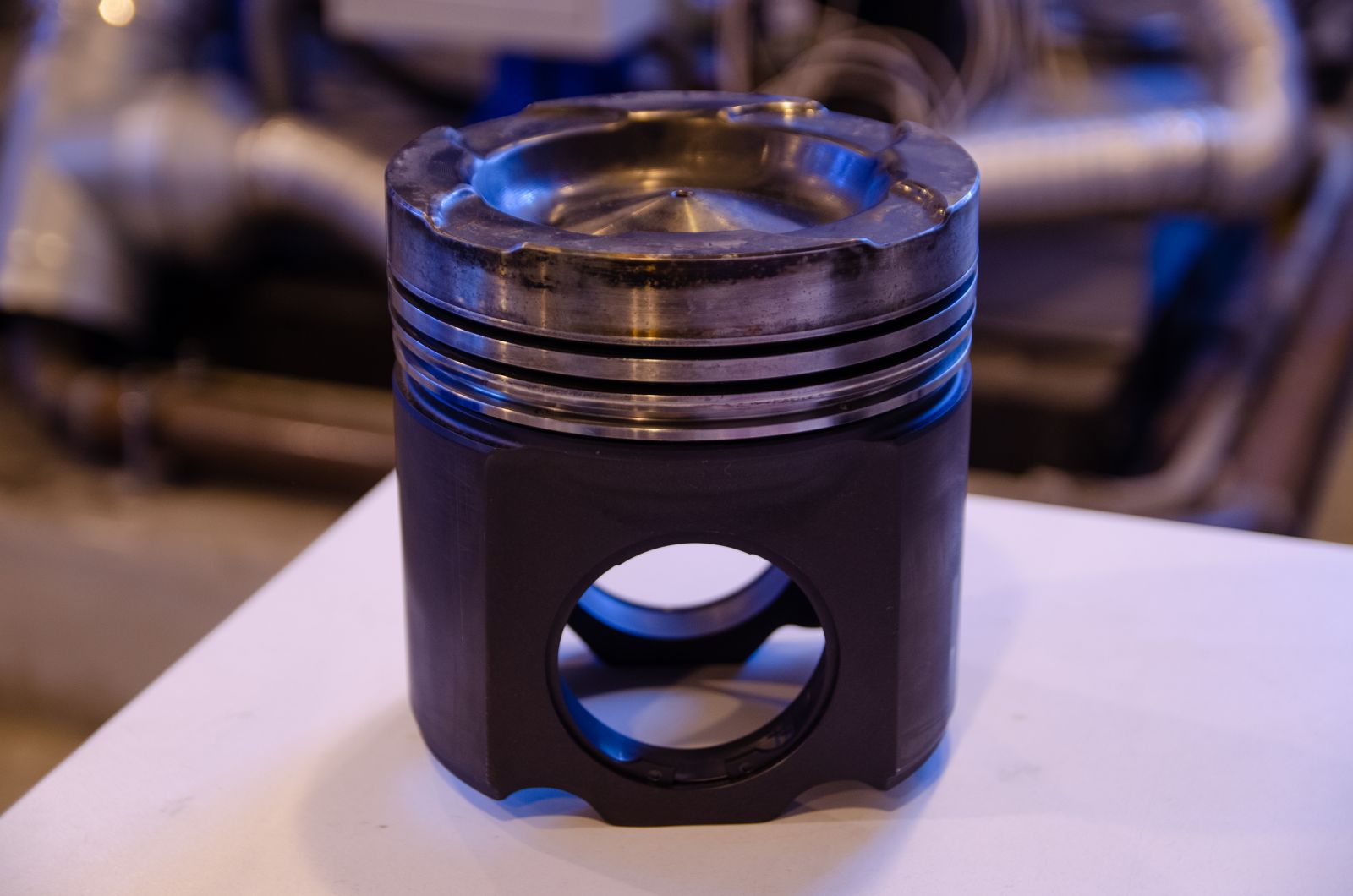 A large piston (185 mm in diameter) is installed on engines with a number of cylinders from 6 to 16 and a power from 930 to 3700 kW. Its production using friction welding technology requires more powerful equipment than is available in Russia today. By March 2024, UDEP plans to place on its territory and launch a high-tech installation (domestic or imported) for the production of such pistons.
In the near future, complete localization of the entire diesel engine production cycle is planned. This means that they will soon be able to completely assemble promising multi-purpose industrial engines in the Ural region without the participation of foreign manufacturers.