Each year, the SUSU Sociocultural Adaptation Centre organizes winter activities for SUSU international students. The Centre organized fun winter activities for the students, per tradition.
Last December, the students visited the Solnechnaya Dolina (Sunny Valley) ski resort, where they mastered snowboarding and skiing under the guidance of instructors. This was a record-breaking travel event organized by the Centre as 65 people went on this trip. For many students, this was a totally novel experience.
"Since I was a child, I have dreamed of trying winter sports, but it is always hot in my country and we don't have snow. Skiing is the first thing I wanted to try. I have fallen in love with this sport!" said Das Anupam, international student from Bangladesh.
Tubing was another fun activity for international students. This year was the sixth year in a row that the SUSU Sociocultural Adaptation Centre put together a trip to the town of Lazurniy. This year, around 70 students from different countries participated.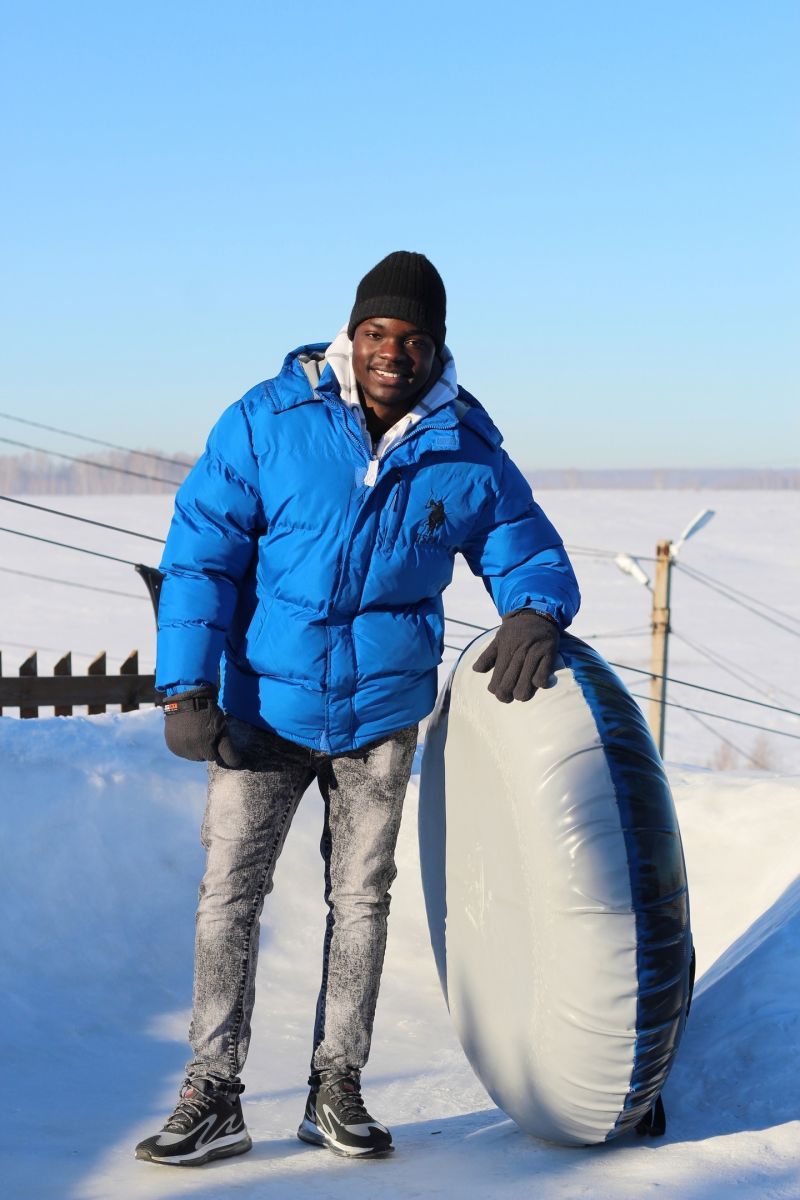 "This was my first time tubing. At first I was scared, but after one time down I really liked it. I had a great time with the students and CSA volunteers," said Humayun Djunaid, international student from India.
Earlier this February, SUSU international students went ice skating in the Tereshkova Park. The volunteers helped the students stand on the ice and get over their fear of falling.
"I am always enthusiastic about conversing with representatives of different nations because I am interested in getting to know them better. This is a point of contact between different cultures and extra practice for those who are learning a foreign language. My knowledge of Chinese and English help me a lot," commented Dariia Legotina, volunteer from the Sociocultural Adaptation Centre.
Contact person:
Office of Internet Portals and Social Media, 267-92-86