Muhammad is getting Bachelor's degree in Mechatronics and Robotics at South Ural State University. He is really interested in engineering, computer graphics, programming and many other really different things. He likes playing football and going to Ural lakes and forests. And why is SUSU connected with horror films in his impressions? What feelings does Muhammad have from meeting Russian people, greeting them and what about gloves? Why some trips to the forests become really breathtaking and scary for him? All the answers are in our interview!
— Why did you choose to study in Russia?
— I chose Russia because of the major, the profession that I want to study — Mechatronics and Robotics. In Egypt it's not so good. And I found lots of recommendations and reviews saying that at South Ural State University, this major is at a really good level. Also it's cheaper in Russia than in Europe. That's why I am here, Russia. One more important thing – it's an English-taught programme here.
— Do you remember what your first impression from SUSU was?
— When I firstly saw this building I found it was like an old palace or something like that! And I think it'll be a good idea to make a horror movie in this building – it has really unusual cinematic atmosphere! It was my first impression.
— What do you mostly remember about your studying process?
— I can say that every subject is my favourite. But most of all I like computer graphics, because I feel that I can really do a lot of things in it like creating a lot of models. I like the way the professors teach us mathematics and physics.
— And were there any subjects that were most difficult for you?
— I guess no. In Egypt engineering course lasts for 5 years, here it is a 4-year course. I had one year of foundation course in Egypt. That is why last year practically everything during the course was familiar. This year there are some new things, next semester we'll have new subjects. Let's see!
— Did you get any help from your compatriots who had come to Chelyabinsk earlier than you?
— Yes, I have many compatriots here. And they helped me in many things: in dealing with medical insurance and going through the quarantine. They helped me with dormitory, with extending my visa, with making my bank account. And of course with Russian language, because they speak it better than me. I always could call someone and they helped me.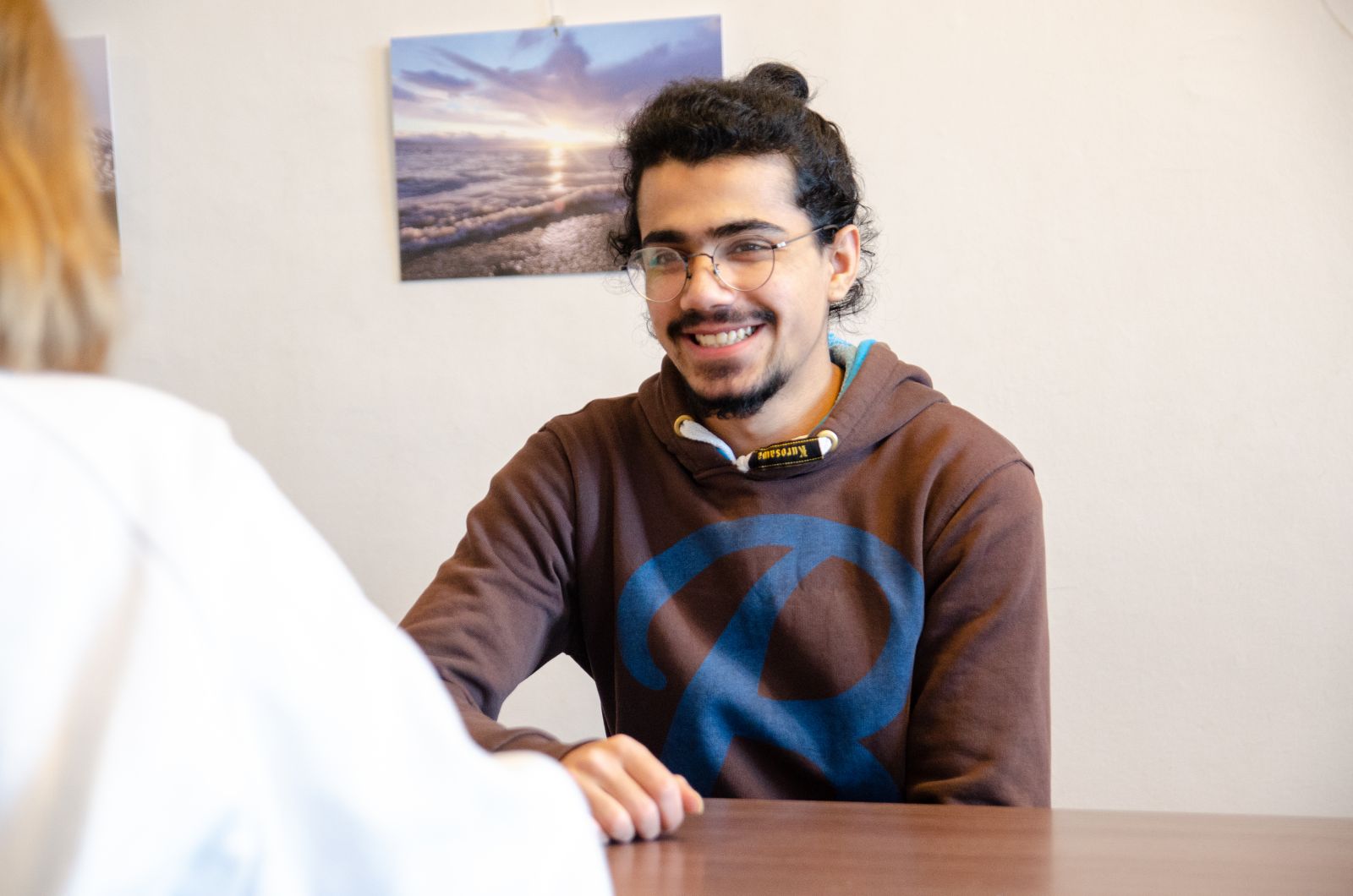 — Did the Association of International Students and Center for Sociocultural Adaptation assist in any questions?
— Oh, I know these organizations and sometimes participate in them. If I have a question, of course, I ask them or I can talk to the president of Association Ahmed Mohamed.
— Why do many universities try to attract international students for studying? What do you think?
— I think it's a good idea to mix cultures. And there are many interesting and creative ideas that get advantages from each international student's brain! Each human in his country has his own way of thinking. So attracting international students helps universities to be more progressive, lecturers and students become more open-minded and experienced.
— Some words about your life in Russia – what was your greatest challenge about living here?
— First thing is Russian language, but I hope to learn it thanks to practicing with my Russian friends. Second thing is cold weather definitely. I've never lived in such low temperatures. But I think I'll easily adapt. And one more thing – taking off gloves if I want to shake hands with somebody. In Egypt we can shake hands in gloves. But as far as I've understood in Russia it's more respectful to greet each other without gloves. And I do it, I've adapted. Also people here often get confused when they need to say my family's name. It's very short, in English – 3 letters: Eid. And people are surprised and ask me again and again, if it is really so short. And I think that it's rather unusual for your language. But it's funny. 
— And what do you do in your free time?
— It depends. Most of the time I try to improve my skills, especially in self-studying. Also I like sleeping. I sometimes go for a walk to discover new places and to talk to new people. And Russian people are friendly, they're ready to talk. If somebody knows a word in Arabic and he understands that I'm a foreigner, he comes to me and smiling says this word in Arabic to show that he knows the language a bit. Sometimes I play football with my friends from Egypt and Tajikistan. Also we can have fun driving a car.
— Do you have any favourite places in Chelyabinsk?
— I often go to Kirova Street. I like it. But most of all I like Ural lakes in summer. They're really good. And forests are wonderful! I like trips to Ural forests. Sometimes I do it at night – it's great and scary. But this experience's worth it, especially when it's cold. And I don't go alone, I go with friends.
— What can you tell your compatriots who are choosing a university now?
— Well, they should be ready to work and study more and harder. There're many things and problems they'll face during studying abroad. But they'll cope with them, I'm sure.
Let us remind that foreign citizens who have some questions connected to visa procedures can learn all the details regarding the documents by calling +7 (351) 267 93 30 or asking a question on VK.
If you want to get a prestigious degree at SUSU in English you may read about English-taught programs by clicking the link.
In the official Telegram Channel of South Ural State University you may read the last news of the university or ask your questions.
Or just contact us:
International Student Support at the SUSU International Office
Whats App, Telegram: +7 (902) 607 99 64
Email: applicant[at]susu[dot]ru
Tel.: +7 (351) 272 30 86