The scientists develop new highly efficient dyes for organic light-emitting diodes (OLEDs) and synthesizing new individual heterocyclic molecules for various organic materials. An article on the synthesis of a new molecule was published in the high-ranking journal Molecules (Q1). 
Organic electronics and photovoltaics are emerging technologies with a unique set of advantages, such as inexpensive processing of solutions with non-toxic materials, the ability to use a small number of substances due to ultra-thin absorbing films, and the relative ease of changing the most important characteristics of materials. Timofei Chmovzh, Senior Researcher at the Nanotechnology Research and Education Center, Candidate of Chemical Sciences, synthesized a new high-electron-acceptor building block and studied its chemical properties to further obtain new materials for organic electronics on its basis. 
"Building blocks are fragments of a virtual model of a molecule; they are used to synthesize components of functional organic materials for electronics. For the first time, we developed an effective method for obtaining a hydrolytically and thermally stable new electron-deficient building block, the structure of which was proved using X-ray diffraction analysis. Optimum conditions were found for the selective substitution of both one and two bromine atoms. In addition, the behavior of this dibromide in reactions with the formation of various derivatives was studied, which can be considered as useful compounds for the synthesis of organic solar cell components (DSSc) and OLED organic light-emitting diodes," the scientist explained.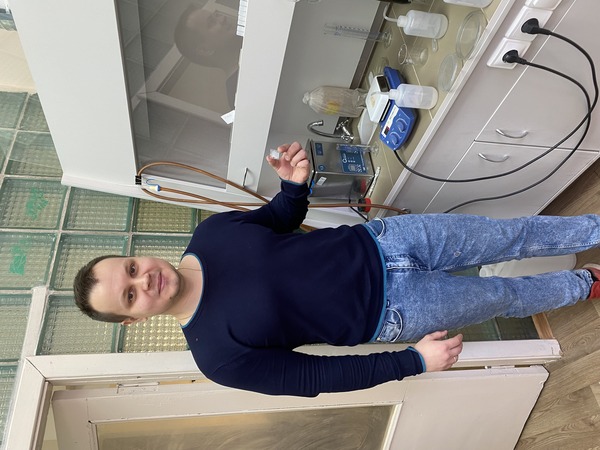 Strong acceptor building blocks are widely used in the design of solar cells, certain types of organic field-effect transistors, materials for absorption and emission of the near-infrared range, electrochromic materials, and many others. Although various heterocyclic "building blocks" are well studied, there is a need to obtain new heterocyclic systems with high electron acceptor properties to improve the properties of electronic materials based on them. 
South Ural State University is a university of transformation, where innovative research is carried out in most priority areas of science and technology development. Following the strategy of scientific and technological development of the Russian Federation, the university focuses on the development of major scientific interdisciplinary projects in the field of the digital industry, materials science, and ecology. In 2021, SUSU won the competition under the Priority 2030 program. The university performs the functions of a regional project office of the Ural Interregional Scientific and Educational Center of the World Level (UMNOC) designed to solve the tasks of the national project "Science and Universities".
---
Read more:
Event date:
Thursday, 15 December, 2022 - 12:00
Contact person:
External Relations Office, tel.: 272-30-11