In 2015 the Department of Management of the School of Economics and Management launched English-taught Master's program Economics. International Business. This program helps students integrate into the international educational environment.
The aim of the program is to train Masters of Economics in the organisation of international trade activities for companies working in international markets. The students will be provided with the knowledge needed by senior managers of companies operating in an international business environment. English is the language of instruction and this is a peculiar feature of the program. It ensures the necessary level of proficiency in professional terminology and communication with counterparts from other countries. The advantages of an international economist profession are prospective career in various branches of economics, high salary level and possibility to work in international companies.
The graduates of the program are prepared to take part in the activities of international companies, for which understanding of economic and cultural differences of participants of real business processes in the global market is an important element. The knowledge of business culture characteristics helps them operate successfully in different countries.
A wide range of professional courses include Study of Modern Problems of Economic Science, Organisation of Business in International Markets, International Networking, Organization of International Transportation; Marketing Analysis of Enterprise Competitiveness; Assessment and Risk Prevention in External Economic Activities. Students get advanced training in IT, Supply Chain Management, Sales Management and Marketing, the subjects that are most in demand in the international market.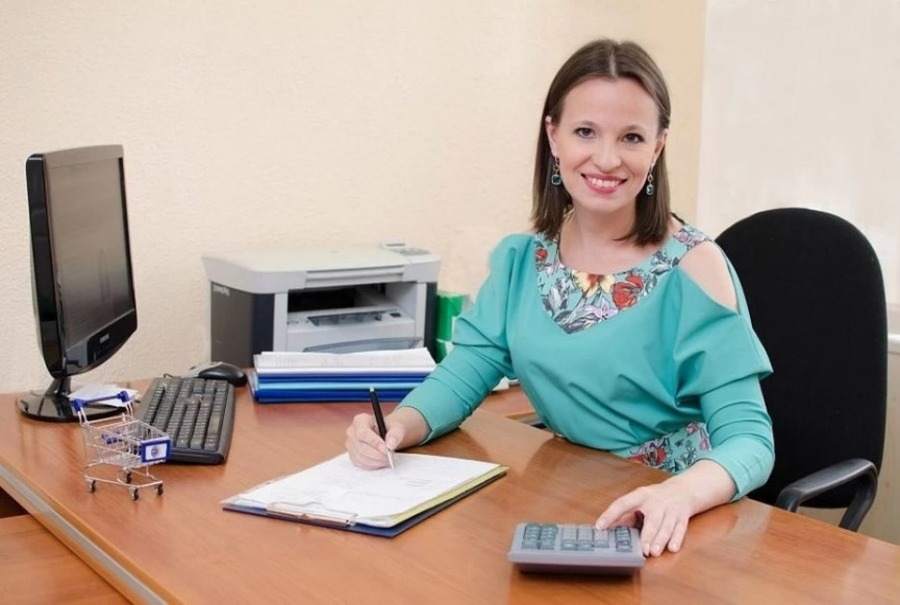 "It is essential to provide students with both theoretical knowledge and practical skills in business process optimisation. A head of a business enterprise will give priority to the applicant who has applied skills and has been inside the real business processes, rather than to the applicant who knows the theory perfectly. This is the reason for us to use interactive learning methods actively, including simulation of the processes, trainings, and Smart games when working with students," shares Alena Levina, Head of the Department of Management.
Permanent interaction with business structures (invitation of experts from business entities to read lectures in major disciplines of the program, organisation of trainings and master classes, solutions of scientific practical-oriented problems arising in the process of enterprises activities) makes the program unique.
The teaching staff of the Program includes Doctors and Ph.Ds carrying out research and publishing in high-ranking journals. They are the authors of many textbooks in International Business and International Economic Relations.
Since 2015 a number of business structures has become partners of the program, presenting real cases for participation in the «Green Apple» international marketing festival. Students' interest to participate in the festival was extremely high as such events give the opportunity to obtain professional skills, expand the circle of contacts, get diplomas, letters of appreciation, business internships certificates and make a portfolio.
The partners of the Department and bases for organizing practice are such companies as Gamma LLC, Dom.ru, Family Group, Titan74, FMC Clinic and others.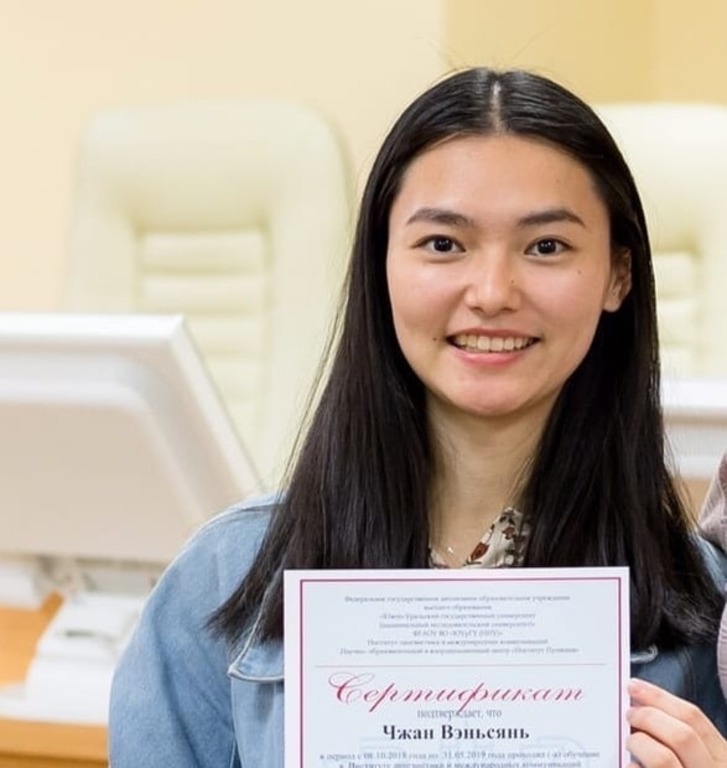 Zhang Wenxian, a student from China, shares her impressions about the program.
"I'm in the second course now, and almost all of my marks are excellent during these two years. I do science for my master thesis. Based on my research I have published an article "Research on the Development of Cross-border E-commerce in China and Russia" in the journal "Science and Education". After coming here, I found that I really like the atmosphere here and enjoy every minute and study here. I got to know excellent groupmates and teachers from all over the world, which benefited me a lot. I think after graduation, I will also use what I have learned to serve the society and be active in the economic and trade exchanges between China and Russia".
Let us remind that foreign citizens who have some questions connected to visa procedures can learn all the details regarding the documents by calling +7 (351) 267 93 30 or asking a question on VK.
If you want to get a prestigious degree at SUSU in English you may read about English-taught programs by clicking the link.
In the official Telegram Channel of South Ural State University you may read the last news of the university or ask your questions.
Or just contact us:
International Student Support at the SUSU International Office
Whats App, Telegram: +7 (902) 607 99 64
Email: applicant[at]susu[dot]ru
Tel.: +7 (351) 272 30 86
Contact person:
Office of Internet Portals and Social Media, 267-92-86