Ahmed Mohamed from Egypt is studying at the third course of Mechatronics and Robotics (English-taught programme). He manages to combine study, sport, and volunteering. Read on to learn more about his experiences at SUSU and living in Chelyabinsk.
- Why did you choose SUSU?

- I entered South Ural State University in September 2019 to start studying Mechatronics Engineering. SUSU was my first choice when I thought about coming to Russia. I found a lot of information about the university when I was in Egypt. I think that SUSU is one of the best Universities in Russia and it has a big number of international students from all over the world.
- What was the procedure of entering the university?
- When I searched the information about the university, I managed to find the email of the International office. I contacted them and then applied for my programme. After arriving in Chelyabinsk in June 2019 I took my acceptance letter and started the first studying year.
- Were there any difficulties in applying to the university as an international student?
- I think all difficulties of applying for a university depend on the person himself. As for me, I didn't have any, because I was searching a lot beforehand. To be honest, the International office helped me a lot in applying, their answers were fast and clear.
- What are your impressions about the programme you study in?
- My programme is Mechatronics and Robotics (in English). I really like it because I chose it by myself, and also because it is a very interesting science which is a mixture of 3 sciences - Mechanical Engineering, Electronics and Programming Engineering. My favorite professor is Konstantin Litsin.
- Who studies with you in your programme?

- Since I study in English, my group consists of people from different countries, mainly from Arabic countries. Still there are Russian students in my group, 5 out of 20 people. I think if you can communicate with people freely and politely, you will be able to find a common language with any person.
- Does SUSU provide scholarships for international students? Do you know students who have received scholarships?
- Yes, SUSU provides scholarships for international students and some of my friends and mates are getting theiк education with the help of a scholarship.
- Have you been able to participate in any scientific or social project since you came to Russia?
- I've participated in different social projects like conferences, forums and volunteering. I guess the most important was the EURASIA-2022 Forum organised by South Ural State University. Also I was an organiser and a volunteer in such forums as The Great Patriotic War 2022 Forum, EURASIA GLOBAL 2022 Forum in Orenburg, and the 10th Economic forum in Ekaterinburg.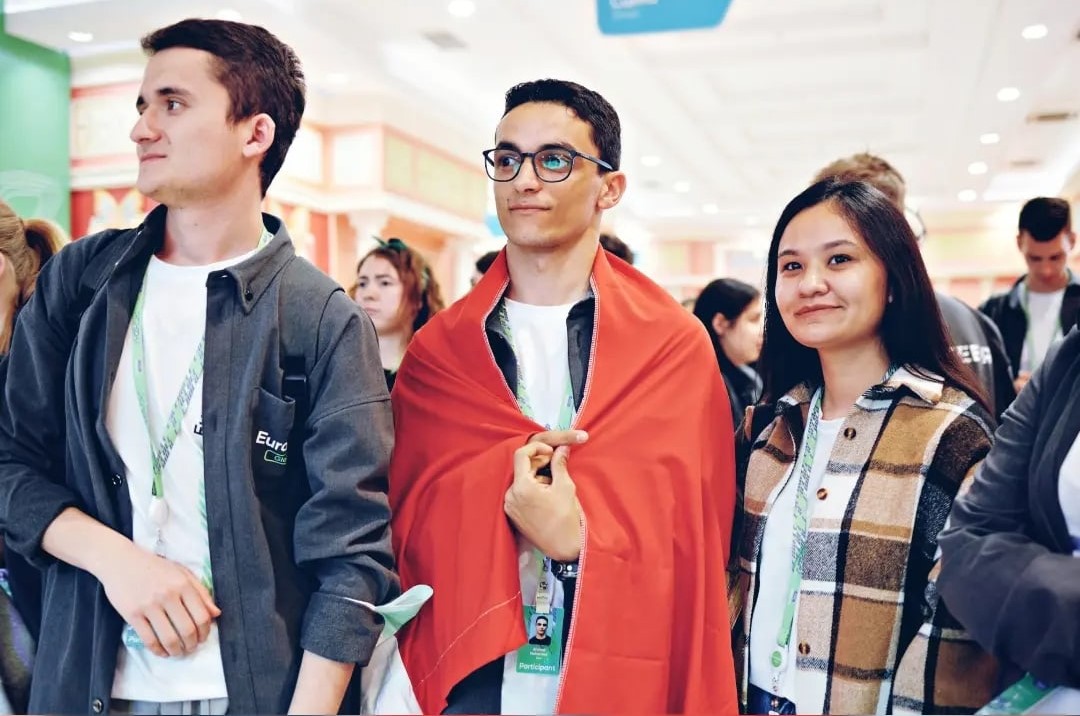 - What do you do in your free time? Are you in any student clubs?
- In my free time I do a lot of things, but the most important part of it is football - I play for 3 teams in Chelyabinsk who are participating in 3 different leagues and playing the whole year. Also I am in the Main Mini football team of South Ural State University, and the Captain of the International Team of South Ural State University. I took part in many Leagues and Cups all over Chelyabinsk and Russia including the 10th Tournament of International students which took place in 2022 and my team (AISA team) became the winners! AISA helped me a lot in my life here in Russia, they are my second family.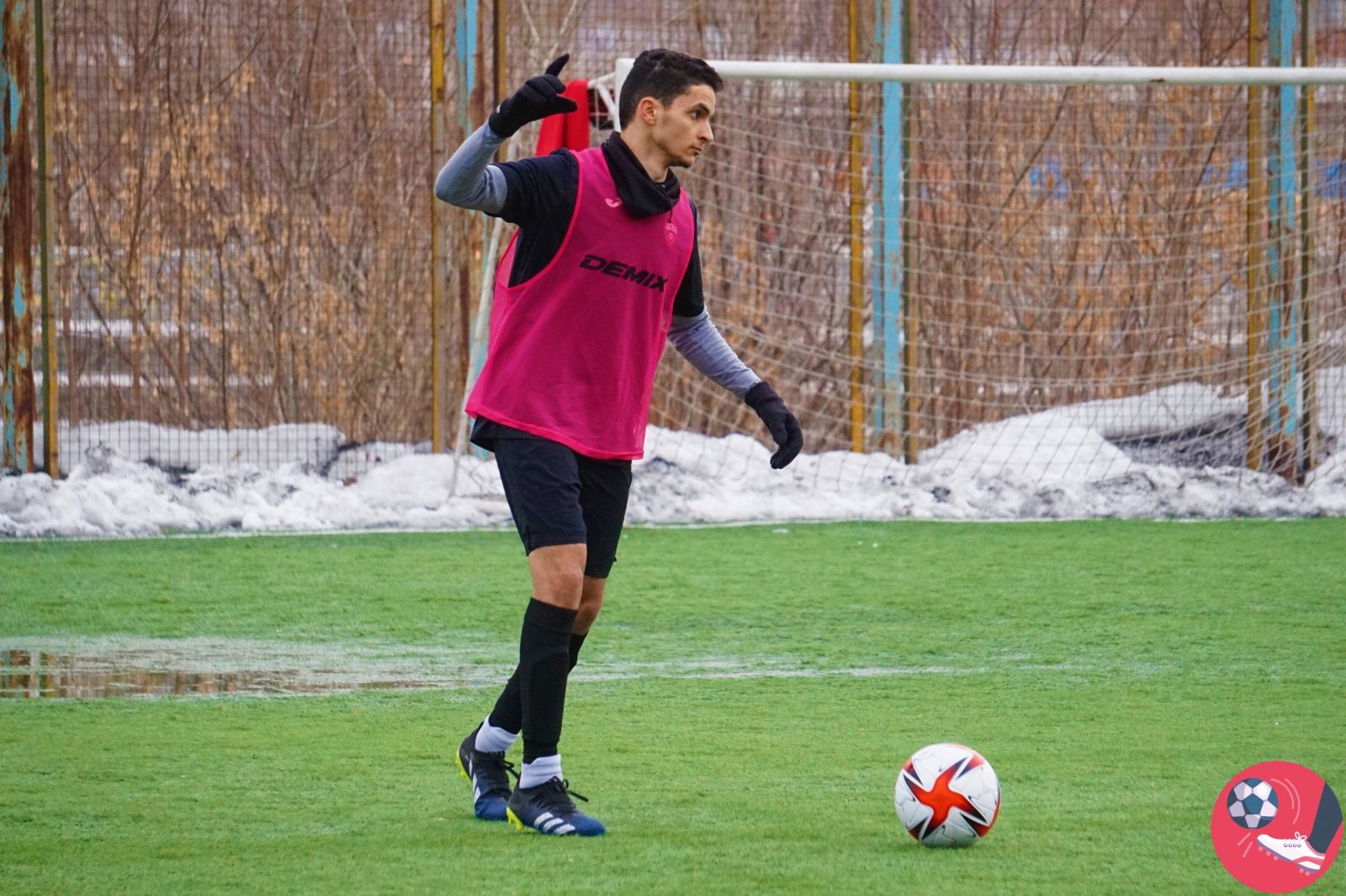 Also I'm a part of the Center of Social Adaptation (CSA). All the people there are my friends and I am always happy to see them.

- Tell a little bit about Chelyabinsk. What are the pros and cons you see for yourself?
- I can say that in every city in the world you can find many pros and cons. As for Chelyabinsk the pros are friendly people, beautiful streets and parks, warm summer, lots of opportunities to take part in different events and conferences. The only important con for me is a very cold winter that is very hard to stand.
- How do you plan to use your education in future?

- I'm planning to work for myself and try to improve my skills. If there is a chance in the future I would like to start a career in the field connected to my education.
- What was your greatest challenge about living in Russia?
- The greatest challenge about living in Russia is the Russian language, and how to adapt yourself in a totally different culture. I think if you are able to handle both of them, you will not have big problems in the future.
---
Let us remind that foreign citizens who have some questions connected to visa procedures can learn all the details regarding the documents by calling +7 (351) 267 93 30 or asking a question on
VK
.
If you want to get a prestigious degree at SUSU in English you may read about English-taught programs by clicking the link.
In the official Telegram Channel of South Ural State University you may read the last news of the university or ask your questions.
Or just contact us:
International Student Support at the SUSU International Office
Whats App, Telegram: +7 (902) 607 99 64
Email: applicant[at]susu[dot]ru
Tel.: +7 (351) 272 30 86