"Russia is like second homeland": students from Tajikistan have shared their unforgettable impressions from their life and studies in a different country.
More than 200 students from Tajikistan are obtaining their education at SUSU in Chelyabinsk. Postgraduate student Shahboz Kodirov from Dushanbe is among them. Now he is preparing to defend his thesis of a Candidate of Sciences under the supervision of a prominent Russian scientist, Professor, and President of South Ural State University Aleksandr Shestakov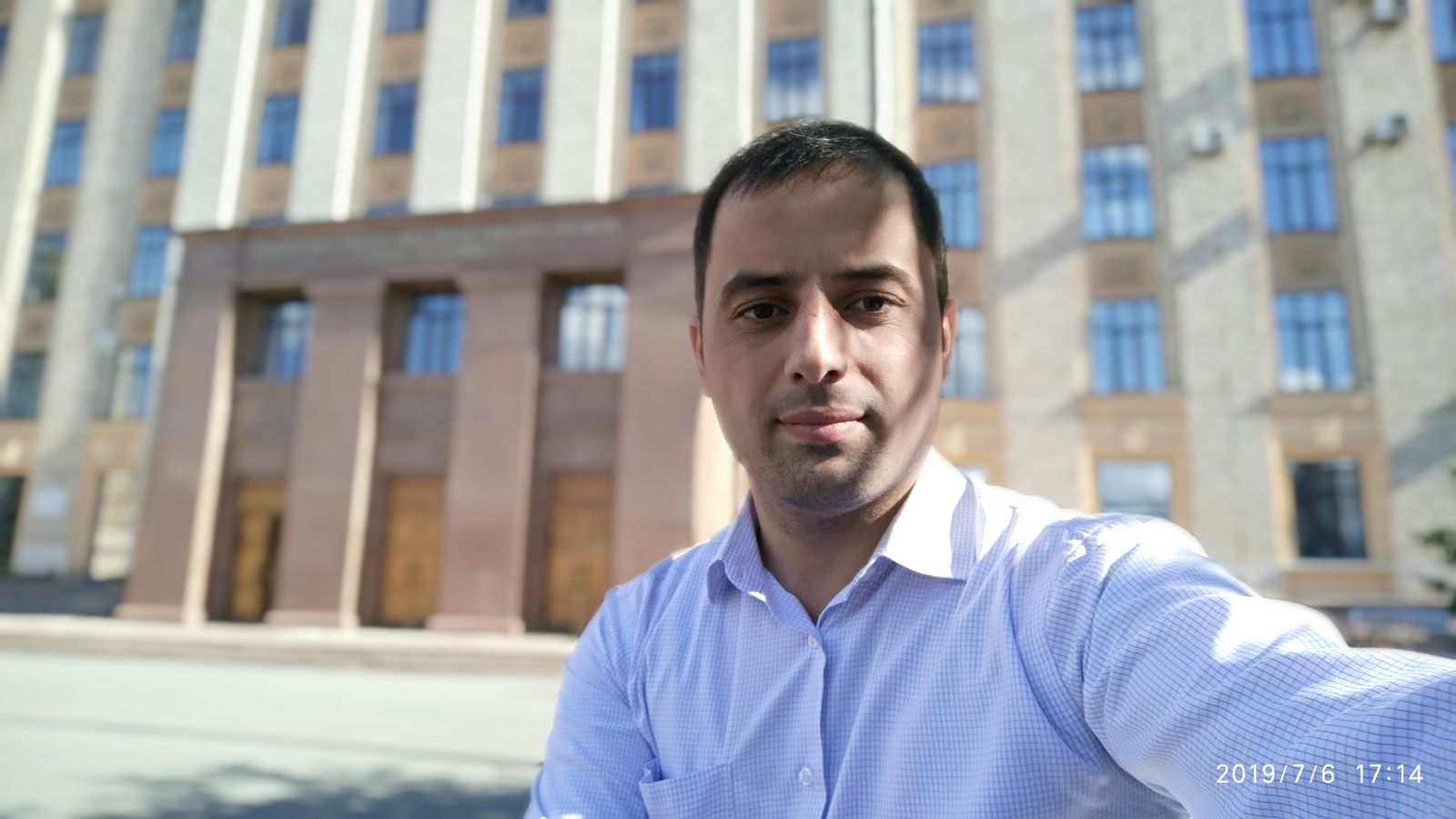 "Having obtained my Bachelor's and Master's degrees (at Sergo Ordzhonikidze Russian State University for Geological Prospecting, Moscow), I've worked at the Ministry of Energy of Tajikistan for several years. But I kept dreaming of enrolling in postgraduate studies as I wished to continue my education. Though I didn't want to quit my job or leave my family. Destiny had other plans for me and gave me I chance which I gladly took: Tajik National University signed a collaboration agreement with SUSU, so now I fit in: I synthesize scientific knowledge and skills in the field of mining and engineering, system analysis and artificial intelligence," shared the student.
As the Head of the SUSU International Student Support Liudmila Lapina explained, most often students from Tajikistan choose difficult engineering programmes: electric power engineering and electrical engineering, construction, metallurgy, and power engineering industry.
"The goal is their further long-term and quality work, if labour-intensive one. If you're a good specialist, you'll have no problem finding a job. Power industry is being actively developed in Tajikistan. Our students obtain two or three levels of higher education, and later they become top-level officials in their home countries both in academic institutions and in the energy sector of economy," noted the expert.
SUSU is a multidisciplinary research university where innovative research is conducted in most of the priority fields of science and technology development.
In accordance with the strategy of scientific and technological development of the Russian Federation, the university is focused on the development of Industry 4.0 and gaining global leadership in integrating computer sciences and engineering fields. In 2021 SUSU became the winner in the competition under the Priority 2030 program.
"Our university is listed among the Top 1000 world's leading universities, and this fact undoubtedly attracts international students from the near abroad. More than 3 thousand state-funded places in Bachelor's, Master's degree and postgraduate programmes are allocated for them. But if some of them do not qualify for the state-funded places, there is always a possibility to study in contract-based ones. In addition, tuition discounts are becoming available starting this year, depending on the entrance examination results of the applicants," shared the university staff member.
Students from the near abroad countries enrol after university tests without the need to take the Unified State Examination. To enrol, they must present their passport and a secondary school certificate (with translation into Russian).
All international students are accommodated in dormitories: 8 dormitories are located in the immediate vicinity of the main university building. The SUSU Campus has a Medical Centre and a Sports Complex.
Top Russian Universities Fair to Be Held in Tajikistan
According to Liudmila Lapina, students are interested in our university because it is geographically close (there are direct flights from Uzbekistan and Tajikistan, and also the Chelyabinsk Region shares borders with Kazakhstan) and because of the great choice of educational programmes that it offers.
In addition, as the expert states, the atmosphere of the city is also important.
"Chelyabinsk is the capital of South Urals. People of more than 120 different nationalities and ethnic groups live here. Everyone is used to living side by side, without aggression or conflicts. We always conduct big adaptation work for international students, and the South Ural Association of International Students also functions. We welcome everyone like they are our own flesh and blood, and they feel at home here. It happens that the whole families from the near abroad enrol like our students: first, one person comes, then his/her brother, then sister… This is a very nice tradition," she noted.
More than 500 Russian Students from Foreign Universities Wish to Study in Russia
"I feel right at home in Chelyabinsk. I like dumplings with berries and the local meat dumplings (pelmeni). Moscow was also nice, but for example, in the capital I often felt like a mere visitor. Moscow of 2006-2012 did not seem like the friendliest city to me," shared Shahboz Kodirov.
The student said that he had also rejected studying and working in the United Arab Emirates.
"Many of my Tajik friends study and work in the oil and gas sector in that country. But Russia is like second homeland to me. I've realized that the Russian and Soviet standards of education are closer to me, they are the most convenient and effective ones," he explained.
Having graduated from the university, another SUSU alumnus (International Relations), Husrav Gandzhov, headed the Youth Organisation of Students from Tajikistan in Chelyabinsk and became a person in charge of the sports activities in the Association of International Students and Alumni.
How Many Students from Tajikistan Are Studying in Russian Universities?
"SUSU organizes many events: Day of Arab Culture, Chinese New Year, Day of African Culture, Tea Ceremony, Indian holidays…I saw this only on TV! And here I have an opportunity to see it with my own eyes and become a part of these events, to participate in them. The Central Asian spring holiday of Nowruz I like the most, it is very popular in Tajikistan and other countries in Asia. You begin feeling proud of yourself when you represent your country, get people acquainted with its culture, history and traditions," shared Husrav Gandzhov.
At present, SUSU has 18 collaboration agreements signed with 15 organisations from Tajikistan (Russian-Tajik University, Tajik Technical University named after academician M.S. Osimi, Tajikistan Institute of Power Industry, Qurghonteppa State University named after N. Khusrav, and others).
Russia Once Again Increases the Number of Quotas for Students from Tajikistan
Some staff members of our university are also from Tajikistan: engineers and researchers, research fellows, and associate professors.
One of the Associate Professors is a distinguished alumnus of the SUSU Doctoral Studies – Shahriyor Sadullozoda Saidaliev, awardee of the 2019 Ismoil Somoni Award for Young Researchers, Vice-Rector for International Relations at Tajik Technical University named after academician M.S. Osimi.
Source: SPUTNIK website, Tajikistan
https://tj.sputniknews.ru/20220617/russia-tajikistan-ucheba-studenty-104...