Aigerim Ulan kyzy from Cholpon-Ata (the Kyrgyz Republic) chose to get her higher education in Russia and is now studying International Economics and Trade (in English) at South Ural State University.  In her interview, she told us about how the university unites very different people together under its roof, why she chose to study in English, and how she plans to use her knowledge gained in Russia in the future.
– Why did you choose to study in Russia?
– I believe that Russian education has many advantages. First of all, knowledge is of very high quality which meets international standards. That's why after successfully passing school examinations I started looking for a university in Russia. The most important part in the choice of a university is played by websites of educational institutions. After having weighed all the advantages and disadvantages, I chose SUSU.
- How did your parents feel about your decision to study in Russia?
– My family was happy and very proud of me. They didn't feel any fear. On the contrary, they used to say "El gor, zher gor", which means "We need to see other countries and meet different people".  
– What was our strongest impression about your studies?
– The brightest thing for me is my group. We all came from different countries, but we were united by SUSU. Thanks to the communication and participation in different events, I became much more confident and improved my English.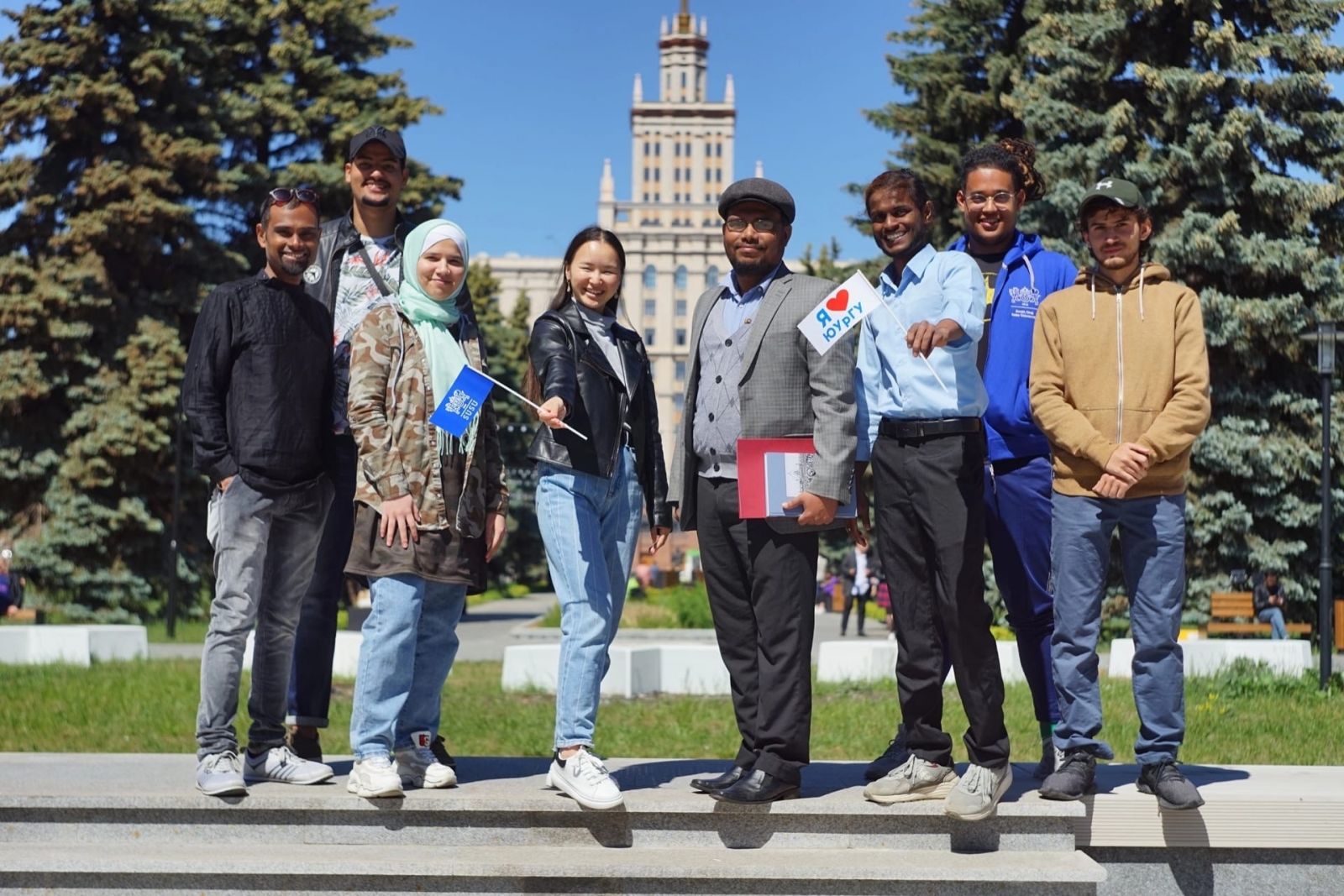 – How are you going to apply your education in the future?
– I study International Economics and Trade because in the future I want to have my own business and I realize that it requires deep knowledge obtained at the university. And knowledge of English will allow me to get valuable experience in various companies and become successful. 
– What was your greatest challenge about living in Russia?
– The most difficult, but at the same time the most interesting challenge was the culture of the Russian people. Getting to know and integrate into a completely different environment requires effort and time, but it is worth it.
– Did you get any help from your compatriots having arrived to Chelyabinsk earlier than you?
– It's a very nice bonus when your compatriot is happy to help you adapt and tell you where to find things. When I first arrived, they helped me take my physical examination, register at the dormitory and it was done very quickly. It's good to have people who understand and keep me company in a foreign country.
– Did the Association of International Students and Alumni and Center for Sociocultural Adaptation assist in any questions?
– AISA is very important to me. Two years ago my friend and I saw an announcement in the university's social media that there would be one of the first meetings of the association in the new academic year and we decided to visit it. From the first day I met them, I realized that the guys from AISA are very friendly and helpful. They are volunteers, tutors and interpreters, always ready to provide great support to newcomers. I think every international student should be a part of the association, because no matter what faith you are, what language you speak, what skin color you are – we are all one big family.  
– Do you take part in student life? 
– Yes, of course. The student years are the best and most memorable in life and you should enjoy this time as much as possible! Most of the time I try to volunteer at different events. Also I take part in different forums - for example in the first Green Apple championship case, Ural Fest forum, the Russian World project. Sometimes I perform on stage – I have participated in the Victory Waltz project two times in a row. In 2021 I was an organiser and a presenter of Novruz Festival. Also in 2021 I became the winner in the category "2021 Best International Student".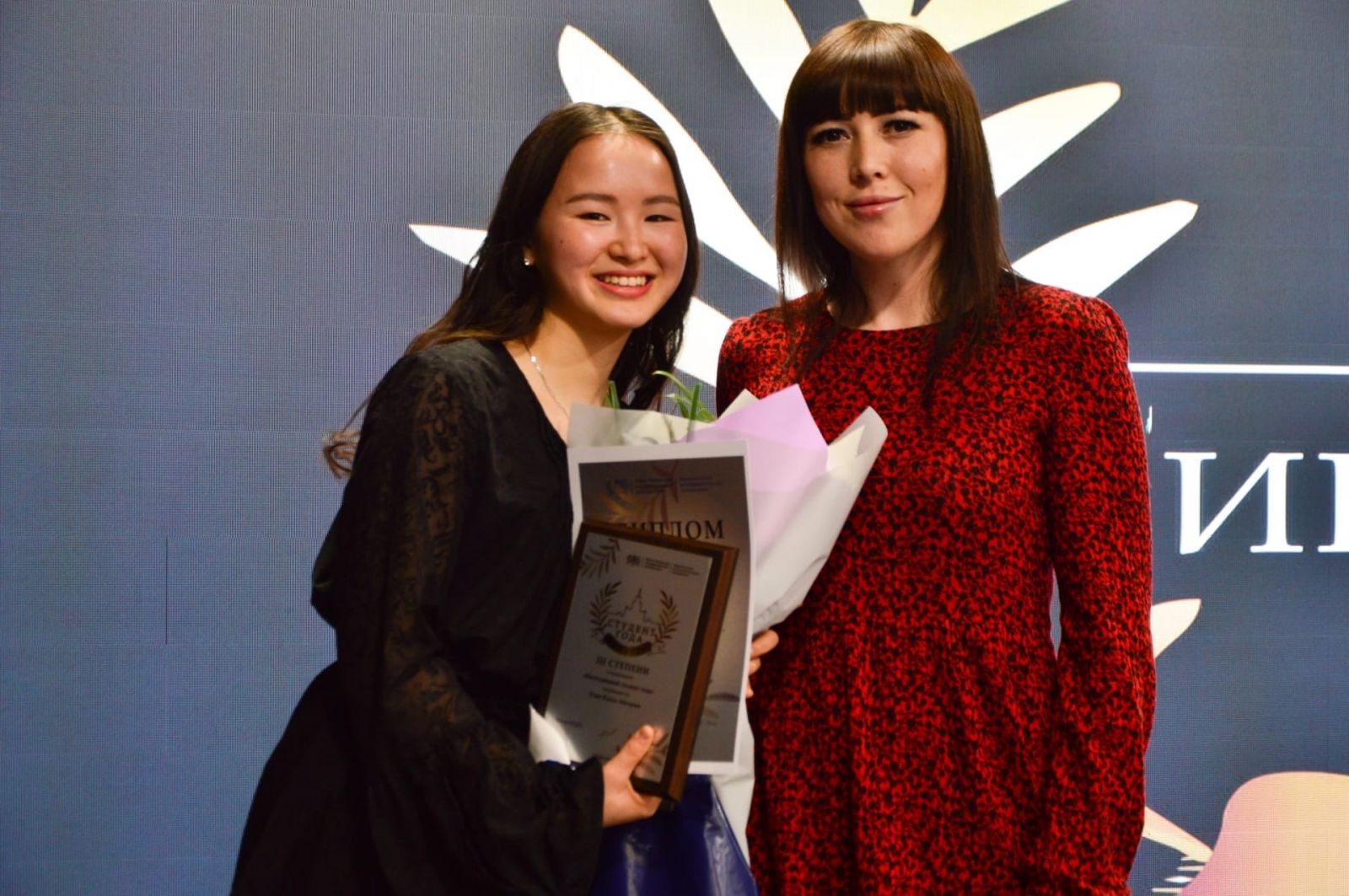 – What perspectives does a specialist with a Russian diploma have in your country? 
– Since Russian education meets international standards, a Russian diploma is certainly recognized and accepted by employers. When hiring, having such a diploma is a definite advantage over other candidates. 
– Continue the sentence – When I started studying at SUSU, I was pleasantly surprised by ...
– I was surprised by the level of independence and freedom of the students. They can express their views and opinions to their professors freely and without fear.
– Do you keep in touch with your compatriots who got SUSU degree? 
– My uncle got his education at SUSU. Now he is a chief engineer in MetalYapy (a Turkish company) and a branch manager of the Chelyabinsk office. I am very proud of him as he was able to get higher education and build a career in another country.
– What would you wish your compatriots who are choosing a university now?
– I wish my compatriots to choose universities in Russia. That way they can get more life and study experience during their student years, and make new acquaintances that can last a lifetime.
There are 2300 international students from 52 countries at South Ural State University, 50 students are from the Kyrgyz Republic. Most of them have chosen programs in Engineering and Biotechnology.
Let us remind that foreign citizens who have some questions connected to visa procedures can learn all the details regarding the documents by calling +7 (351) 267 93 30 or asking a question on VK.
If you want to get a prestigious degree at SUSU in English you may read about English-taught programs by clicking the link.
In the official Telegram Channel of South Ural State University you may read the last news of the university or ask your questions. 
Or just contact us:
International Student Support at the SUSU International Office
Whats App, Telegram: +7 (902) 607 99 64
Email: applicant[at]susu[dot]ru
Tel.: +7 (351) 272 30 86
Event date:
Wednesday, 22 June, 2022 - 09:15