Member of the Supervisory Council, deputy of State Duma Stanislav Naumov visited the scientific and research laboratories of South Ural State University. The goal of this visit was to clarify the prospects for the development of the university and control over the implementation of the Priority 2030 program in the context of sanctions pressure.
The visit began with a tour to the Supercomputer Simulation Laboratory. Here, the Director of Artificial Intelligence and Quantum Technologies Research and Education Centre Natalia Dolganina shared with the guest the history of supercomputers development at SUSU.
"Development of scientific and research base is the focus of our development strategy of SUSU. And I see that today the highest priority is given to how the university provides training of specialists. This means new workplaces for the economy, and the future for our high school students. This also solves the problems associated with demographic development. And this is the contribution of our South Ural science to the development of the Chelyabinsk Region, as well as to the fulfilment of the tasks set before the Russian Federation today," said Stanislav Naumov.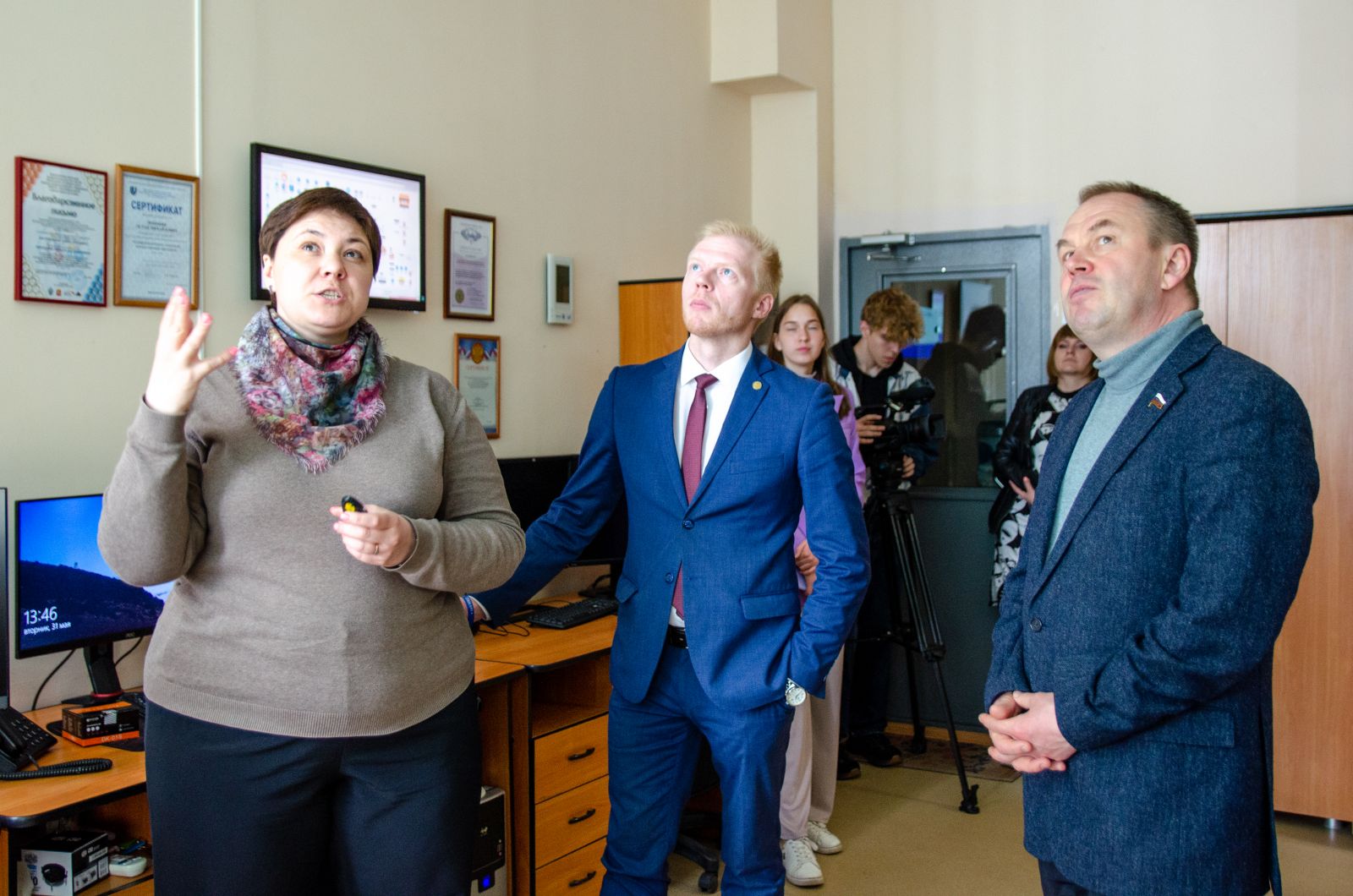 Stanislav Naumov was also informed about the tasks which neurocomputers solve and presented the projects implemented with their help. The member of the Supervisory Council noted that we need supercomputers to work on solving tasks in the 21st century, and also paid special attention to the issue of detecting pneumonia in patients in Chelyabinsk hospitals using neural networks. As part of the visit, the Laboratory of Mechanical Engineering was attended. There, Stanislav Naumov learned about the stages of creating high-tech products, and also took a look at the equipment necessary for their production.
Together with the SUSU Rector Aleksandr Shestakov Stanislav Naumov took part in the awarding ceremony of the participants of the Student Spring, where he noted high achievements of SUSU students: "We create our own future, go for it, guys!"
Stanislav Naumov is a native of the Chelyabinsk Region, a deputy of the Liberal Democratic Party of Russia, and a statesman. Since July 2020, he has been a member of the SUSU Supervisory Council. He began his career in 1997 working at the State Tax Service, worked as Deputy Minister in the Ministry of Industry and Trade of Russia, and was Vice President of the Skolkovo Foundation. In 2020, he won the Leaders of Russia ‑ Politics competition.
Stanislav Naumov actively participates in the life of South Ural State University: he attends events, gives lectures and holds meetings with students. Together with the SUSU team, he defended the university project in the Priority 2030 program on the track of Research Leadership.