South Ural State University is one of the leading Russian multidisciplinary universities with the fundamental scientific basis and high standards of specialist training. The university is multinational and nowadays is a home for more than 2,300 international students from 52 countries. They get not only the knowledge of their profession, but also the abilities to solve problems independently and not get lost in the realities of a changing world - soft skills.
Student years are considered to be the most wonderful in the life of any person. New places, new friends, lots of opportunities to have fun. However, according to research about 60 per cent of university students are working while studying. The main reason is that most students do not wish to have a hard time getting a job after university due to their lack of employability skills and empty CV.
Russia is one of the few European countries that offers an opportunity of official employment for international students. According to the amendments to the Federal Law 115 dated August 5, 2020, an international student studying full-time at any institute in Russia can get a job by concluding an employment contract.
While working or taking part in any social activity a future specialist gets experience and practises his soft skills to be able to compete in the labour market.
Dilrabo Tozhikulova, a SUSU Master's student from Uzbekistan, works for SUSU International Office and at the same time is the Deputy Presidents of SUSU Association of International Students and Alumni. She agrees to answer some questions about her work and plans.
- How did AISA help you develop your soft skills?
- AISA gives lots of opportunities for development from science to sports. You just need to choose your own way and work on it. For me the most interesting way was media: writing news, making designs for different publications, posting on social networks. At this point, I was developing both creative and journalistic abilities. Next step was an international student volunteer team - we met every week, played team and board games, organised training and exercises, debates and discussion of events, assisted in the development of the beginners' abilities. The fact that I was in constant contact with different people, took part in public speaking, in organization of events, addressing issues helped to maximize my potential and of course gave me incredible experience.
- What major SUSU projects have you participated in? What skills have you gained?
- The greatest project for me is the URAL FEST forum 2021 and I was in the team of organisers. For the forum students from all over the Urals gathered together, discussed major problems of international students, and tried to find solutions. We organised events for sharing experience, meetings with students, presentations of AISA activities in different regions, sections for discussing issues, presented projects and ideas to experts, moderated sections and escorted delegations from different universities. My work was highly appreciated and in 2021 I won the 2020 Initiative Fund Award.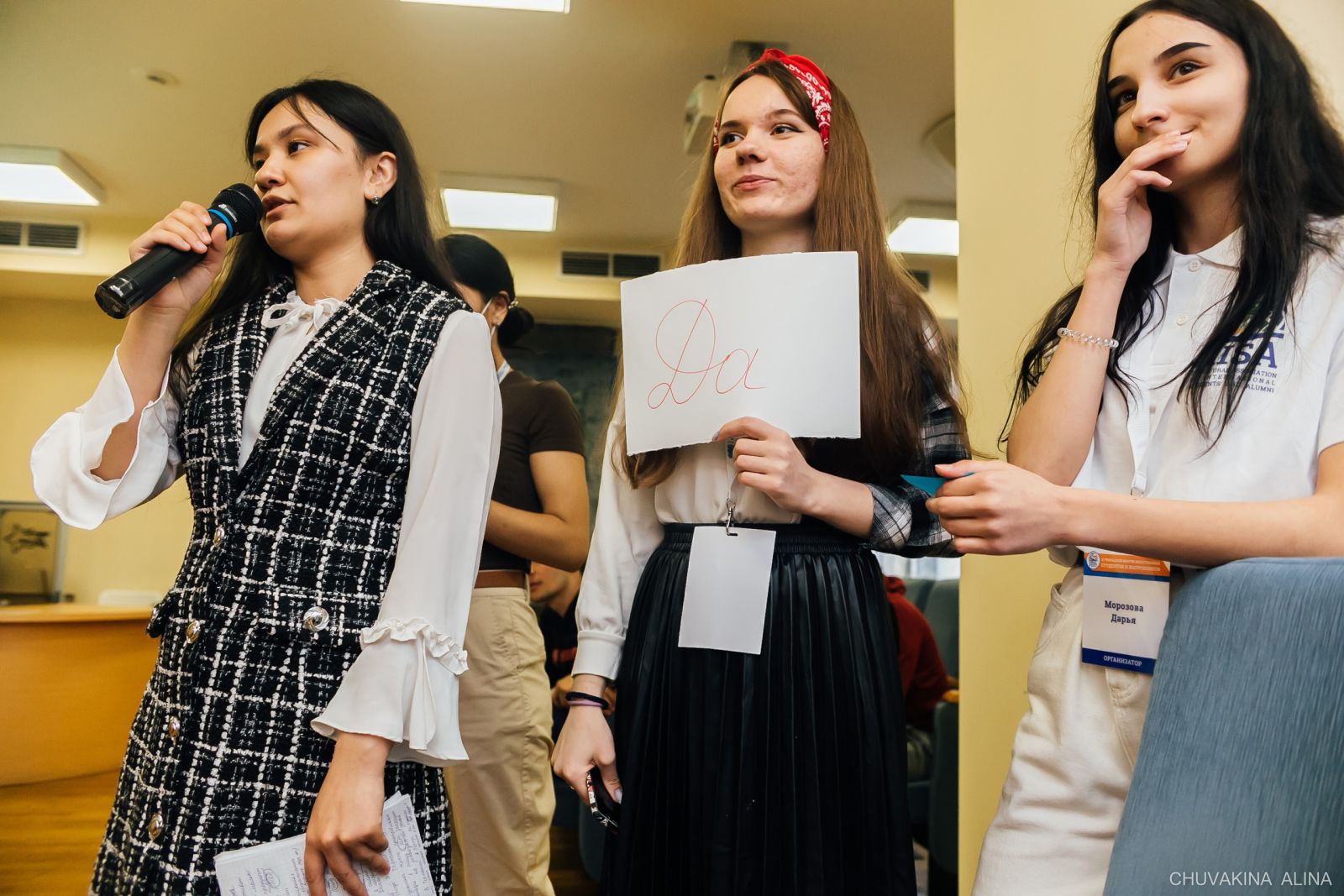 - When you first joined SUSU, what kind of help did AISA give you? Did it affect your style of working with international students in the future?
- AISA became my second family that supports me in all life situations and inspires me for new achievements. Here I can see how people come up with new ideas and projects, how they get experience, develop their leadership qualities and talents. I share my experience with all the students who want to be active, make their student life bright, discover their hidden talents and support in all their actions.
- Where do you work now and in what position? Do you think that your education and skills acquired during your studies and outside your study life have helped you get this job and help in your work?
- I am a part of the International Student Support Office, working with international students. I want to thank AISA as I got the ability to work with international students, knowledge of cultural differences, and individual approach to every person. It really helps me in my work. Also I want to say thank you to the SUSU Department of Russian Language and Literature as my professors taught me how to work with various documents and to convey information correctly.
- Why do you think Russian universities invite students from other countries?
- I would change the question, "Why do students from other countries come to study at Russian universities?" I can answer the question as an international student: the good quality of education, more opportunities for development, the possibility of live communication with people from different countries, professional study of the Russian language with native speakers through the Russian culture.
- What would you wish young people who are now choosing a university?
- Of course, the first things that future students care about are the quality of education and the opportunities that a university provides. But don't forget that your success depends only on your efforts and your readiness to use every chance you get.
Let us remind that foreign citizens who have some questions connected to visa procedures can learn all the details regarding the documents by calling +7 (351) 267 93 30 or asking a question on VK.
If you want to get a prestigious degree at SUSU in English you may read about English-taught programs by clicking the link.
In the official Telegram Channel of South Ural State University you may read the last news of the university or ask your questions.
Or just contact us:
International Student Support at the SUSU International Office
Whats App, Telegram: +7 (902) 607 99 64
Email: applicant[at]susu[dot]ru
Tel.: +7 (351) 272 30 86
Contact person:
Office of Internet Portals and Social Media, 267-92-86