The Rector of South Ural State University has held a meeting with international students to answer the most burning questions.
An information meeting of the Rector and international students has been organized at South Ural State University. Today, more than 2000 people from 54 countries of the world are studying at SUSU. The geography is a broad one: Algeria, Bangladesh, Haiti, Ghana, Zimbabwe, India, Yemen, Cameroon, Cuba, Lebanon, the USA, Sri Lanka, Ethiopia, China, Egypt, Iraq, and Syria. Most international students come from Kazakhstan, Tajikistan, Uzbekistan, China, and Egypt.
In the context of the recent events on the political arena, the students appeared to have some questions regarding their stay and further studies in Russia. The SUSU Rector personally answered all of the students' questions. The meeting was attended by the most active members of the South Ural Association of International Students and Alumni, i.e. representatives of the main foreign countries from which students had come to study at SUSU. They will then bring the information received from the Rector to their compatriots's attention.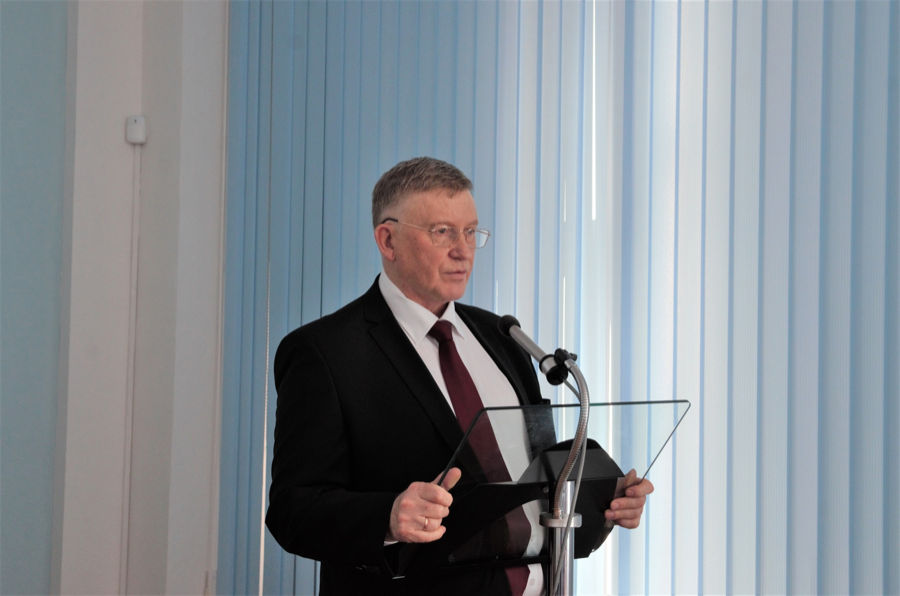 "The meeting was held in a warm and friendly atmosphere. We answered all the questions the students had. The main thing I wanted to convey to them was that: "You are our children, we will not turn our back on you in a difficult situation," said SUSU Rector Aleksandr Shestakov. "Together with the students, we came to a decision that we will keep on studying, working, and organising cultural events."
SUSU student from China Wang Yuying asked the Rector a question Chinese students were interested in: whether the cost of education will be increased.
"The Rector said that there will be no increase. I think this news will be of interest not only for Chinese students, but also for students from other countries of the world," the girl shared. "The meeting was very useful, I listened attentively to everything that was said. Of course, I will continue my education in Russia, at SUSU, because my goal is to study. We, students, are not affected by the sanctions, everything is calm here, and I think it will continue to be this way."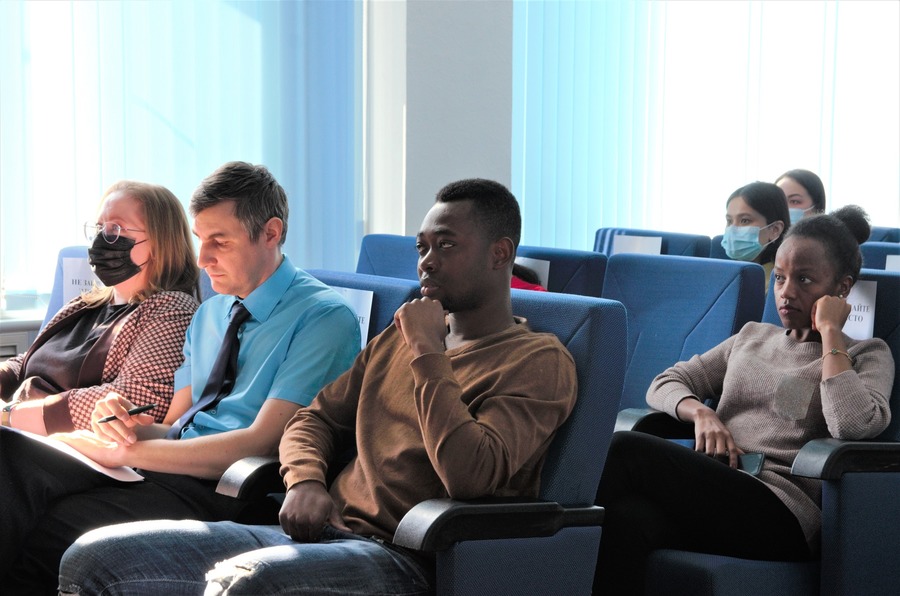 How will the payment for study be organised?
Only some Russian banks associated with the military-industrial complex were disconnected from SWIFT. Sberbank is working. We also have Chelyabinvestbank, created by our alumni, which is also working, funds from different countries are being transferred successfully. Euros are not being transferred, but with dollars everything is fine. By the way, today the dollar has grown up to 100 roubles, it is profitable to pay for studies.
If the funds still cannot be transferred, will there be a chance to make a deferred payment?
Yes, there will be organized such a possibility. You are our students, so we will consider each specific case individually, we will not let the situation affect you and your studies in any way.
Will money for unused training time be returned for those who want to leave the country?
I would advise you to think seriously about why you want to leave. Everything is calm here, and will remain this way. If you really wish to go, then of course, it is your right to do so. As for payment, we are ready to return unused funds for the part of the semester.
Will tuition and dormitory fees increase?
Payment amount will be the one specified in the contract you concluded.
How will the process of distance learning be organised?
Distance learning will be functioning for those who stay outside of Russia.
Chelyabinsk is an industrial city. In the event of a military conflict, will it be bombed?
Russia has the most powerful nuclear weapon in the world. Who will strike at us? Russia is a great country. No need to worry. In 1945 Russia liberated Europe from fascism.
In social media people ask us how we live in Russia, and messages with various information on the topic of Ukraine from unknown people also appear. How should we react?
If people ask you to share, you can share. The learning process continues without fail. It is of course important to keep up with your parents and relatives. As for messages from strangers, you need to understand that an information war is going on now. All information platforms are located in the USA, they conduct their own policy. Nevertheless, we continue to use the Internet, and instant messengers. I am using WeChat (a mobile communication system for text and voice messages developed by the Chinese company Tencent). I highly recommend it, it will definitely keep working!
Will students be affected by the sanctions their home countries impose on Russia?
No, of course not. Students have nothing to do with it. Let the politicians deal with the situation. We are a national research university, we have many employees from other countries of the world, some working here, some ‑ remotely. Only one employee stopped working here because he was forced to do this by the leadership of his university. A professor from Oxford University is working at my department, and we continue to communicate and work together very well. Let me remind you of the history a little. We have always had difficult relations with the Americans: there was the Caribbean Crisis, when we almost were on the verge of a nuclear war. And then American scientists proposed a joint space flight, known as the Apollo-Soyuz Test Project, and from that moment the relations between the United States and the Soviet Union got warmer. The conclusion is: science and students help mend relations. So learn and work for your future!
Contact person:
Office of External Communications, tel.: (351) 272-30-11