In 2019 The School of Electronic Engineering and Computer Science launches a new Master's program "Internet of Things" (IoT) taught in English.

Today we live in a world where connection between everyday things improves the quality of people's lives. Such concepts as "Smart Home", "Smart City", "Smart Industry" are built on the technologies provided by "Internet of Things" - a system of interrelated computing devices, mechanical and digital machines provided with the ability to transfer data over a network without requiring human-to-human or human-to-computer interaction.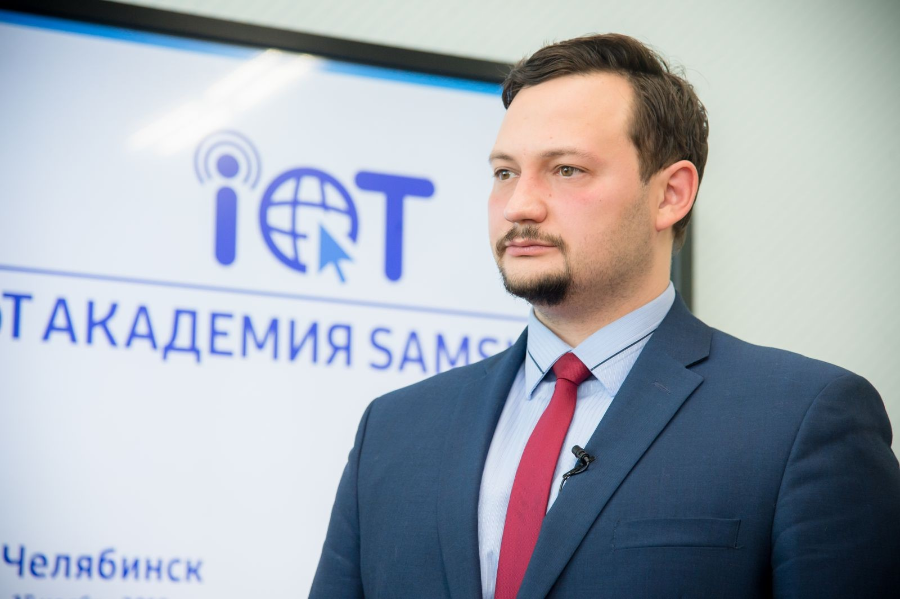 "Terabytes of data are generated, transmitted, processed and stored every second. It fundamentally transforms the life around us today. "Industry 4.0", "Internet of Things" are the concepts that are changing the world around us now. In this regard, companies around the world are experiencing a staff shortage in professionals who are ready to build effective Internet of Things solutions for various purposes", shares Gleb Radchenko, Master's Program Coordinator, Director of School of Electronic Engineering and Computer Science.
Within "Internet of Things" Master's program implemented on the basis of SUSU School of Electronic Engineering and Computer Science students learn key aspects of the Internet of Things technology, including the IoT infrastructure design, application of cloud and mobile technologies for the development of IoT solutions, methods of IoT data gathering and analysis and cybersecurity aspects of IoT.
During the education, students will learn about the cutting-edge IoT solutions from the leaders of the market. The education and project work of the students would be provided using the facilities of such Laboratories of School of Electronics Engineering and Computer Science of SUSU as "Samsung IoT Academy", "Emerson PlantWeb", "Kaspersky Research and Education Center", "Smart Home Lab" and many others.
The disciplines of the educational programme provide a deep understanding of the IOT technologies and their branches, as well as the development of new thinking to create technological solutions. The core disciplines of the educational programme include the following:
• Internet of Things Networks
• Design Management of Information Systems
• Cloud Computing Technologies
• Cyber-Physical Systems
• Legal and Ethical Issues of IoT
• Data Mining and Big Data Processing
• IoT Infrastructure (including communication protocols, end-devices architectures, sensor devices)
• Methods of IoT Data Gathering and Analysis
• Distributed Systems, Cloud and Mobile Technologies for The Development of IoT Applications for Industry and Home Appliances
• IoT Cybersecurity
• Entrepreneurship and Logistics Information Systems
• IoT-Systems Simulation Methods
• Situational Recognition and Decision Making
To get skills of a true scientist students are able to participate in research activities of leading international research laboratories of South Ural State University, including the Problem-Oriented Cloud Computing International Laboratory in different fields, i.e. resources scheduling and planning for IoT support in cloud and fog computing environments, research and development of Digital Twins cloud solutions, research on cybersecurity aspects of IoT, application of cloud computing systems for smart cities.
The graduates of the program would be able to work as engineers, software developers, IT architects and team leaders in the companies, who provide solutions in such fields as "Internet of Things" (including "Smart Homes" and "Smart Cities"), IoT data analytics, computer networks, communications and embedded systems. Our graduates successfully work in world-leading IT companies as Microsoft, Google, Yandex, Intel, Sberbank, Airbnb, Facebook, Kaspersky Lab.
Let us remind that foreign citizens who want to get a prestigious degree at SUSU can learn all the details regarding the procedure of admissions via the portal for university applicants by clicking the link.
Contact Us
International Student Support at the SUSU International Office
Email: applicant[at]susu[dot]ru
Tel.: 8 (351) 272 30 86
Contact person:
International Student Support at the SUSU International Office. Email: applicant@susu.ru, Tel.: 8 (351) 272 30 86