On July 8th, the Rector of South Ural State University Aleksandr Shestakov, Minister of Ecology of the Chelyabinsk Region Sergey Likhachev, and Director of OOO "Zavod TEKHNO" plant Aleksandr Prokopyev signed a trilateral cooperation agreement.
The three parties agreed on cooperation and partnership in several fields:
Implementation of the Ecomonitor system for dynamic monitoring of the spread of pollutants in the atmospheric air;
Joint implementation of preparatory measures for the introduction of the atmospheric air monitoring system at OOO "Zavod TEKHNO";
Verifying the mathematical models of the Ecomonitor system;
Conducting research as part of the assessment of emissions and distribution of pollutants in the atmospheric air.
"This project is important for our region and our country as a whole. The monitoring system is unique in that it has three levels. One of them is local. It was very important for us to test the system developed by SUSU scientists at the enterprise level," said Sergey Likhachev, Minister of Ecology of the Chelyabinsk Region. "We must combine three levels to obtain valid data. Then we will be able to discuss our current situation, how our pollution is spread, and who the polluters are."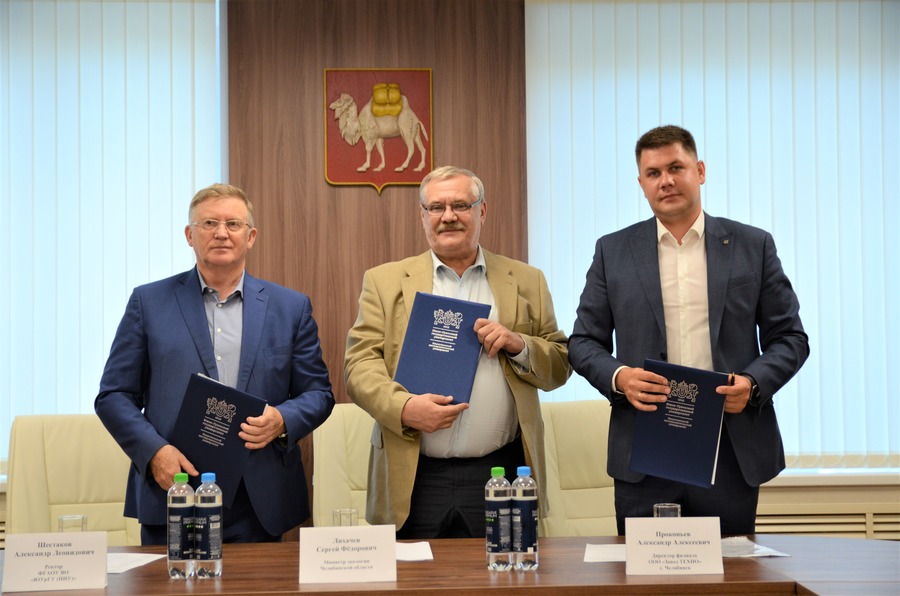 SUSU pays great attention to the issues aimed at improving the environmental situation in Chelyabinsk. The Ecomonitor system is a unique development that allows for dynamic monitoring of environmental emissions.
"Today's agreement, on the one hand, reflects our intentions to test newly developed technologies and obtain results; on the other hand, it is a basis for the improvement of the system of activities that we are involved in. We want to obtain software which has no analogues in our country," noted SUSU Rector Aleksandr Shestakov.
"Zavod TEKHNO" plant is one of the first pilot enterprises at which the local level of the Ecomonitor system monitoring will be implemented.
"We are absolutely not worried about the results, because our actual emissions are already 1.5 times less than the permitted levels. There is no risk that we will exceed the permissible limits. At the same time, we are going to improve the situation even further. We really want to live in a clean, beautiful, and easy-breathing city," says Aleksandr Prokopyev, Director of the branch of OOO "Zavod Tekhno".
Similar agreements are planned in the future. Active negotiations are already underway with other enterprises in the region.
---