A large-scale flashmob was held in Miass on the square in front of the Prometey Palace of Culture and Technology. The flashmob was organized by the State Corporation Roskosmos in honour of the main national holiday, Russia Day. The Academician V.P. Makeyev State Rocket Centre organized the event in Miass.
The flashmob brought together the specialists of the Rocket Centre, future rocket engineers studying at the SUSU Miass branch, and the artists of the creative groups of the Palace. Accompanied by the song Me, you, him, her – together a happy family the participants stood to create the letters ГРЦ (abbreviation for the State Rocket Centre), made a huge Russian flag by holding out red, blue, and white sheets, and happily chanted the slogan "Russia is us!".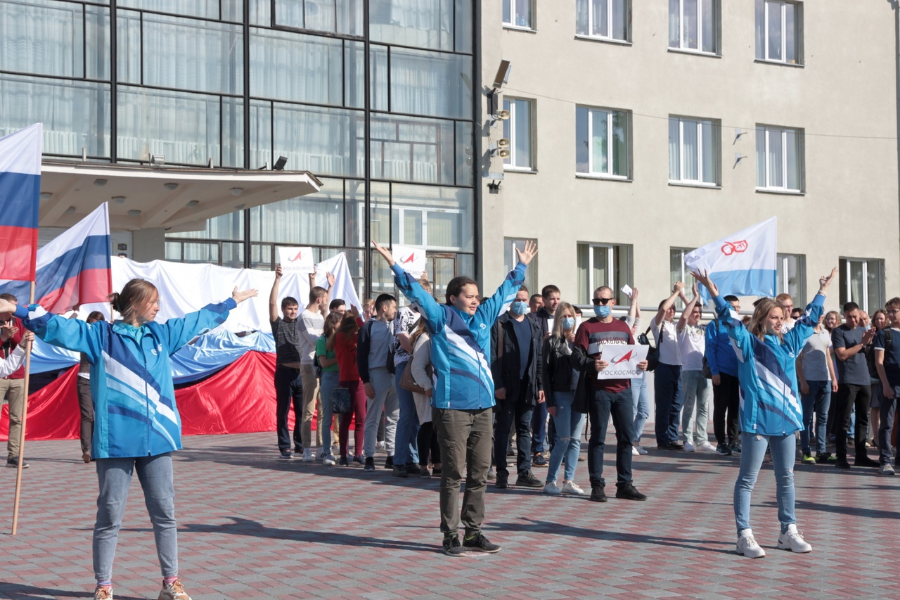 The colourful event was made more solemn and patriotic by Russian flags, symbols of Roskosmos State Corporation and the Academician V.P. Makeyev State Rocket Centre, while a rocket man and an astronaut provided a more cheerful mood.
The flash mobs of Roskosmos enterprises were filmed and the final video will be broadcast on June 12th on federal channels.