We talked to our fellow countryman, professor at HSE University, member of the SUSU Supervisory Council, and one of the winners of the "Leaders of Russia. Politics" competition Stanislav Naumov about the way South Ural State University would be able to influence the development of the Chelyabinsk Region and the South Urals in general.
According to Stanislav Naumov, the university can make a significant contribution to the creation of a sustained base for the development of not only the region and the South Urals, but also the adjacent macroregions. First of all, we are talking about analytical studies and forecasts for trends in the development of various kinds of processes taking place in the economy. He believes it is important to take into account the experience of other cities, regions and enterprises, including foreign ones when conducting such research:
"The world economic practice is arranged in the way that if you have faced a problem and do not understand what will happen tomorrow with a city or an enterprise, you can see how similar enterprises in similar cities have managed to find a new place in the new economic conditions, and based on it, you can adjust your development plans. We are talking about adjusting not only the plans related to the production of pipes, tons of steel or rolled products. We are now talking about the relationship between the processes of modernization of the industry of the South Urals and the processes of modernization of education: the university must predict the needs of the economy for the coming years and indicate to employers and partners which directions it will develop in."
Professor Naumov believes that it is necessary to build a trilateral dialogue between universities, business and applicants. Business, using university research, could predict its staffing needs for several years ahead. Universities will be able to build educational programs and determine the number of people admitted to a particular program, taking into account these needs, and having access to all this information. Applicants will be able to choose fields in which they will definitely be in demand at the end of their studies. Such a dialogue would be beneficial not only for its participants, but also for the development of society and the economy of the region.

"The first cross-cutting idea for all our training programmes is that we are not just training professionals and specialists but we are preparing leaders who will come to a specific business project after graduation. A leader is not a name plate, it is a combination of certain qualities: to be proactive, to be enterprising, to be energetic. This is a feature of our strategy. We are indeed formulating a program for the development of human capital. The second cross-cutting idea is the research that is being done today in our laboratories by our scientists. They have specific customers that are large businesses, municipalities, regional centres of excellence, etc. Those are everyone who needs our research, technologies, new materials and products. I think for a person who wants to find his/her place in life, our university has all the conditions to offer: on the one hand, s/he will be taught to be a leader in the business that s/he has mastered as a professional; and what s/he will do together with his/her team is in demand here and now. It makes you realize that you are not just working but you are needed, your work benefits the place where you were born, where you grew up and are going to continue to live and work."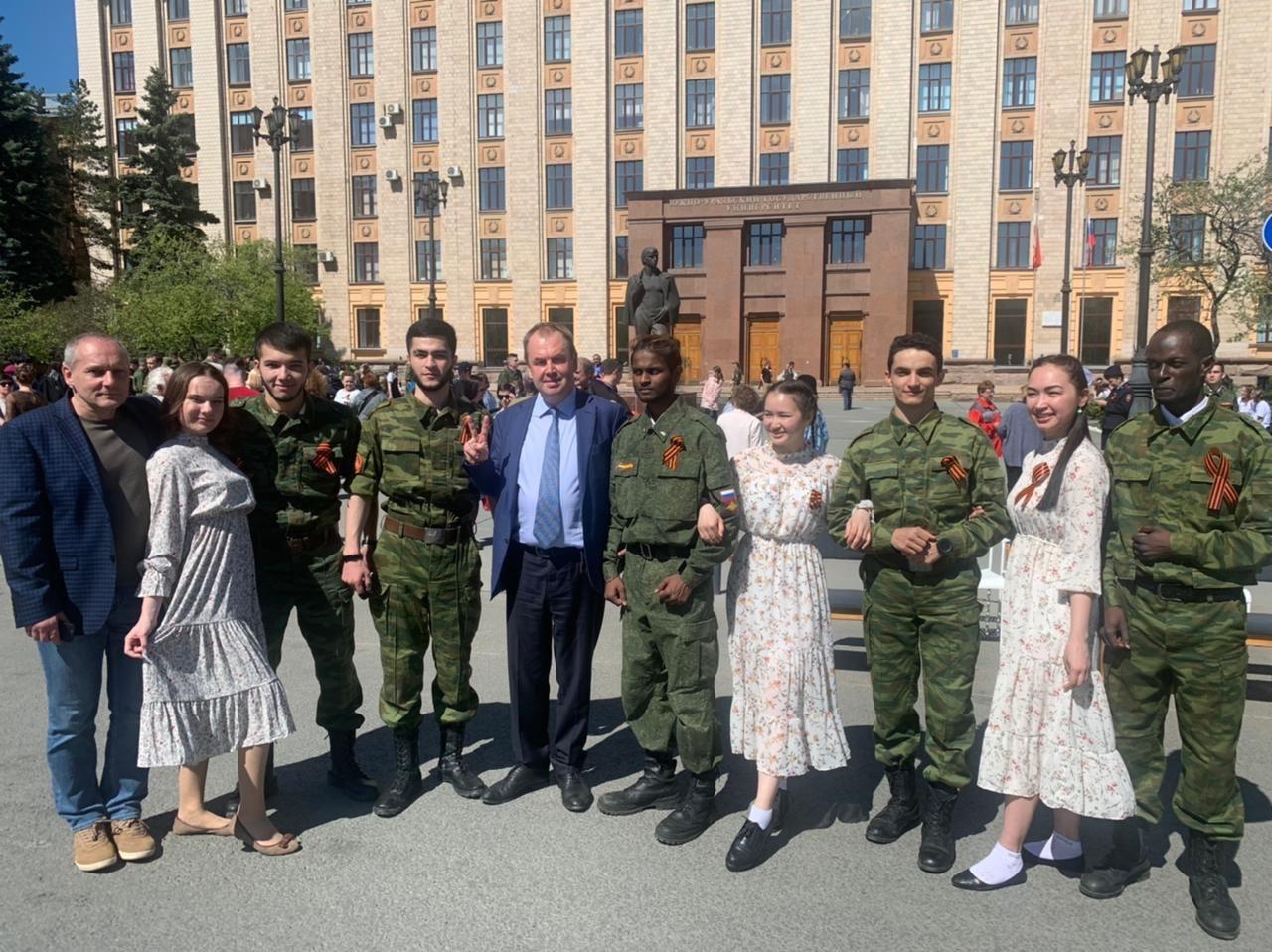 Another field of work, which SUSU is now actively engaged in, is the construction of a digital university. Stanislav Naumov emphasizes that this is not only and not so much an "armchair university", a kind of set of online courses that allow you to study without the need to leave your home, as many people believe. In fact, this concept is much deeper and more multifaceted:
"Digital university is a completely different way for a university to interact with its students. It is not so episodic, where there is some distance, where you are a free person before the bell rings, and you should sit bell-to-bell, should not move, and after the bell rings you are free to go wherever you want, and the main thing is to come to the exam. On the contrary, this is a completely different system. First of all, it is not classes during lectures and seminars which are different, but a different structure of relations between lectures and seminars, which is more intensive. Why is everyone interested in Stanford University and recognizes it as one of the leading educational and innovation centres? Every square meter is a territory where communication is possible, where students can interact with teachers and experts. This is a place that allows you to get a completely different amount and quality of interactions during these four years of study. Digital university is a story where we continue to interact with our alumni, helping them grow as scientists and practitioners. It is a broadcast of knowledge online when we need to get expertise for some of our research tasks from one of our graduates, and now colleagues, or, vice-versa, someone of them needs our help. This is a kind of online collaboration with an unlimited number of participants and unlimited opportunities for each of them."
No doubt, these are not all fields that are being developed at South Ural State University. Stanislav Naumov has mentioned that there are much more of them, there are many ideas and projects. He shared some of his ideas with the participants of the competition "Leaders of Russia. Politics", which he won last year. And those ideas have been assessed very positively; many of them will be implemented. In addition, participants in the competition from other constituent entities of the Russian Federation were interested in the opportunity to adopt the experience of SUSU in terms of already implemented projects and repeat them in their regions.
Based on the materials from the web-site Obzor174.ru