SUSU researchers are working with M-Profile OOO (Miass) on a project to create honeycomb composites from prepregs. There search is being completed within the New Materials specialization at the Ural Interregional Research and Education Centre (UIREC). The researchers, alongside their industrial partners, strive to launch the production of new composites with a regulated geometry and properties.
A large share of the global materials market is held by composites. They have excellent mechanical properties. At the same time, composite-based constructions are light and durable.
While working on the production of carbon-, glass-, and basalt fiber honeycomb filler from prepegs through continuous molding, the team, consisting of researchers from South Ural State University and representatives of M-Profile OOO, proposed the regulation of the mechanical properties of composite materials. This is an important process, which will make it possible to produce a material, based on which constructions with specific necessary properties can be created.
It is possible to optimize the properties of composites based on set production tasks by using prepegs—a semi-finished composite material consisting of a fiber reinforcement filler and a binder applied on each side. Changing the cell diameter of the honeycomb filler also makes it possible to adjust the material's properties. The filler is made of composite materials through the process of expansion and corrugation.
"This project is unique in its fundamentally new approach to molding (the process of creating molds). It involves the organization of a continuous process that considerable widens the area of application of the studied composite materials," said Denis Vennik, Doctor of Sciences (Chemistry), head of the SUSU Non-conventional Materials and Resource-Saving Technologies Research Institute, head of the Department of Materials Science, Physical and Chemical Properties of Materials.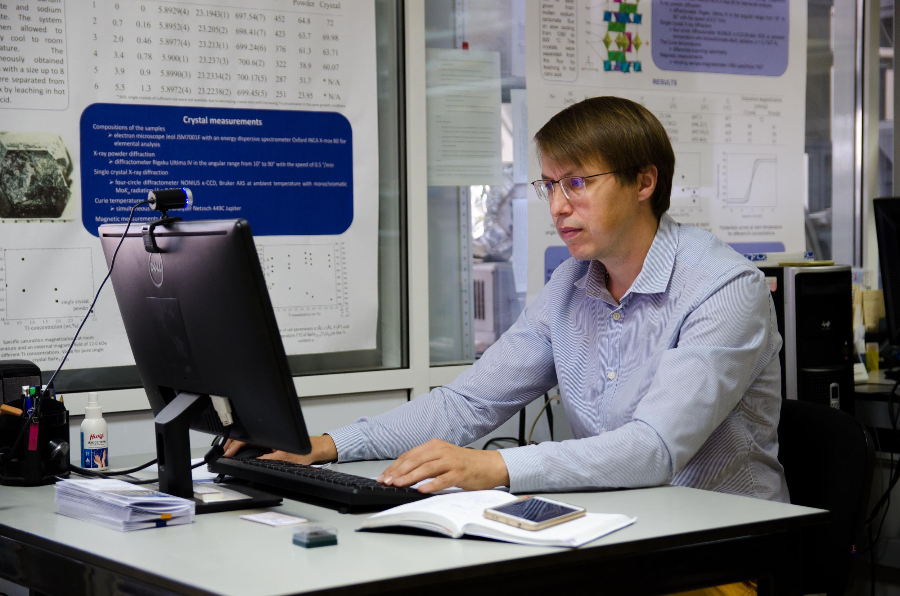 As a result, the team plans to launch the production of this honeycomb composite. The material should be of interest primarily for the automotive and aerospace industries. In addition, it can be applied in other projects of the Ural Interregional Research and Education Centre for Advanced Industrial Technologies and Materials.
South Ural State University (SUSU) is a university of digital transformations, where researchers conduct innovative research in the majority of the areas of development of science and technology. In accordance with the strategy for scientific and technological development of the Russian Federation, the university is focused on the development of large interdisciplinary research projects in digital industry, materials science, and ecology. In the Year of Science and Technology, SUSU is participating in the Priority-2030 project. The university serves as the regional project office of the Ural Interregional Research and Education Centre (UIREC)
---