Natalia Shlemova, Associate Professor of the Department of Russian Language and Literature of the Institute of Media, Social Sciences, and Humanities of South Ural State University was a speaker at the "Mentoring as a Resource for Success" forum, organized by the Regional Centre for Continuing Education for Children. The event was part of the "Success of Every Child" federal project within the national project "Education". Participants included the heads of educational organisations and departments of education of the municipalities of the Chelyabinsk Region interested in the implementation of a targeted model of mentoring in the Chelyabinsk Region.
Natalia Shlemova held a master class on the "Internet Communications: Speech Violations, Methods of Avoiding Legal Risks" as part of the Forum section "Problematic aspects of the institute of mentorship: selecting solutions in accordance with the individual trajectory of development of educational organisations". Participants of the master class discussed how mentors should interact with mentees and their parents online to avoid legal risks. Natalia Shlemova shared her linguistic expertise and analyzed the most dangerous speech violations occurring in internet communications, and methods of neutralizing speech conflicts which can become subjects of legal proceedings in cases of protection of honour, dignity, business reputation, insult, inciting hatred and enmity, etc. During the master class, the attendees were informed about how important it is for participants of the "mentor-mentee-parent" relationship to develop their linguistic and legal literacy.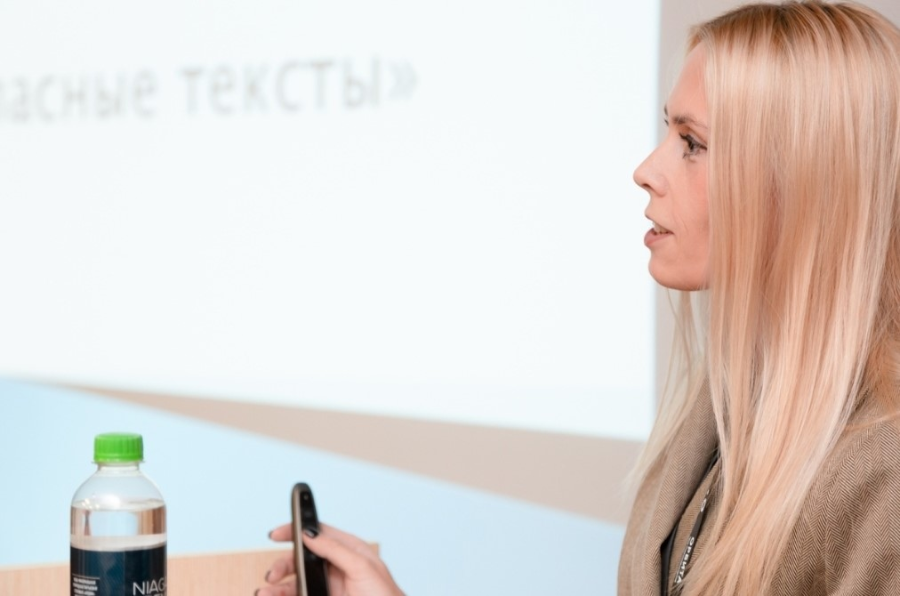 Photo: Natalia Shlemova
Natalia Shlemova is accredited to perform linguistic expertise of information products, having completed the professional retraining program "Forensic linguistic expertise: analytical and expert activities of a practicing philologist" and received a diploma that entitles her to conduct professional activities in the field of forensic linguistic expertise. This is an in-demand field of applied philology today, located at the junction of language and law, meeting the needs of society in philological support of legal and judicial activities. Natalia Shlemova introduces the experience of linguistic expertise into her teaching activities: she developed a course on "Linguistic Expertise of the Text" for Master's degree students in the field of Philology.
---
Read our news:
Contact person:
Office of Internet Portals and Social Media: 267-92-86