A group of SUSU international students from China, Syria, Tajikistan and Afghanistan visited the Chelyabinsk Museum of Fine Arts and painted Dymkovo toys (moulded painted clay figures of people and animals).
Within the framework of the Culture National Project, 33 paintings were brought to Chelyabinsk from the State Tretyakov Gallery. The exhibition demonstrates an exceptional and complex development path of the genre painting in the second half of the 19th century. This is a movement from critical realism in the accusatory paintings of Vasily Perov to scandalous Itinerant artists with their firm stance on the problems of modern society and the eternal questions of good and evil.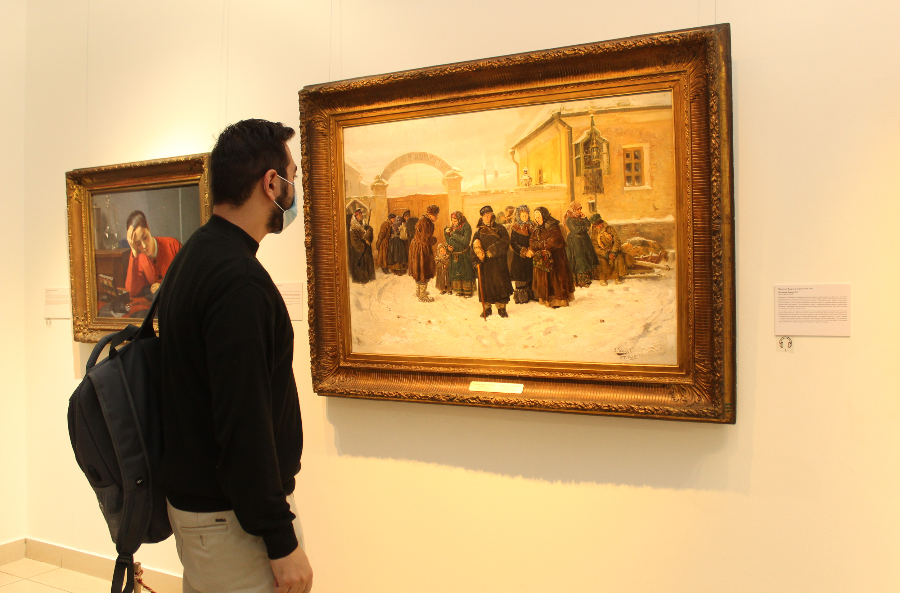 As part of the excursion, a master class on painting the Dymkovo toy was held for SUSU international students. The presenter of the master class told about the history of the appearance of these toys, their meaning, and then showed the most popular folk patterns.
The guys were lucky to paint the plaster figures themselves. All their works were very bright and beautiful.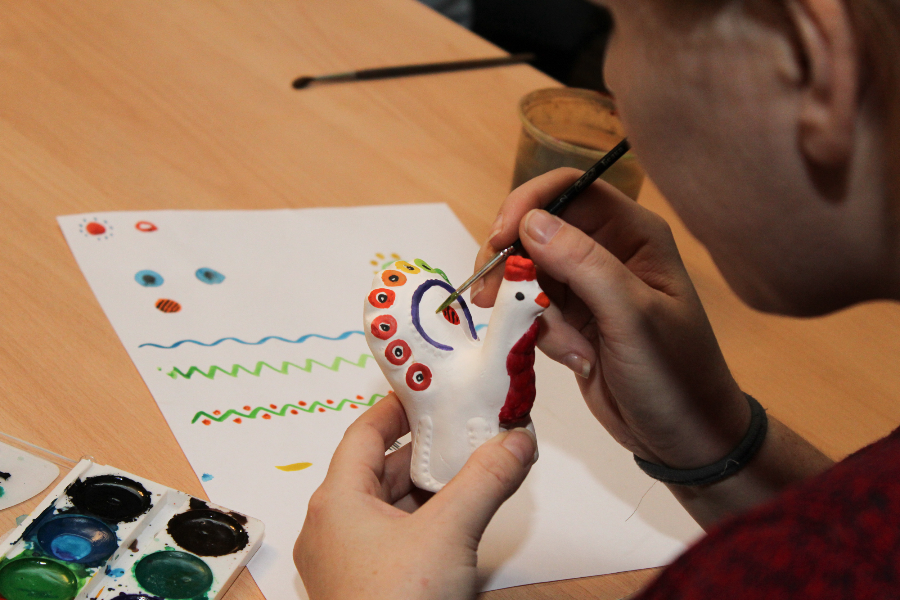 As part of adaptation activities for international students, the Sociocultural Adaptation Centre of the Institute of Linguistics and International Communications regularly organizes such visits to various exhibitions, concerts, and master classes. These events allow students to learn more about Russian culture.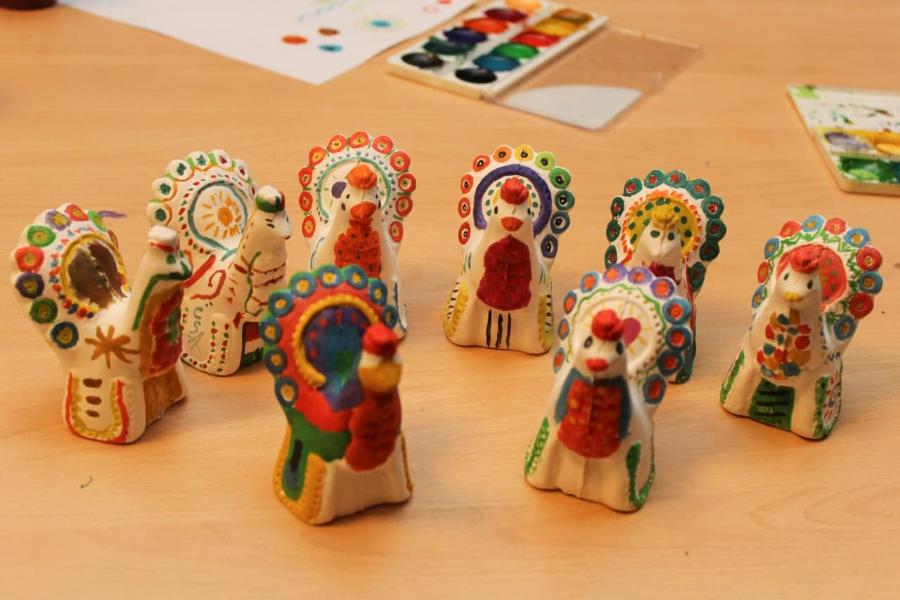 Contact person:
Office of Internet Portals and Social Media, 267-92-86