The Final of the Prometheus Russian Student Olympiad in English was held in the SUSU Sigma building in the end of last week.
The Olympiad has first been organized in 2012, and since then it is held annually. Participants include students in their first and second year of full-time study. Contests are held throughout the whole academic year on various topics, including foreign languages.
"The goal of holding Olympiads is to popularize scientific knowledge among students, increase young people's motivation to study foreign languages and world culture, determine students' language proficiency levels, and bring a wide range of students together by their interests," said senior lecturer of the SUSU Department of Modern Languages Anna Skorobogatova.
This year, 11 out of 720 participants of the remote round reached the final of the Olympiad. A tour around SUSU and Chelyabinsk was conducted for the participants of the competition.
Students from St. Petersburg, Ulyanovsk, Dimitrovgrad, Ekaterinburg, Chelyabinsk (SUSU and ChelSU) presented their work in English and German.
As per the contest rules, the participants were required to show their knowledge of a foreign language. In addition, they were required to make a video about the theatrical life of their city in English or German in advance and send it by e-mail for evaluation by a professional jury.
The finalists prepared their presentations in English or German. They also had to perform a monologue on a given topic in a foreign language speaking "in the voice" of some famous person. The theme for English speakers was "What is your comfort zone: the real world or the virtual world?", and for German speakers—"All the world's a stage".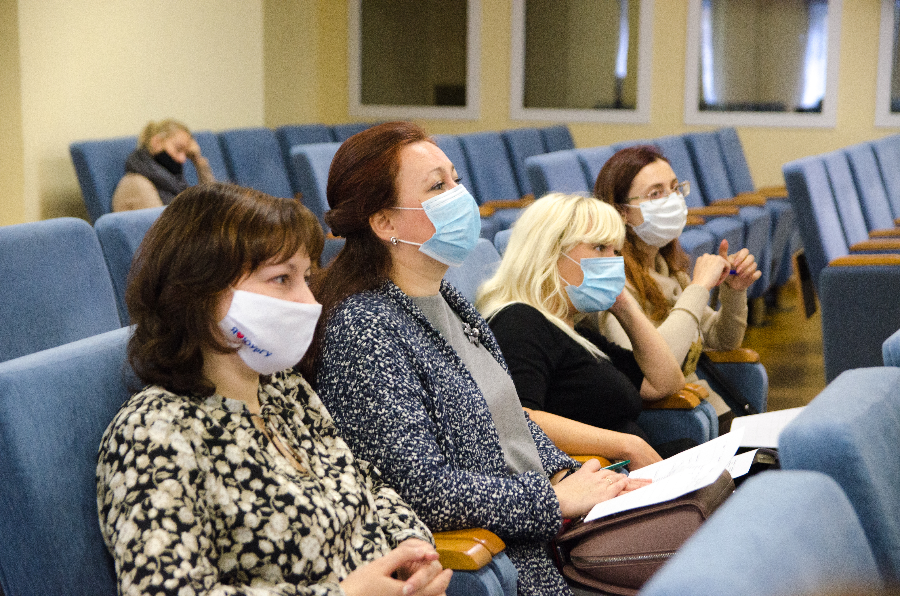 A student of Saint Petersburg Electrotechnical University "LETI" Daniil Mavrin became the winner among English speakers, second place was taken by Egor Semenov from SUSU, and the third place was shared by Olga Sivkova from Chelyabinsk State University and Valeria Batalova from the Ulyanovsk Civil Aviation Institute named after the Chief Marshal of Aviation B.P. Bugaev. The winners and runners-up of the Olympiad were awarded points for their individual achievements, which makes them eligible for bonuses to their scholarship.
Contact person:
Отдел интернет-порталов и социальных медиа, 267-92-86