Already back at school he received a reply to his letter from the manager of the Russian national football team Dick Advocaat, and that ignited his passion for football, and later - for science in the field of implementing artificial intelligence in football.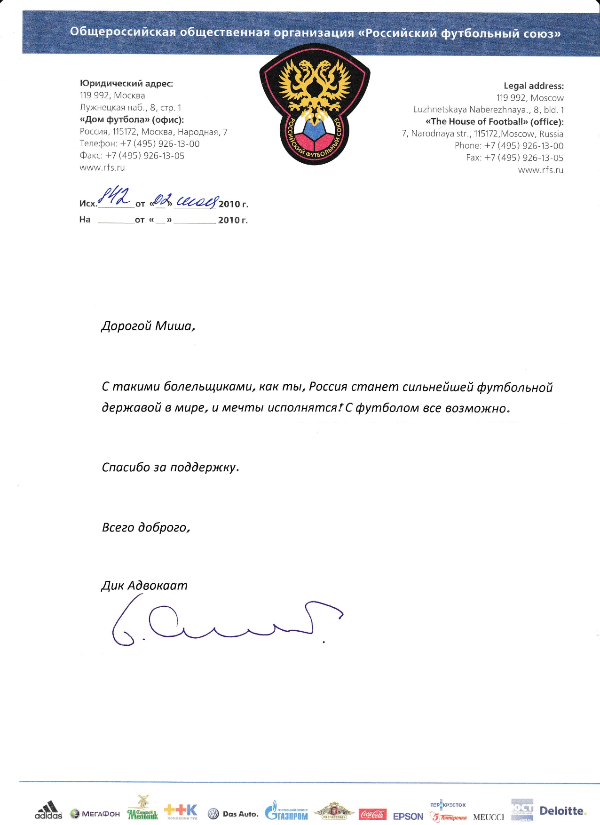 Mikhail Medvedev, student of the School of Electronic Engineering and Computer Science, has completed his first-year studies with honours; as a volunteer he was participating in the organization of the Global Game Jam 2020, and also passed the selection round for the Team-2020, which was organizing the SCO and BRICS Summits in Chelyabinsk.
– Why did you choose to enrol in South Ural State University?
– I finished school with honours, gained high scores when passing the Unified State Examination, and qualified for a state-funded place in the Fundamental Informatics and Information technology speciality, where I'm trying to reach new heights and obtain as much in-demand knowledge as I can. When I was choosing the university, I was guided not only by the availability of a speciality that I was interested in and the number of points required to enrol. I wished to fulfil my ideas and get a chance to develop my best professional and personal qualities.
– Which field of science fascinates you the most?
– Implementing artificial intelligence in football. To get a deeper understanding of the topic, I'm reading relevant scientific and research literature, mostly in English.
– Wow! That's quite an interesting and unusual topic for science. What made you think of it?
– As a child I was fascinated by two seemingly incompatible things: mathematics and football. These two spheres, totally different on the face of it, were of equal interest for me.
Reply to a Chelyabinsk school-kid's letter from Dick Advocaat became a surprise, joy, and a motivation to play football professionally
– Already back at elementary school, while being a fan of the most popular sport in the world, football, I had written a letter to Dick Advocaat, the manager of the Russian national football team in 2010. Imagine my surprise when some time later I received an official reply from the Russian Football Union, in which Dick Advocaat himself wrote: "With fans like you, Russia will become the major football power in the world, and dreams will come true! Anything is possible with football". Naturally, such an event ignited my passion for this game even more. I played football professionally: for several years I was member of the football team at Specialized Children and Youth Sports School of the Olympic Reserve No. 3, and was a city champion.
Each team coach needs an efficient system of players matching, and artificial intelligence can help
– Unfortunately, I didn't become a professional football player. And that's when mathematics came in handy! I came up with an idea that each football team coach could use a system supporting the decision making and allowing to better match key players to the tactical pattern of play and to the coach's style. This could become one the ingredients for a team's success. By selecting the optimal team composition for each game, the system would also allow to reduce the risk of injuries for players based on the physiological peculiarities of each football player. In the long run, this project could be adapted for any kind of team sports. In order to study this topic deeper, in 2018, I took a distance-learning internship at a Moscow company of InStat, which analyzes the play of each football player and a team in general for the world's leading clubs. Next, when I learned about the SUSU's big possibilities in the sphere of science and research, I decided to enrol here and never regretted it. Already during my first year of studies I got a chance to study in Slovenia within one of the internship programs for the next academic year. But due to the unfavourable epidemiological situation in the world this trip has been postponed. Also, this year I've managed to pass the selection round and take part in the work of the laboratory of 3DiVi company within the "Artificial Intelligence" Student Bureau. So, SUSU is helping me move towards my golden dream.
– And what is that?
– Definitely obtain a Master's degree and conduct research studies at our university.
– How much time do studies and extracurricular activities take up?
– Studies, of course, take up most of my time since I learn something new and interesting every day. As for the remaining time, I'm trying to use it optimally, so that I can also work at 3DiVi, go in for sports, and participate in public activities.
– Do you have a motto, which helps you keep moving forward?
– To be honest, I don't have any motto, but I follow a very simple rule: in my life I take not big steps, but the right ones.
Contact person:
Evgeniy Zagoskin, Office of Internet Portals and Social Media, 267-92-86