Often, prominent students of SUSU decide to stay at the university to work. Here they continue to develop as professionals and help students to show their talents and master their profession. Olga Maruseeva, alumnus of the Department of Journalism at SUSU, is now a senior editor of the SUSU-TV Television and Radio Company, who has been working at the university for more than 15 years now. A the university, she made her childhood dream come true, travelled half the world, was awarded several international awards, and fulfilled her potential.
– Why did you choose your speciality?
– My childhood was filled with art. I studied at the Perm Choreographic School and lived in a boarding school far from my parents. Since I was small, I learnt what hard work was and how goals were achieved through blood, sweat and tears, literally. Unfortunately, for health reasons, I was not able to become a ballerina. After graduating from school with a gold medal, I wanted to get further education closer to my parents' home, because I had missed them so much in childhood. SUSU seemed the best option. I decided to study journalism, since this is also a form of art. I dreamt of connecting my profession with my childhood dream and making a film about ballerinas. While working as an editor at SUSU, together with one of the students we shot the Ballerina film about Galina Boreiko, prima ballerina of the Chelyabinsk Opera and Ballet Theatre. The film became a laureate of the Sichuan Festival in China.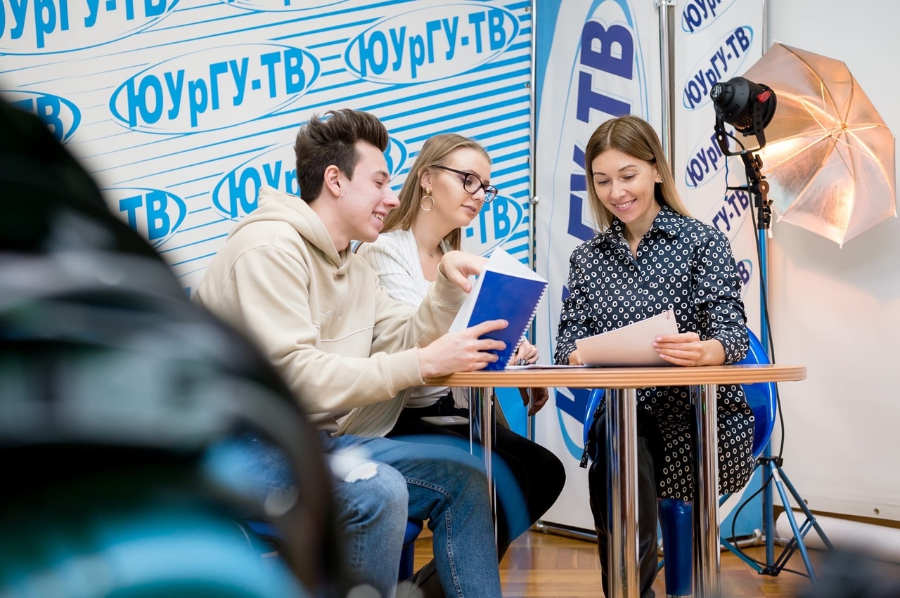 – What achievements are you the most proud of?
– While studying I became a mother, but that did not stop me from training and working. I took an active part in the creation of the university television: when I was a 4th-year student, Liudmila Shesterkina, Head of the Department of Journalism, Advertising and Public Relations, and Sergey Gordienko, Director of the SUSU-TV Television and Radio Company, were collecting a team. I successfully completed the test task and was offered a job. Over 15 years we have been a single team. During this time, we have achieved a lot. My diploma film on the SUSU-TV Television and Radio Company became the winner of the All-Russian Journalists Contest established by the Federation Council of Russia. Chairman Sergey Mironov gave me the award. The SUSU-TV Television and Radio Company obtained many awards of various levels, and this is the merit of our entire team.
– What moments of the educational process do you remember the most?
– The most interesting people! I was lucky to be trained by the real professionals: Tamara Nikolaeva, Anatoliy Efimenko, Natalia Tanchuk, Liudmila Shesterkina, Sergey Gordienko. These people have tremendous experience of working on television. I tried to absorb every word. The SUSU academic staff are amazing people, they teach not only professional academic knowledge, but they share real experience as well.
– What do you do right now, and what are your responsibilities? What skills obtained at the university do you find useful while working?
– Today, I am a senior editor of the SUSU-TV Television and Radio Company and a lecturer at the Department of Journalism, Advertising and Public Relations of the Institute of Media, Social Sciences and Humanities. My responsibilities include organizing the work of the Editorial Office of special projects: creating image films and videos about the university, producing information and entertainment youth programs, supervising live broadcasts for applicants, and much more. My professional knowledge and personal qualities, which I acquired at the university, help me with my work. A broad outlook, perseverance, the ability to establish contact with people, and creativity - I learnt all of this at SUSU. I am grateful to the university and academics for their contribution to my professional and personal growth.
– Does SUSU provide perspectives for career growth?
– Of course! SUSU is a university of opportunities. Thanks to it, I have been on many business trips to different cities and countries, including China and the USA. I started working as a correspondent, then I was an editor, now I am already a senior editor. Creativity and initiative helped me in my career growth: we often experiment and try to come up with something new at the SUSU-TV.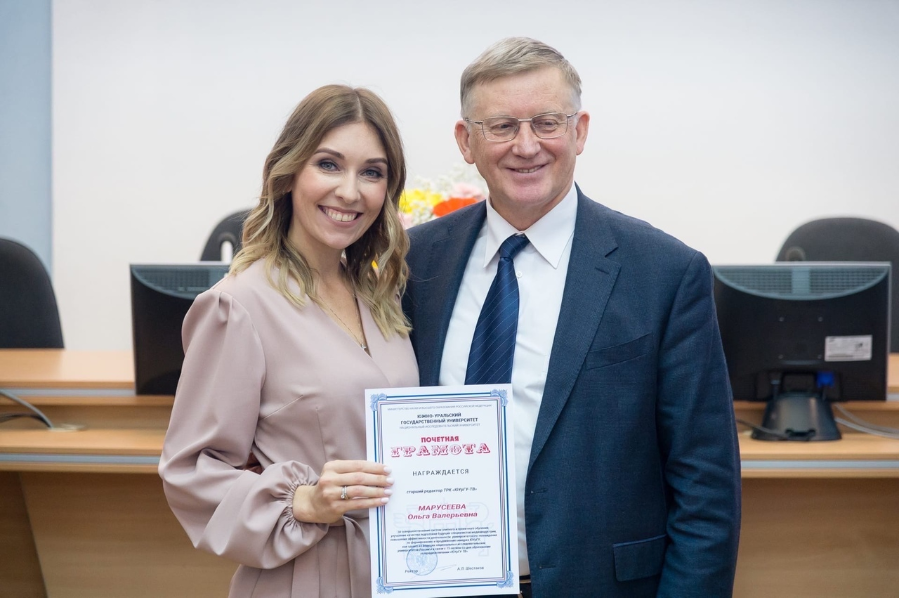 –What do you like about your job, and do you regret that you chose this profession?
– I like my job for constant communication with students and talented people, the opportunity to experiment and fulfil my creative ideas. Once I heard the phrase: "Happy people do not change their workplace". I am a happy person because I have been working at the best university in our country for 15 years now.
Many students fall in love with the university, stay and build their careers here. SUSU is always in need of new creative people. The university provides a wide range of opportunities for career growth, creative ideas, big-scale projects, and travel around the world. Just reach out your hand - everything depends on you!
Contact person:
Evgeniy Zagoskin, Office of Internet Portals and Social Media, 267-92-86