This year South Ural State University invites all the graduates to participate in a traditional but at the same time, unique Graduation Party, which will be held in an online format and will be organized with the use of state-of-the-art information technologies. It has already become a tradition that the Governor of the Chelyabinsk Region Alexey Texler also greets and congratulates the graduates.
On July 4th at 11:00 the Graduation Party broadcast will unite all the participants of this event: the leadership of our university, our city and our region, the graduates and their parents, and the current and the future students of our university. Their greetings on this important event in the life of every graduate will be delivered by the Governor of the Chelyabinsk Region Alexey Texler, city executive Natalya Kotova, and deputy of the State Duma Vladimir Burmatov.
The Rector of our university Aleksandr Shestakov will address the graduates with a farewell speech, and the directors of the SUSU schools and institutes will say some parting words as well.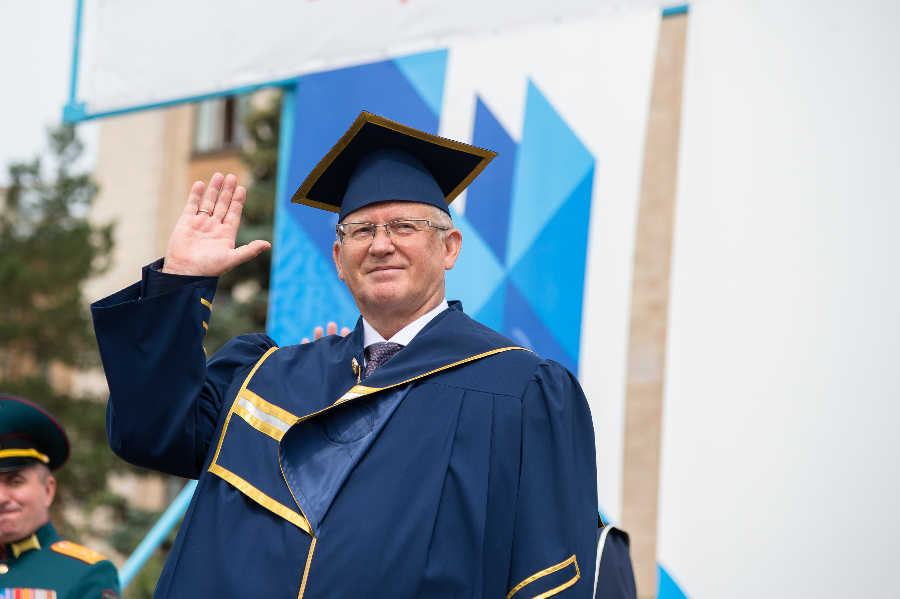 "This year the celebration will, as always, unite all the SUSU graduates: multiple events, both online and offline, await them," noted the SUSU Vice-Rector for Student Affairs Vyacheslav Burmatov.
"The university and the Recreation Centre are facing a challenging task of organizing the event in a new format; but our university has sufficient experience in this sphere, so we're confident that everything will work out well. The most important result for us are the emotions of our graduates, and to succeed in inspiring them for new achievements after they graduate," added Director of the Recreation Centre Svetlana Filipchuk.
Near the main building of SUSU banners with the names and photos of all the 2020 SUSU graduates will be placed. Everyone will have a chance to take a picture and share it with relatives and friends.
"Our goal is that the 2020 graduates get a full feel of their new status and experience the best and most powerful emotions, which this event gives to its participants every year," comments Deputy Head of the Extracurricular Activities Office Veronika Livonchik.
The Graduation Party 2020 is a truly historical event, which might give a start to new interesting and tremendous traditions at South Ural State University. We invite everyone to take part in this ceremony, which will be held in a new unique format.
The SUSU Graduates 2020 broadcast will begin on YouTube, and in the VKontakte, Facebook and Instagram social media on July 4th at 11:00. We will post the link to the streaming in our next news pieces on our web-site and on the I Love SUSU official web-page.
Event date:
Saturday, 4 July, 2020 - 11:00
Contact person:
Evgeniy Zagoskin, Office of Internet Portals and Social Media, 267-92-86