Currently, cold plasma is the most promising method of microbial inactivation of a broad spectrum of action and can be used for disinfection of food raw materials, any hard surfaces, and is equally successfully used in medicine, water purification, and processing of polymer surfaces. Scientists of South Ural State University have patented a method for disinfecting food raw materials and processed products, which provides for the impact on the treated surface of a cold plasma stream.
To obtain safe food products, the research team, which includes masters of the project training group of the SUSU School of Medical Biology, headed by Professor Irina Potoroko, received a patent for a method of cereals decontamination. In their research, scientists implemented installation generating flows of cold plasma radiation, developed by an assistant professor Leivi of the Department of Optical Informatics.
Cold plasma provides extraordinary efficiency of inactivation of microorganisms at sub-zero temperatures (up to 50 °C), is characterized by high diffusion capacity, does not destroy the product matrix, and remains an environmentally friendly method of disinfection. The potential of this disinfection method is due to the innovative concept of decontamination of surfaces and objects in the environment.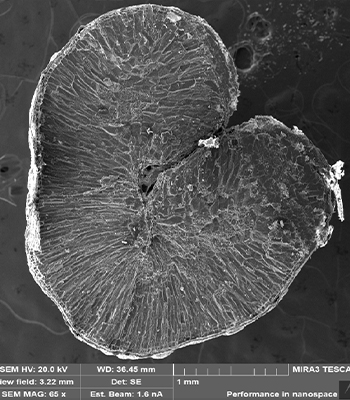 Image of grain structure before and after exposure to cold plasma (scanned electron microscopy)
Cold plasma radiation represents the fourth state of matter and is an ionized gas containing atoms or molecules in a metastable state with zero total electric charges. A cold plasma stream is generated by a negative corona discharge between the anode and cathode at a pulsed voltage.
«At the moment, SUSU employees have accumulated a significant database of experimental data. A comprehensive approach has been developed based on evaluating the impact of non-thermal effects of cold plasma on microbial associations, modification of structural components, and decontamination processes. Based on digital modeling, rational decontamination regimes have been determined to obtain environmentally friendly products and minimize the risks of intoxication of the population», — the project manager Irina Potoroko says.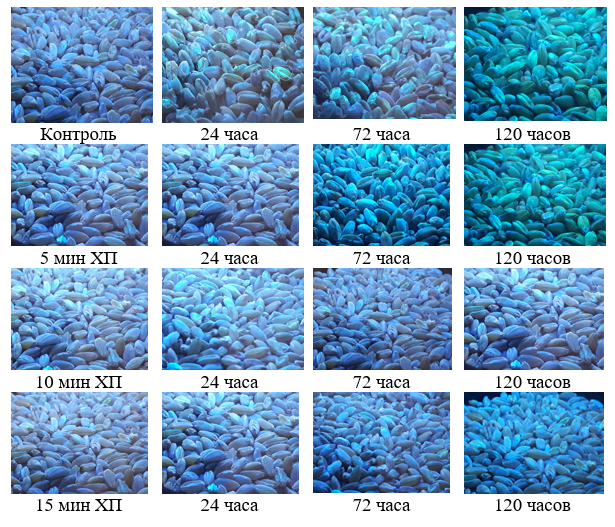 The stability of the grain after decontamination by cold plasma​​​​​​​
Scientists of South Ural State University are confident that this development will allow agricultural enterprises to achieve an increased level of production, focused on the production of safe and highly liquid food products.
SUSU is a participant of the "5-100" Project, designed to increase the competitiveness of Russian universities among the world's leading research and academic centers.