Within Project 5-100 SUSU is fulfilling a program of enhancing the university's competitiveness on the global stage. Under the program on attracting young scientists, Doctor Bagale Uday Dasharath, who is a senior research fellow at the Department of Food Technology and Biotechnology, has joined the team of the SUSU Synthesis and Analysis of Food Ingredients Laboratory. Currently he is working on stabilizing a nanoemulsion filled with biologically active curcumine, for further use in production of healthy food.
Development of International Collaboration as the University's Priority
The School of Medical Biology, which is one of subdivisions of South Ural State University, is actively developing international collaboration in science. Within the fulfilment of Project 5-100 the Synthesis and Analysis of Food Ingredients International Laboratory was opened, which is headed by Doctor Shirish Sonawane and Doctor of Sciences (Engineering), Professor Irina Potoroko. The laboratory's task comprise solving of problems in the field of developing new technologies of food biopolymers synthesis through exposure to ultrasound, and using them to create modified forms of food systems, including nanoemulsions.
"I obtained my Bachelor's degree at North Maharashtra University, Jalgaon, India, in 2010. This university holds the 59th place in the ranking of the universities of India, and it specializes in natural sciences, including chemistry. Early in my career I was working in a polymers producing company, and in particular I was conducting developments aimed at creating new chemical colorants," shares Doctor Bagale Uday Dasharath.
In 2014 Bagale Uday Dasharath was awarded his Master's degree in Colourings and Polymers. He obtained his Ph.D. in Chemical Engineering at National Institute of Technology, Warangal, India, with the prominent scientist Doctor Shirish Sonawane acting as his academic adviser. Later Doctor Bagale Uday Dasharath worked on creating environmentally-friendly biodegradable packaging materials jointly with professors from Tunisia. In 2016 he began collaborating with South Ural State University, and this young scientist decided to change the field of his research.
New Technologies for Creating of Healthy Food
The rates of growth of the world's industry of healthy nutrition match those of the food industry development. Among the relevant tasks are increasing the physiological value of food ingredients used to produce food, as well as saturating those with nutritious microelements. Using food ingredients with enhanced properties will allow to ensure production of health food and meet the consumers' expectations. The scientists from South Ural State University, jointly with their international colleagues, are working on solving these problems.
"The main goal of our joint project is to create a nanoemulsion, which could be a food product in and of itself, or nutrient additive for bread products, thus allowing to increase the nutrition value of products. We're working on stabilizing a curcumine-based nanoemulsion. Curcumine is known for its good antioxidant and anti-inflammatory properties, but people do not eat it every day. If we add the curcumine-based nanoemulsion to such products as bread or dairy beverages, we will not only improve their nutrition value, but will also significantly enhance their properties that are good for health, while at the same time the cost of production will remain the same," explains Doctor Bagale Uday Dasharath.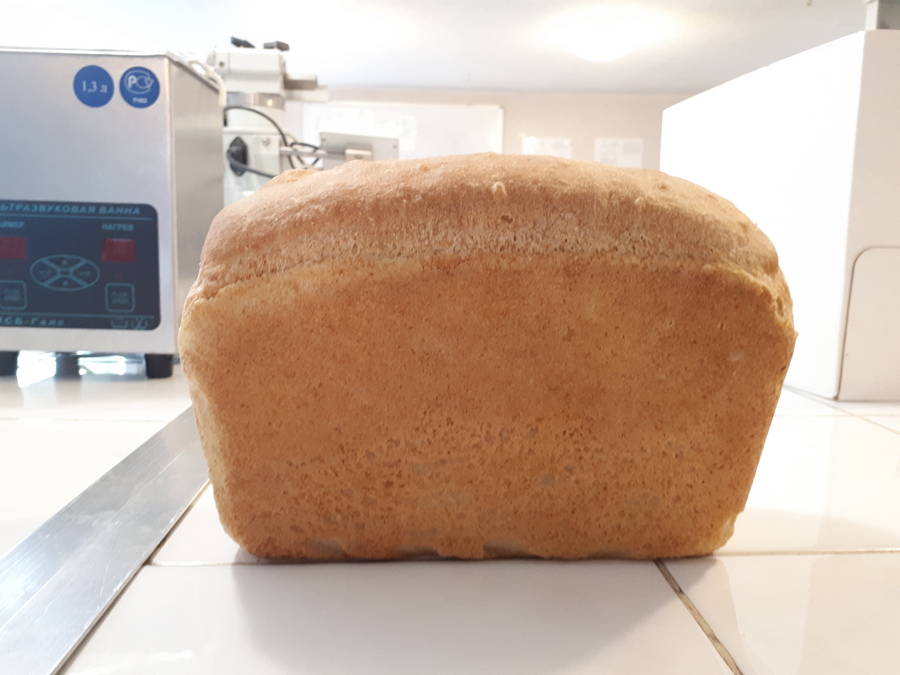 Among other project goals the scientist named the creation of biodegradable packaging for food products, and noted that they had already achieved some progress in this field. For instance, the researchers are considering a possibility of using biopolymers for producing environmentally-friendly wrapping film packaging. Doctor Bagale Uday Dasharath commends the level of equipment of the Synthesis and Analysis of Food Ingredients International Laboratory and the opportunities for research work being offered by South Ural State University. The scientist hopes to work in Russia for as long as possible and expressed his willingness to keep collaborating with his SUSU colleagues after he returns to his home country.
"Inviting postdocs allows our university to keep up with the development of trends in modern science. To develop science at our university, it is crucially important that we attract young researchers, who have already worked in different laboratories in other countries. They can share their experience, research skills and ideas with our scientists," says Head of the International Research Collaboration of the International Office Tatiana Subbotina.
Postdosc are being invited to the university within the frameworks of the project of a new "road map" М.2.2.1. South Ural State University is actively developing the system of attracting young scientists, since it acts as a venue for holding open international events, contests and grants.
Contact person:
Elena Kiriakova, 272-30-11