All-Russian Kickboxing Tournament Moscow Open was held in the Moscow Region (Ershovo settlement). Over 800 sportsmen from 31 Russian regions took part in the competitions. One of the participants was a student of the Institute of Sport, Tourism and Service of South Ural State University.
The participants of the tournament competed in three disciplines: "point fighting", "light contact" and "solo compositions". A student of the SUSU Institute of Sport, Tourism and Service Kirill Vorobiev became the best three times:
"Light contact" discipline (weight categories of 79 kg and 84 kg);
"Point fighting" discipline (weight category of 79 kg).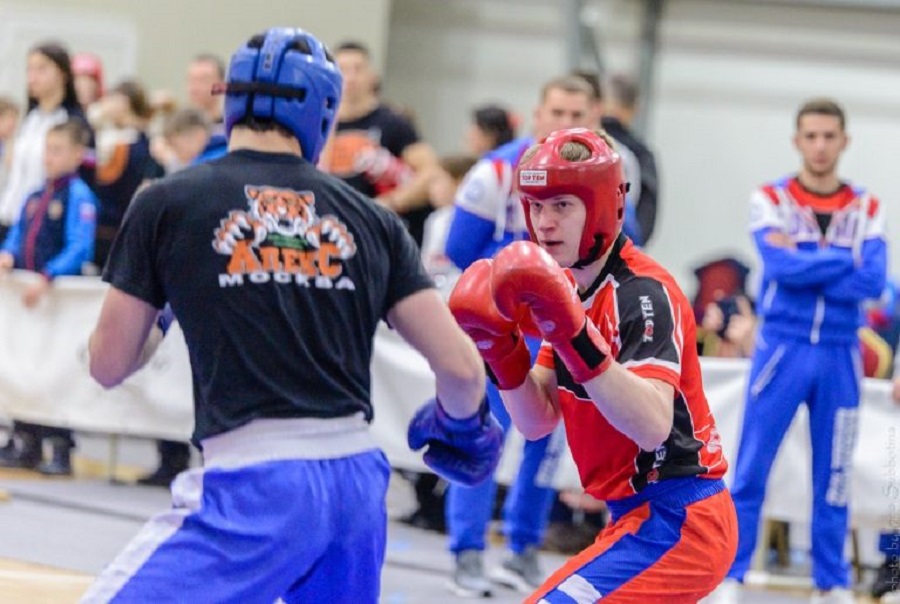 Before the kickboxing tournament, Kirill went through one stage of training camp, where he trained hard. According to the athlete, the participation in these competitions was very important for him, since the first start in a new year always shows the physical condition.
"I managed to win in three categories thanks to hard work in a gym and discipline in general. My opponents were of high level (from the Candidates Masters of Sports to World-Class Masters of Sports). I have already met one of them at the Russian Championship in the final. Then I lost to him by a split decision of the judges. This time I have been prepared and won masterfully," said the athlete.
The young man noted that he was pleased with the results at the competitions and was going to continue his pursuits. The next stage of the sports activities of Kirill Vorobiev is the Russian Student Championship in the city of Omsk in February.
Contact person:
Marina Kovyazina, 267-99-83