Students of South Ural State University have an excellent opportunity to gain professional experience abroad, studying under exchange programs. And some of them have decided to share their impressions about it.
The contests for grants of the Ministry of Education are announced annually from December to February and give students an opportunity to study abroad for free during one semester, and, quite often, receive a scholarship. To win the grant, you need to collect a package of required documents, have good academic record for previous semesters, have high level of English of no less than B1, and, if possible, to have articles, certificates for participating in conferences or extracurricular activities. Many SUSU students are already studying under exchange programs.
Anna Kolesnik, a student of the SUSU Institute of Linguistics and International Communications, is studying abroad at Pazmany Peter Catholic University, in Budapest.
"I am studying under Stipendium Hungaricum program. In order to win this grant, I collected a package of documents, including a letter of motivation, which played a really important role during the selection process. After submitting the documents, I was invited for an interview via Skype. It was not difficult in general, but I had been preparing thoroughly. And now, I'm here!

In Budapest, I'm studying in the program on English and American Studies. In my group there are Hungarians and students from other countries, for example, from Syria. I'm living in a student dormitory and communicate with students all over the world: from Egypt, Italy, Turkey, Indonesia, Syria, Taiwan, Japan. Everyone is really open and friendly, that is why we never get bored.

The language of the study is English. I find it easy to study here. Since I'm here only for one semester, I can choose subjects at my own discretion, which is really nice. Besides studying, there are a lot of things to do here: we constantly go for walks, have fun, and, of course, travel.

The studying process in Hungary is slightly different from the studying process at SUSU. There is more individual work and practically no control over doing homework or lectures writing. But the format itself is pretty similar: the same lectures and seminars.

I think one should definitely study under this program. It is a perfect opportunity to become independent, grow up, and, of course, find new friends from all around the world."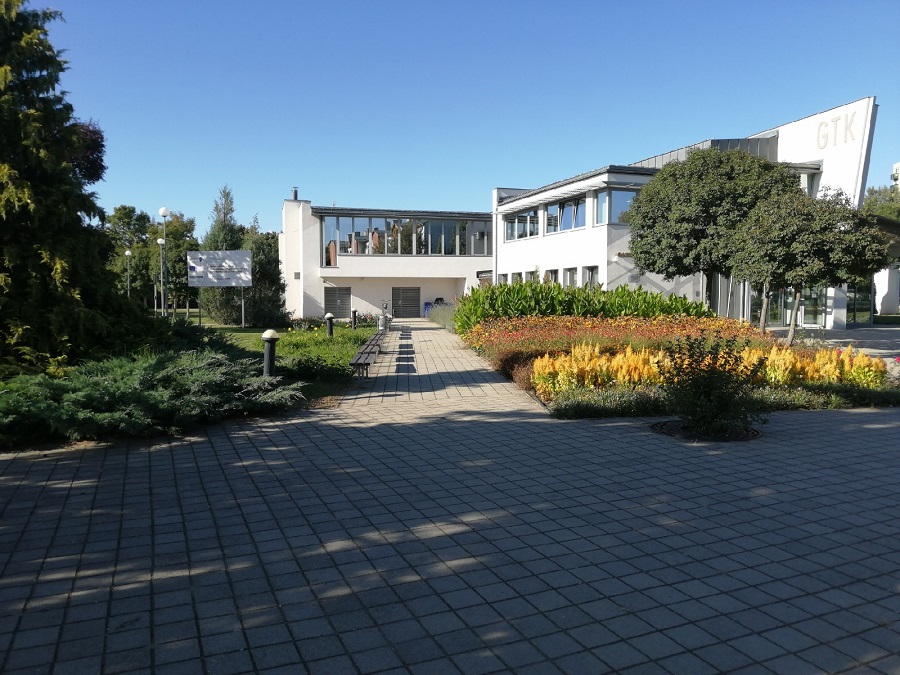 Anton Varganov and Кristina Oleinik, students of the SUSU Institute of Engineering and Technology, are studying in exchange program at the University of Debrecen in Hungary.
"We arrived at the University of Debrecen for 1 semester to study power engineering. Unlike SUSU, they put more emphasis on automation here, but this actually suits us.

We are studying with students from other countries: from Ghana, South Africa, Uganda, Croatia, Italy, China, India, and Pakistan, Brazil, and Argentina. We are studying in English, but we do not find it that hard, since the speciality is technical and most of the terms are borrowed. Besides studying we visit thermal baths (Hungarians like them very much), do sports and enjoy the food, which is very tasty here.

Here we have less lectures a day and a small number of compulsory subjects, but we have many elective ones. There are no classes lasting 1 hour and a half in our university. Any lecture lasts for 2 hours minimum (in fact for almost 3 or 4 hours) with short brakes of 5 minutes each hour. There are always two tests on each subject during a semester. If you pass them, you are, mostly, exempted from the exam.
Aleksandr Pashinin, a student of the SUSU School of Electronic Engineering and Computer Science, is studying under exchange program at Eötvös Loránd University.
"I won the Stipendium Hungaricum grant and now I am studying at Eötvös Loránd University. There are many international students from the Commonwealth of Independent States (CIS), countries of the Middle East, China and Europe (Germany, Italy, Sweden, etc.).

The language of the study is English. First, it was hard, but now I'm already used to it. Not that many people speak English outside the university. Those, who are over 60, sometimes speak a little Russian.

Overall, the studying process here differs from the studying process at SUSU. You can choose subjects here, even a group and a schedule. Since we arrived for 1 semester, we can choose subjects from any course. During the semester, certain points are awarded, summarized with points at the exam, and a general grade for a subject is set. Those, who study on a full-time basis should gain no less than 18 points for a semester, which is quite easy. The dialogue between the academic staff and students is well-established, you can ask any question via e-mail or in a special app. Homework checking is also made via e-mail, while teachers work personally with every student. A lot of practical classes are conducted and more applied knowledge, which can be used in modern conditions, is given.

Speaking about the conditions for students, there is plenty of space to relax on the territory of the university. There are special places, where you can heat up your food and have lunch. You do not study on Saturdays and can relax during autumn holidays. In our free time we like to travel. Sometimes we go sightseeing and drive to parks out of town. There is a well-organized public transport system in Budapest, a student pass for 3 months costs about 2,000 Russian roubles.

I would advise students, who wish to study under this program, to pay more attention to learning English. Some universities may also require to pass IELTS or TOEFL. You should better submit your documents in advance, since the number of applicants is growing bigger every year."
Elsa Akhmadullina is an exchange student of the SUSU Institute of Architecture and Construction taking her training at Bingöl University, Turkey.
"I'm studying in Turkey under Mevlana scholarship program, which is one of the main educational programs in Turkey. Currently, I live in a city of Bingöl and study at Bingöl University. This year, students from Russia, Malaysia and Ethiopia have joined me in this program.

The language of study is English. In general, it's not that difficult to study here, but if you speak Turkish, it's way easier since the Turkish language is everywhere. I speak a little Turkish, that's why it feels easier for me. But even if you don't speak this language, you won't face any problems as we constantly get help from student of the Faculty of Linguistics. Over the time of my stay here, I've begun to understand Turkish better and try speak Turkish more often.

Studies take up most of our time here. But besides that, we go on excursions and sightseeing in the city, different events are held for us, and we can enrol in sports sections and work in libraries. This ways we can learn more about the life of the local people. It is truly very interesting. There are many differences, you see and hear new things, you think a lot and compare things. Some things you understand and accept, others – you don't. I really like the way people treat each other here, the way they preserve their traditions and religion. But at the same time, they gradually implement new technologies.

I didn't notice any stark differences of studying in Bingöl from studying at SUSU. The language is different, and the format of holding classes along with the format of student-to-teacher communication are slightly different, too.

For exchange students, like me, the participation in such programs surely means experience, new knowledge, new feelings, and meeting interesting people. It's really very interesting and helpful. And if someone of the SUSU students considers the participation in such a program, then it should be a 100% "Yes". This is something that stays with you forever. And besides, things you experience personally cannot be compared to anything else. That's why if you get a chance, you should definitely take it."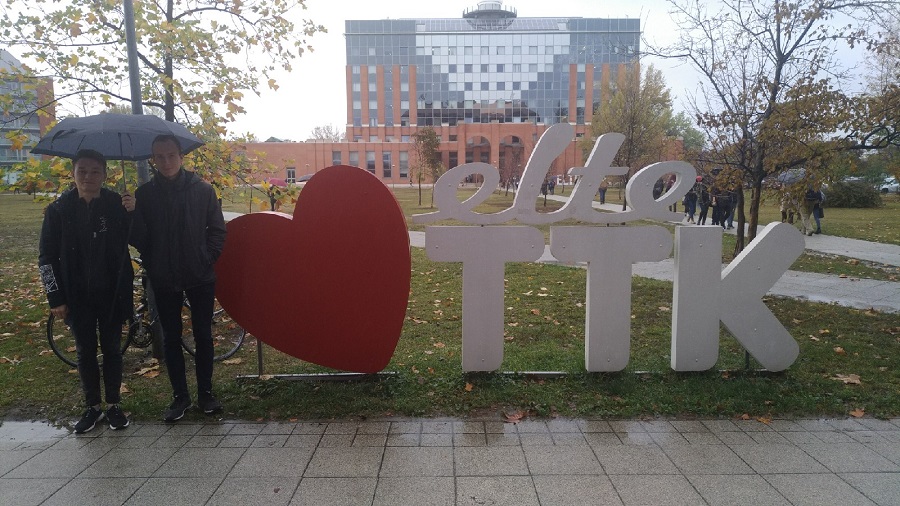 Olga Kim is an exchange student of the SUSU School of Economics and Management taking her training at University of Lodz, Poland.
"I'm studying in an exchange program in Marketing and Logistics in the city of Lodz. I live in a dormitory and share a room with a girl from France. The studies are held in English, and my English has already improved significantly. Besides the studies, we are provided with the opportunity to go workout in fitness halls, and participate in the university life, and trips to other cities and countries are also organized for us.

The benefit of this Polish university is that it helps us develop in different fields. Also, recently I've managed to visit a chemistry laboratory where I was lucky to perform various experiments.

I'd like to express my huge thanks to SUSU for this chance to study abroad and learn more about different cultures."
Aleksey Kulakov, a student of the SUSU Institute of Linguistics and International Communications taking his exchange training at Charles University in Prague.
"I'm taking training under a student exchange program in Area Studies. I chose to study five disciplines: 6 credits are awarded for each of them, and the total amount of the credits required equals 30. Two disciplines are related to Russia, two – to European Union, and one more – to the Central Asia. Since each students have their own selections of disciplines, there are no fixed student groups. Students are assigned to each discipline separately.

The training is held in English as students form all over the world study here. A significant number of students have come from the countries of the European Union, and also there are students from the USA, Canada, Latin America and the CIS. Moreover, the disciplines taught in English are available for the Czech students as well. Their work in the classes gives even more opportunities to compare different view points on the set problems.

I live in a dormitory in Větrník in Prague-6 District. Unlike the noisy city centre, it's serene and quiet here, and there are many residential houses and spacious streets between them. Nearby, there are shops; you will spend 1,000 to 2,000 Russian roubles a week on food, depending on how often you will cook in your dormitory. The dormitory itself is quite typical: everything is simple but sufficient for working at home. Rooms are intended for two people, and the toilet, shower room and kitchen are located in common areas on each floor. The road to the building of the Institute of Social Sciences of Charles University takes about 30 minutes by the Underground. A trip to the city centre takes approximately the same amount of time. For more convenience, it would be easier to buy a student transport pass: the maximum one for 3 months costs 360 Czech korunas (about 1,000 Russian roubles). For the starters, it will be quite enough to go study the city on your own, take walks along the central streets and the square. Old buildings and monuments at every turn are mixed with modern buildings. Once you've enjoyed appreciating the city architecture, you can go visit different museums and galleries, which you also find practically everywhere here.

The preparations for enrolling with such a program take time and effort. In my case, I filed the application for the participation in the program back in this year's February. To do that, I needed to collect a number of documents and translate them in English as well. Next, I sent my documents to the Russian Federation Ministry of Education in Moscow. The decision on my participation was made only in the end of June. After that, I needed to promptly prepare documents to apply for a visa to the Czech Republic and file my application with the Czech Republic Consulate in Ekaterinburg. I even had to translate some of the documents into the Czech language.

Still, if we put aside all the efforts needed to take part the exchange program, you will get compensation for them by the Czech Republic itself in the form of both knowledge and the impressions you will get at Charles University and in Prague."
For more information about the grants, please contact the SUSU Centre for International Education, Room 161 of the main university building.
272-32-22