South Ural State University, as a participant of Project 5-100, focuses on developing research studies, which integrate computer sciences and engineering, are related to actively implementing the Internet of Things into industry, and aim at meeting the global challenges jointly with leading companies of Big Urals. One of the university's long-time partners is Magnitogorsk Iron & Steel Works, who puts a bet on innovations and digitalization and is solving the tasks on switching to Industry 4.0 jointly with our university.
Digital Twins and Computer Vision Systems
Today, IT technologies enter all industrial spheres and demand their complete reconstruction. It is a must for a modern production to create its "digital twin", which allows to predict and evaluate results, and determine the optimal scenarios of development. To achieve that, enterprises are equipped with state-of-the-art sensors, which transmit information to a data cloud, and later, after this information is processed, recommendations are formed, and possible action scenarios are determined. Automated processing of requests of the Internet of Things, enhancing the scale of unique orders, and reducing the deadlines – all of it requires dramatic changes in the technology and process systems of enterprises. Magnitogorsk Iron & Steel Works, as one of the main industrial partners of South Ural State University, is searching for new solutions jointly with it.
"Starting from 2018, Magnitogorsk Iron & Steel Works jointly with SUSU have been fulfilling and elaborating a number of projects and technical assignments, which are directly related to the implementation of "smart technologies" into production, what is connected with the development of Industry 4.0. First, this is the development of a system for assessing the state of equipment and its influence on the quality of the plant-manufactured products through the use of smart wireless sensors and data analysis received by these sensors. The second project of Magnitogorsk Iron & Steel Works - SUSU under discussion is related to development of a computer vision system, which analyses the condition of the products being manufactured and, using the mechanisms of artificial neural networks reveals the possible defects. The university is developing a system, which would allow to automate the process of analysing the quality of the mill products using the technologies of "deep learning". Digital vision allows to reveal different defects of this type," shares the SUSU Vice-Rector for Research Aleksandr Diakonov.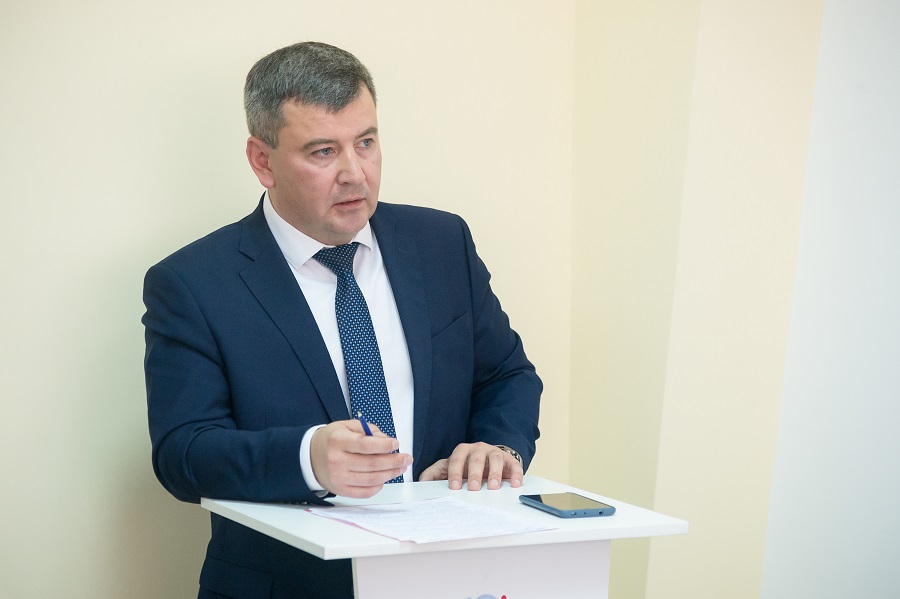 All the joint projects of Magnitogorsk Iron & Steel Works and SUSU have a cross-disciplinary base, involve the leading scientists of the School of Electronic Engineering and Computer Science, Institute of Engineering and Technology, as well as small innovative enterprises of SUSU: Uctech-Profi Educational Equipment Manufacturer, OOO NPP Politekh-Avtomatika, and Digital Industry Research and Education Centre.
Digital Enterprise Project and Training Engineers of the Future
The foundation for this ambitious idea was laid quite a while ago, back in the days when representatives of Magnitogorsk Iron & Steel Works and SUSU met at their venues and discussed their joint work. As a result if the negotiations, meetings, and research studies, a task on creating a digital enterprise was formed. It is essentially simple: to create digital models of workshops and process cycles of Magnitogorsk Iron & Steel Works. In plain words, it is a virtual plant with a recreated technological process. In minute details, it will show how the equipment is functioning, and in what state all the units are. Analysing the work of the enterprise gives a chance to take a look into the future and make predictions on when the equipment might fail, for instance.
"Magnitogorsk Iron & Steel Works has been working in this field for more than five years now. The approach on switching big enterprises to the so-called Industry 4.0 is gradually becoming a must for metallurgists wishing to ensure their competitiveness. Already in the short term, production is supposed to change very much, and that means that we also need to train new engineers in command of a whole complex of new knowledge and skills. Of course, we take into account the current demands of enterprises as well, but we also look ahead, so that we could train engineers of the future. SUSU students are provided with a possibility to participate in real projects of the company. By performing this work, they gain additional knowledge, skills and real practical experience. As a result, we release graduates of a whole new level of training, and the enterprise gets specialists and even teams ready to solve their tasks," comments Director of the SUSU School of Electronic Engineering and Computer Science Gleb Radchenko.
The industrial trends imply that in the nearest future those enterprises, which do not step up to the digital level, will never be able to ensure the required resource efficiency, prime cost, and scope of production, which are needed to leave the competitors far behind. In the context of global competition, Russian and foreign enterprises are in need of unique innovative solutions for complete fulfilment of their potentials. And we can say that today, only SUSU can offer that, as it closely collaborates not only with Magnitogorsk Iron & Steel Works, but also with the world's leader in manufacture of sensor systems of the Industry 4.0 enterprises, Emerson corporation; as well as with SMS Group. In this field our university acts as a significant competitor of the Western companies.