On September 12th and 13th, South Ural State University was visited by a professor from the University of Seville (Spain) and member of the SUSU International Research Council, Victorino Franco.
Victorino Franco is a professor in the Condensed Matter Physics Department of the University of Seville (Spain). In 2019, he was named Honored Lecturer of the IEEE Magnetics Society. Professor Franco has been invited to visit many research institutes in Europe, America, and Asia. Victorino Franco offered a lecture to South Ural State University lecturers and students entitled "Magnetocaloric Effect: From Energy Efficient Refrigeration to Fundamental Studies of Phase Transitions."
At South Ural State University, Victorino Franco had a meeting with SUSU Rector Aleksandr Shestakov, visited the Laboratory of Functional Materials, the Nanotechnology REC, the Laboratory of Experimental Mechanics and the Laboratory of Mechanics, Laser Processing, and Digital Technology. The guest was also taken on an excursion of the SUSU History Museum.
"SUSU is a wonderful university. Here I see the evolution from traditional laboratories to modern, international-level research centres with advanced equipment. As a member of the International Research Council, I am sure that partnership with international universities and researchers will allow SUSU to earn a high position in the rankings and within the academic community," said Victorino Franco, sharing his impressions.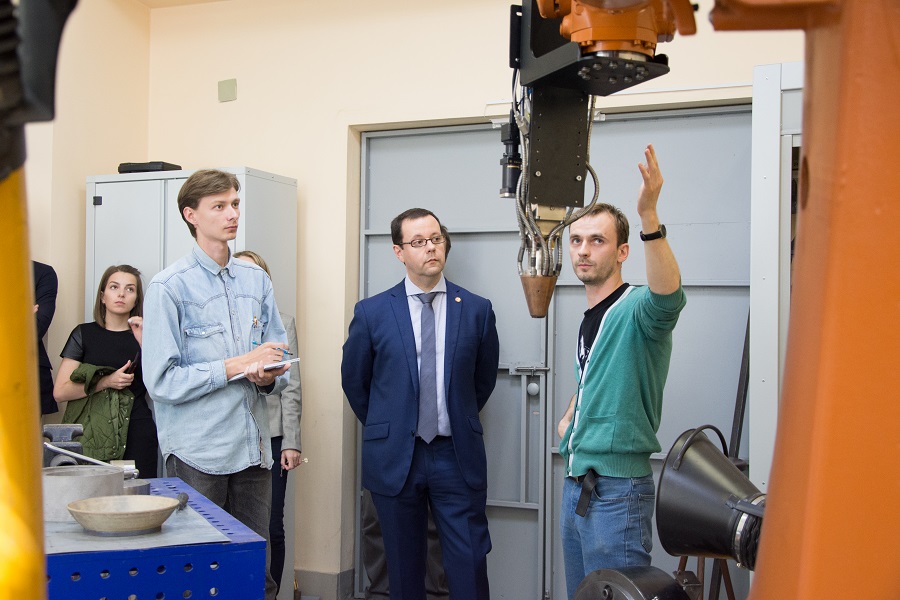 As a note, Professor Victorino Franco is not just a member of the International Research Council, but also a research advisor for the SUSU Laboratory of Functional Materials. As a result of his visit, the Spanish researcher discussed the strategic plans for the development of the laboratory and the future partnership between the two universities.
"Professor Franco's visit is important to strengthen our research relationships and expand our international partnership. Members of the SUSU International Research Council always try to gain a thorough insight of the university's development and provide professional advice. Their experience and understanding of research trends is very important for the development of the university," noted the Head of the SUSU International Office, Liudmila Lapina.
The creation of the International Research Council was one of the most important initiatives of the university in order to increase its competitiveness and improve its standings in international rankings. The Council includes leading researchers from around the world with rich experience in research and in fundamental and computer sciences, engineering, and medicine. The IRC aims to coordinate the university's work in academics and research in accordance with the best international practices as part of Project 5-100.