87 students from People's Republic of China who have completed SUSU's Russian Language Summer School started studying at South Ural State University. The period of advanced language learning lasted for one month, after which all the students successfully passed the exam and have been admitted to study highly-demanded majors in engineering, architecture and construction.
Russian Language Summer School is arranged by the Department of Russian as a Foreign Language at the Institute of Linguistics and International Communications for students from different countries, but is especially popular among students from China due to the constantly developing partnership of SUSU with Chinese higher education institutions. This year, the largest number of students came from Yellow River Conservancy Technical Institute, a long-standing partner of SUSU. Classes were held in the format of lectures and workshops as well as in a more informal atmosphere.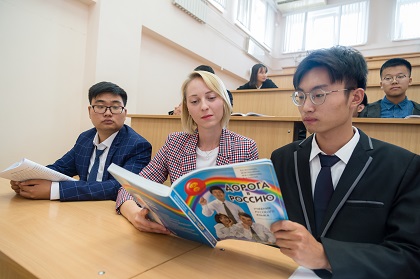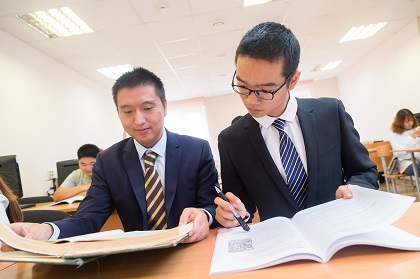 "There were 8 lecturers from the Department of Russian as a Foreign Language working with students in the frameworks of the Summer School. First of all, we intended to work through the skills of listening comprehension and speaking. Chinese and Russian languages are very different; as a rule, students coming from Chinese universities can read and write in Russian at a level high enough, but they experience certain difficulties with overcoming the language barrier. Many students who have completed the Summer School keep studying at SUSU together with Russian students, and for them Russian language becomes the language of access to the knowledge, so we try to get them engaged in the language environment due to the knowledge acquired not just in classrooms but also in museums and parks of the city of Chelyabinsk," explained Head of the Department of Russian as a Foreign Language, Elena Kharchenko.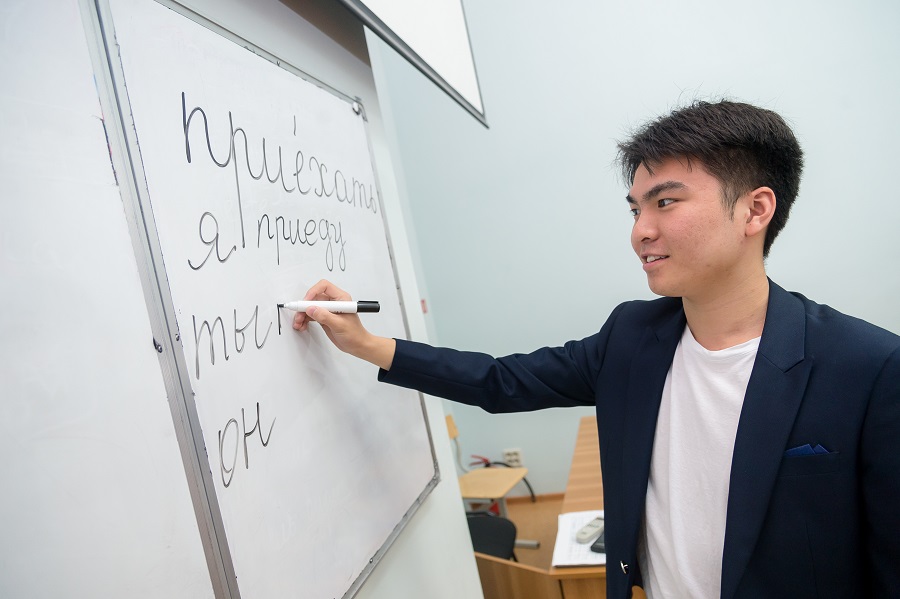 Upon completion of the Summer School, students passed a Russian language exam which included not just the traditional assignments and tests but also an interview which was held at the presence of representatives of SUSU's schools and institutes. 20 students got enrolled to in-demand specialties connected with mechanical engineering and electric power industry taught at the SUSU Institute of Engineering and Technology.
The major part of Summer School attendees has been admitted to the third year of study at the Institute of Architecture and Construction: here they will be studying for two years in accordance with the double degree programme being implemented between SUSU and the Yellow River Institute. Chinese students have been allocated to groups according to their level of Russian language knowledge, and now they are going to study together with Russian-speaking students on programmes connected with construction and including such majors as Industrial and Civil Construction; Water Supply and Disposal; Production of Building Materials, Items and Structures; Heat and Gas Supply and Microclimate of Buildings. 20 more students got enrolled to major in Design of Architectural Environment.
"Last year, there were about 50 students from China enrolled to out Institute, and the increasing number of students without a doubt is some positive dynamics which hopefully is going to persist. Of course, special methods of passing on information should be used when teaching international students; therefore, in the majority of cases, lecturers use various innovations, create special glossaries, videos or presentation in several languages. Our teaching staff has also prepared learning guidelines in the major of Construction so that it would be easier for students to learn terminology," noted Director of the SUSU Institute of Architecture and Construction, Dmitrii Ulrikh.
International students can continue learning Russian language during the academic year within various courses elaborated by specialists from the Department of Russian as a Foreign Language and the Pushkin Institute Research, Education and Coordination Centre at SUSU ILIC.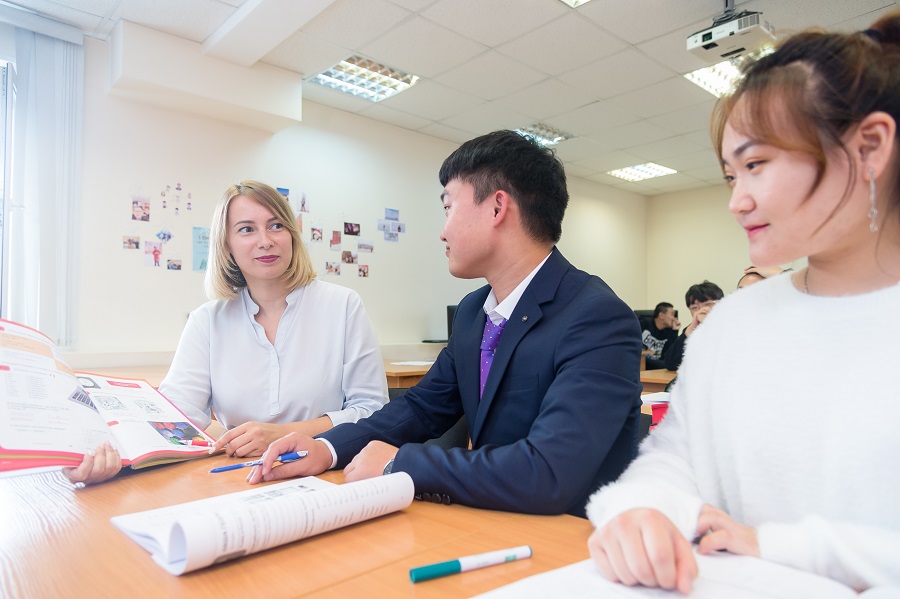 "Students from China are very hard-working; after classes many of them work independently with newly-learned information using dictionaries, and successfully master study programmes. Although sometimes, studying independently is not enough, and in this case they can also apply for supplementary Russian language courses. Also, students can pass an exam at the Testing Centre of SUSU ILIC to verify their level of Russian language knowledge, the results of which might come in handy, for example, when getting employed," said Associate Professor at the Department of Russian as a Foreign Language, Head of Pushkin Institute Research, Education and Coordination Centre, Iadviga Berezovskaia.
Let us note that international students can visit meetings of the SUSU Speaking Club. These meetings are arranged by the Sociocultural Adaptation Centre; all dialogues are held in Russian only. Employees and volunteers of the Sociocultural Adaptation Centre also watch so that guests of the Club would not switch to their native language or made serious mistakes. Meetings at the Speaking Club are held in small groups up to 10 people so that everyone could feel comfortable.