How can you make the right choice in forms of education so that your investments into education bore fruits? The appearance of many Internet platforms which make the education process more accessible and convenient is one of the most important trends in the evolution of modern education. The volume of the Russian market of academic services online, according to analysts' predictions, will only grow.
People with disabilities, who have family and business relationships, have the opportunity to receive quality education remotely. This form of education meets the requirements of modern life: reduced transport costs and expenses on organizing the entire system of full-time education - hence the growing interest in distance learning.
When obtaining an education through the Internet, you do not have to come to the university; your presence is only necessary for state examinations and diploma defence. There are none of the familiar sessions here; intermediate tests and final tests are given via the Internet at a convenient time. At the same time, enrolling in "distance learning" is no more difficult than enrolling in the Institute for the classical form of education, and there are no differences in the degree received. Is remote technology really the most flexible and convenient alternative for mastering one's chosen profession? What degrees can be obtained remotely? And what is the educational process like? Alexander Demin, Director of the SUSU Institute of Open and Distance Education, Candidate of Sciences (Economics) spoke about these issues to us.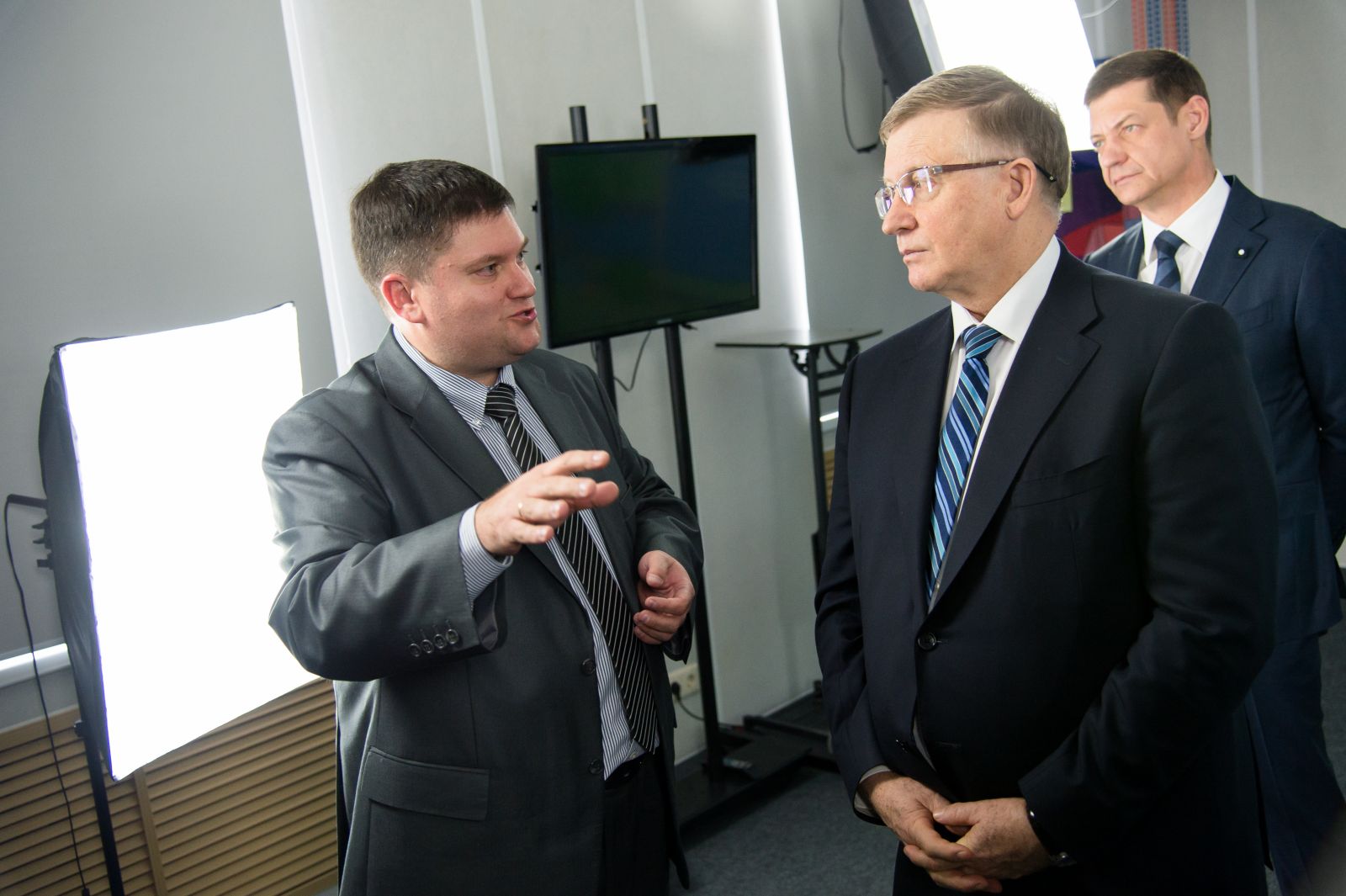 Unique Features of Distance Learning
Most of us are concerned about our career or finding a good job. Education plays an important role in these questions. But how can we find time to study? If you need new knowledge and a prestigious degree, distance learning through the SUSU Institute of Open and Distance Education is for you.
"Highly motivated people apply to our Institute. When a person has an urgent need to obtain an education, but for some subjective reasons s/he does not have the opportunity, we can give him/her a chance to master a new profession remotely," says Director of the SUSU IODE, Candidate of Sciences (Economics) Alexander Demin. "This is an opportunity to learn from the best lecturers at one of the strongest universities in the country. The educational process in our Institute is unique in that, unlike at other universities, we are one of the few who offer education in technical fields in a remote format. At our university, you can remotely obtain degrees not only in social and humanitarian fields, such as economy, management, or law, but also in five technical spheres".
Higher education can be obtained at the SUSU IODE in the most essential and popular fields.
Bachelor's Programmes
Economy
State and Municipal Administration
Law
Management
Education
Construction
Metallurgy
Power and Electrical Engineering
Design and Engineering Support of Machinery Production
Computer Science and Engineering
Master's Programmes
Economics
State and Municipal Management
Law
Who Is "at the Chalkboard"
One of the most important tasks of distance learning is to build the educational process in such a way that it is not just comfortable for students to gain knowledge, but also interesting. The teachers' mission is to present their discipline in such a way that the lecture and practical material helps to form the student's worldview and is useful.
"In many ways, the success of the educational platform and its popularity among students depends on the staff," says Alexander Demin. "Modern university teachers have to work in a completely new environment. The online format is very different from the familiar version with chalk at the blackboard. Teachers need to be able to adjust to online communication with students they don't see. All lecture material is recorded and posted on the portal, where they also post current tasks, tests, and all sorts of bits of knowledge. The success of distance learning depends on how teachers will explain their subjects, how easy it is for students to understand the lesson, and how interesting it is for them. If the person on the other side of the monitor begins to listen to the lecture and continues to listen to it for two minutes, that's a success. Special software makes it possible to record a sample and track which lectures were popular with the audience, and which were not. Teachers at our Institute have mastered the tools of distance learning. They strive to strike a balance between the originality of the tasks that are put before students, and the students' ability to perform them. We are focused not only on young people, but also on adults who have worked in a particular field, but have decided to learn an additional specialty and obtain education in a new capacity."
How Does the Educational Process Work?
Education at SUSU through the IODE occurs in the following manner.
For convenience, the IODE is introducing all the curricula into the university educational portal "Electronic SUSU". This helps students to return to the lesson material at any time and keep in touch with the teachers.
Students are enrolled into groups and given a class schedule and a password to access their "personal account", where lectures, notes, textbooks, quizzes, test materials, and weekly or semester-long tasks are posted. Each student is assigned a tutor who will help him/her and answer questions about the organization of the whole process. The students' presence at the university is only required when taking graduation examinations and defending their final papers. Some programmes provide for practical training at the university and its branches.
The portal has almost everything you need to study successfully: theoretical material, algorithms for solving problems, tips that can be used in case of difficulties, training tests, and reference materials. A student is able to personally "attend" the online lecture without leaving home, or watch a recording of the lecture later. Practical skills are mastered with the help of virtual training and simulators, which can model real situations.
To learn remotely, you only need the ability to use a browser, e-mail, and text editors and the desire to learn, because distance learning requires discipline and perseverance: no one will force you to study.
Who Applies
According to statistics, the majority of students consider IODE education as a second higher education, or when they already have secondary special education (vocational school). However, in recent years there has been a trend of growth among students who have graduated from school. Every year, the Institute receives about 500 people from different parts of the world: the most Eastern regions from which documents are submitted are Khabarovsk and Vladivostok, and the most Western territories are Cyprus and Germany. When one student is going to sleep, the other is still sleeping. About 2,500 students study at the same time across all five courses.
"We increasingly receive applications from soldiers who are sometimes far beyond Russia's borders," says Alexander Demin. "For them, the only option to get a civilian specialty is to study remotely. The State and Municipal Management programme is very popular among soldiers, so that in the future, after dismissal, they are able to find government service work. To date, such students have been those deployed in the Chebarkul division of the Chelyabinsk Region, and from Russian military units in Kazakhstan, Azerbaijan, Kyrgyzstan, and so on. The most curious thing is that higher education is sought not only by the head of the family – his wife and children can "sit at the desk" as well."
The category of students studying remotely also includes young mothers who have free time to learn an additional specialty while on maternity leave. In addition, distance education is in demand among graduates of rural schools as their first higher education.
"There are circumstances when people have to receive their education remotely. If we are speaking about the remote areas, these circumstances are financial. Not every family can afford to provide accommodation and meals for their students in another city for 4-6 years. Among our applicants are also young people and adults from different regions, where there is no opportunity to get a quality education locally. After completing the online programme, students must come to Chelyabinsk for state exams and to defend their degree. For many, South Ural State University is the closest and most convenient destination."
Another category of online students is people with disabilities. As long-term practice shows, after graduation, graduates of the IODE with health problems open private consultation services, advocacy, and build successful careers.
The university building meets all the standards and requirements for facilities designed to serve people with limited mobility, so that everyone can come to SUSU and easily get into the university building.
"Equal demands are made of all categories of students. No bias, no concessions are made. Open and distance education erases all borders", — said the Director of the Institute.
At a Convenient Time, Anyplace
The Golden Rule of the Institute of Open and Distance Education is "At a convenient time, anyplace". Through almost 20 years of work, IODE has gone through all stages of development and has used a variety of technologies: from case studies and recording courses on CDs to high-speed Internet, which opens up the possibility of online learning.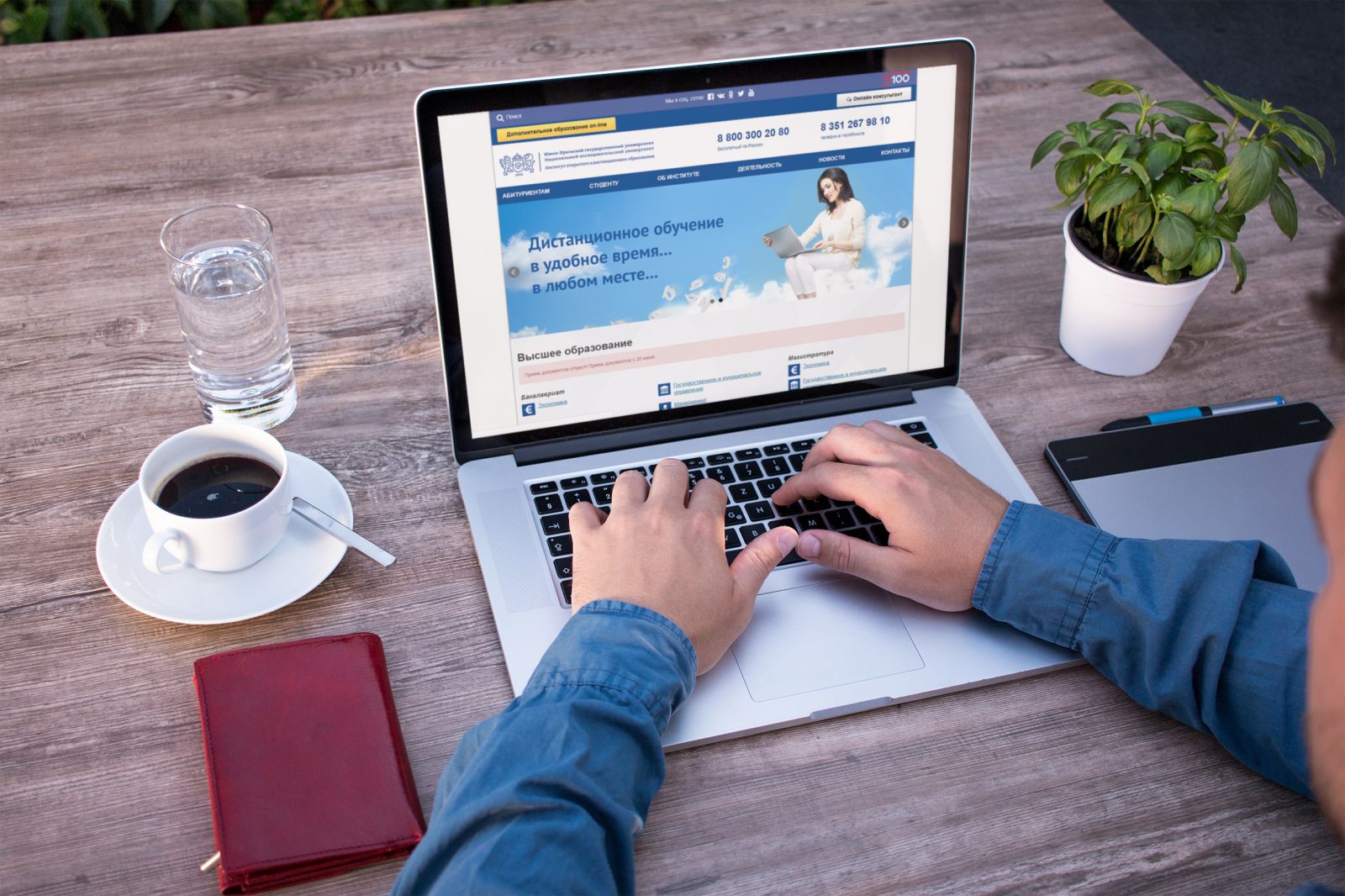 "It was not only important for us to keep up with the times, but also for our potential students," recalls Alexander Demin. "In the same year when the first video broadcasts of the presidential elections were offered and web cameras appeared, we felt the influx of students from small towns. In 2009-2012, optical fibre was installed in all of the schools throughout the region, and the Internet was brought to the most remote corners of the region. Today, if a student does not have Internet or a computer, s/he can come to listen to lectures and prepare for classes in our information resource centres, which have been opened in five towns of the Chelyabinsk Region (Asha, Ust-Katav, Satka, Ozersk, Kyshtym). The sites have the necessary technology and a library, where our staff can offer advice on various issues from applying to the university to preparing for classes and tests".
The academic process is built in such a way that after listening to lectures online, a student must perform tasks on the same material. A teacher can ask the student to express his/her opinion on this issue, to share impressions. Thus, the tasks on the education portal make students reason, think, and formulate their own thoughts.
"The talent of a teacher lies in the ability to guide a student so that s/he needs to express his/her point of view. Teachers who are just starting to work at the institute often come to me with the question 'How many lectures should I record for the portal on my subject?' The answer is always this: 'You need enough material to fully explain your subject'. For example, eight hours might be allotted to mastering the curriculum of a programme. But this does not mean that you need to have exactly that much — not an hour more, not an hour less. How can I fit, for example, "Cultural Studies" in eight hours. What's that? It's nothing! You must form the programme so that the students gain their own worldview, an idea of who wrote or created what and in what era. You build the course in such a way that it reveals the essence of your discipline, and so that what you teach the students is useful in the future. If it is sociology — relations between people, if political science — social and political processes. Philosophy, history — all of this can be useful both in the study of different sciences and disciplines, and in everyday life. Maybe our graduates will take into account some mistakes from the past and will not allow these mistakes in their professional work."
Blended Learning, the 2019-2020 Academic Year's Novelty
"We have introduced remote technology into the classrooms of traditional full-time education," says the Director of the Institute. "That is, a student can listen to the lectures online and come to a consultation with a teacher to figure out difficult, controversial, or problematic issues. With this approach, the need to write down the lecture material completely disappears. This year, we have implemented this technology in five disciplines of the social and humanitarian unit, and next year we plan to scale the experience up to the whole university. Such subjects as sociology, history, philosophy, cultural studies, Russian language, and standards of speech will be studied in a mixed format."
In addition, beginning in the coming academic year, a comprehensive scoring/rating system will be introduced to the IODE for students. This system will identify and mark the best students of the group, batch, course, and the best ones of the university, which plays an important role for the employers.
"To feel what it's like to be a student studying remotely, we recommend enrolling in any of the courses posted on the SUSU MOOC portal. You will see the principles of distance learning and the technologies used. With us, it is easy to keep up with the times – this is the motto of the Institute of Open and Distance Education."
Information:
The Institute of Open and Distance Education is a structural unit of South Ural State University and provides a range of educational, consulting, and technical services. Since 2008, the IODE has been using the "Electronic SUSU" online academic portal for the implementation of educational programs, courses, and individual disciplines. School and university students, specialists, and everyone else who wants to study in the courses of continuing education and advanced training can do so. All courses are conducted in an online environment and, depending on the requirements, can be entirely distance-based or combine elements of face-to-face and distance learning.