Today, 8 international scientific laboratories headed by the leading foreign scientists from the USA, Canada, Mexico, Great Britain, France, Slovakia, and India are successfully operating at South Ural State University.
At a meeting of the International Scientific Council held at the University in June 2019, the opening of 4 more laboratories was approved, one of which was the Laboratory of Digital Movement for breakthrough research in sports. The opening is planned for 2019 at the South Ural State University's Sports Science Research Centre. Professor Guillaume Lafayette from University of Paris-Sud XI, France, and Doctor of Sciences, Professor of University of Belgrade, Serbia, Milivoj Dopsaj were sought out for cooperation.
Director of the Research and Education Centre Vitaliy Epishev told us about his plans and the prospects of the new laboratory.
– What was the goal in opening a new international laboratory at SUSU?
– In professional sports, much attention is paid to improving athletic results in various ways. The most relevant fields of physical culture and sports that require further study are the issues of training athletes and increasing their strength, endurance, and speed, without resorting to the use of pharmacological supplements. The purpose of the new international laboratory is to complete research aimed at improving training with the help of digital motion control.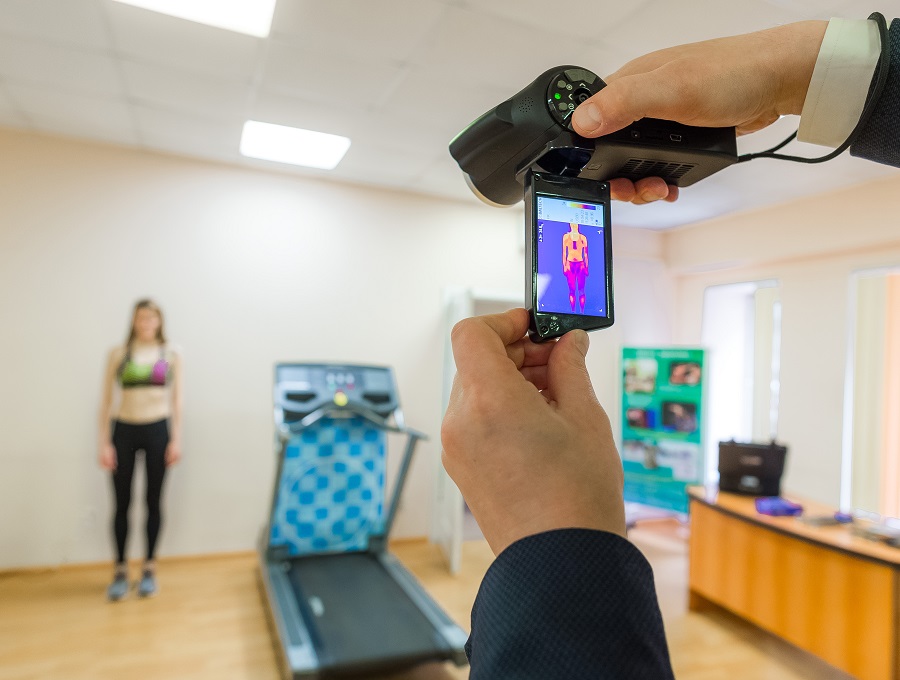 – How can digitalization be used in sports science?
– The process of digitalization, which began with economics, is gradually affecting other spheres. Digital technologies have penetrated into all spheres of life, including the professional training of athletes. Our task is to create a digital twin of an athlete to create a kinematic model to achieve high sports results. To do this, we plan to create a database of kinematic parameters and a mathematical model based on a multi-level neural network, which is widely used in advanced research in sports and medicine.
– What equipment will help to achieve such significant results?
– The advanced equipment that we will use within the framework of this project will allow us to create a digital 3D model of the ideal technique of athletes, which will later help adjust their movements to achieve better results. In July 2019 we will buy an Xsens suit – this is an inertial motion capture system, which was previously used mainly in the creation of movies, games, and animated films using computer 3D graphics. We will also buy a MyotonPRo, which is a device for the digital palpation of muscles and tendons. In addition, the laboratory will use the existing unique evaluation and diagnostic equipment of the SUSU Sports Science Centre.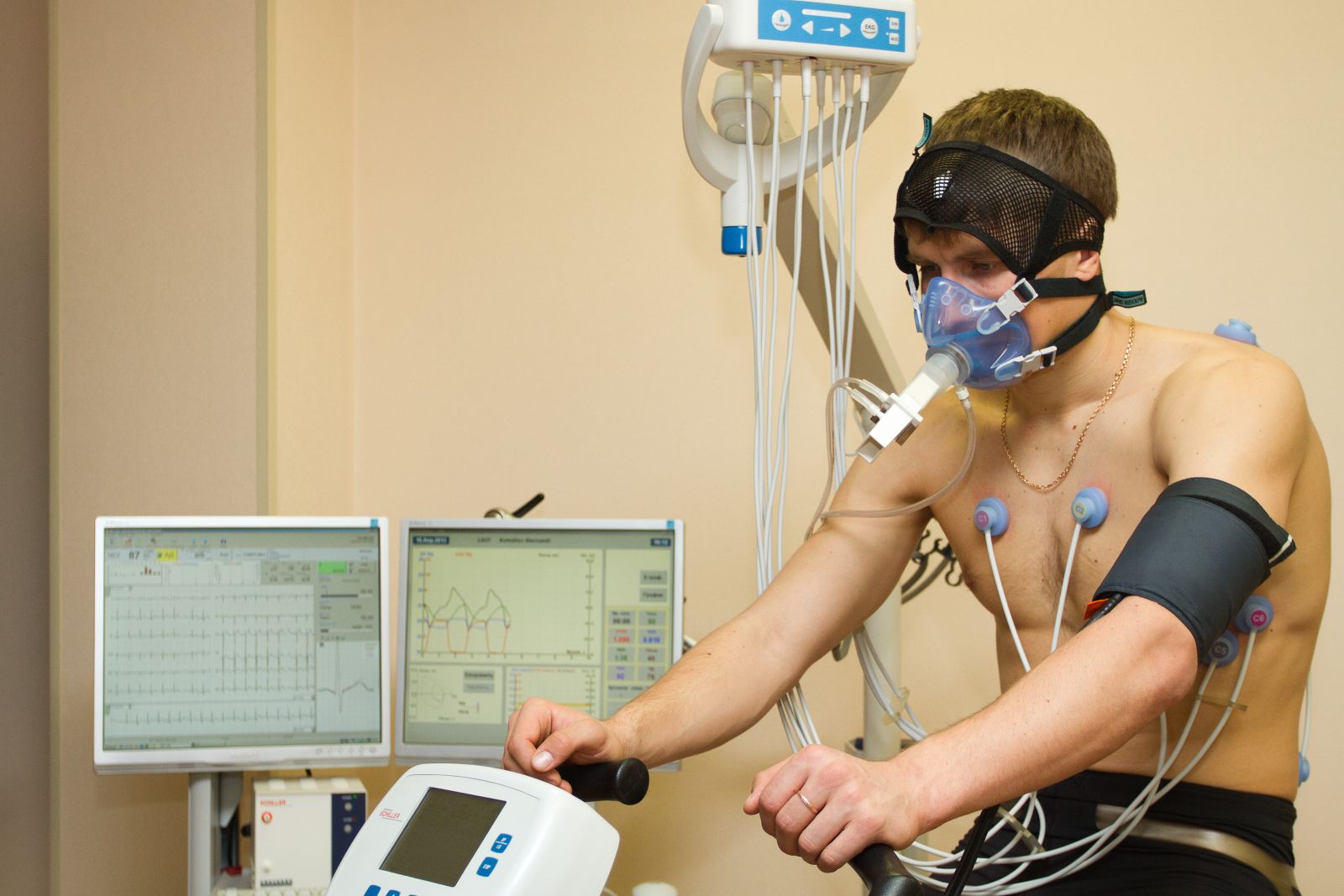 Photo: Ergospirometry
– How relevant are the studies planned at the Laboratory of Digital Movement?
– The research that we will be conducting will create techniques for determining individual optimal parameters of human movement and for the development of individual training and rehabilitation programs. New exercise methods will be able to change rehabilitation, increase its efficiency. At the same time, individual research is extremely expensive. We propose the creation of a mathematical model, which in the future will create a hardware and software system that will significantly reduce costs.
– Who is on the international team of the new laboratory?
– Sports science is becoming more like a scientific discipline involving specialists from a variety of scientific fields. Professor, Doctor of Sciences Guillaume Lafayette from University of Paris-Sud XI, France – a world expert in sports and biomechanics, as well as Doctor of Sciences and Professor of University of Belgrade, Serbia, Milivoj Dopsaj, who trains elite athletes and supervises the training of highly-qualified scientific personnel, have been brought in as lead researchers for the SUSU International Laboratory of Digital Movement. In addition, this interdisciplinary project will involve employees and students of SUSU – representatives of the sports, engineering, and economic fields of the university.
– Please tell us about the plans and prospects for the SUSU Laboratory of Digital Movement.
– We plan to create our own device, which will allow us to quickly choose the optimum program for each athlete. In the future, we plan on creating a digital kinematic model for the diagnosis and subsequent rehabilitation of diseases of the spine and joints and prevention of sports injuries. We are sure that our developments will help bring the Chelyabinsk Region to a leading position in various sports. And, of course, the work of the international laboratory will help increase publication activity and increase recognition of the university at the global level.