Our university's School of Medical Biology trains specialists who are in demand in Russia and abroad.
Pharmaceutical and food industry biotechnologies together with medicine are the global trends in scientific development, that is why these fields of training are promising, and students graduating from these programmes become among the most in-demand specialists in labour market.
Today the departments of the SUSU School of Medical Biology are training experts with competences in medical biology, psychology, and nutriceutical fields. Thanks to the longstanding fruitful partnership with the leading research centres from around the world, we have created the conditions providing an opportunity to fulfil most ambitious scientific projects in clinical psychology and biotechnology.
An indisputable advantage of studying in the School of Medical Biology is that students are involved in the project-based learning, what allows them already during their student years to form their practical skills, participate in interdisciplinary scientific developments, use both the multiple laboratories of our university and the facilities of the potential employers.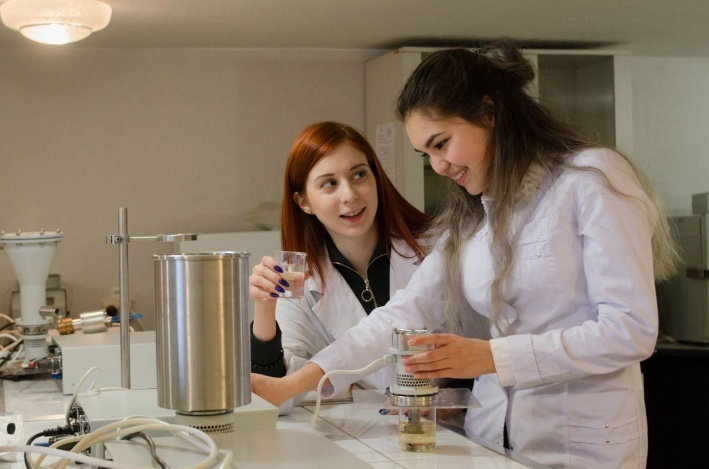 Profession: Biotechnologist
The scientific and project activity of the Department of Food Technology and Biotechnology deals with the field of the synthesis of bioactive substances and development of the systems of delivery of these components to relevant parts of human body. Among others the priority is given to the field related to producing and using the components with antioxidant and antistress activity.
At the Synthesis and Analysis of Food Ingredients international laboratory, jointly with foreign scientists, an innovative field being actively developed in the whole world has been launched — studying the processes of encapsulation of bioactive components and integrating of nanoencapsulated compositions into food systems.
Since their first years of studying students not only learn the specifics of their future profession, but also broaden their knowledge and skills by communicating with the leading scientists, participating in research-and-development work of the international laboratories, and attending the elite training courses in the School of Medical Biology.
Under the guidance by the Head of the Department of Food Technology and Biotechnology, Doctor of Sciences (Engineering), Professor Irina Potoroko the project-based approach is being currently used to train students in the field of Developing the Efficient Technologies of Grain Disinfection. Jointly with industrial partners, applied research studies in agrobiotechnologies are being conducted with the focus on the specifics of sprouting, disinfection, and advanced processing of wheat grains and grains of other crops.
The majority of the scientific projects are being fulfilled with support form industrial enterprises of the Chelyabinsk Region. Among the School's industrial partners are the leading agricultural holdings and retail companies: Niagara, Chebarkulskaya Ptitsa, Soyuz Pischeprom, Pervy Khlebokombinat, Ariant agricultural company, Ashan trading network, Prospekt, Metro, Spar, and many others.
Brain Gain
The academic programmes of the School of Medical Biology are popular not only with Russian students. More and more international enrolees apply to SUSU to obtain higher education in food technology and biotechnology.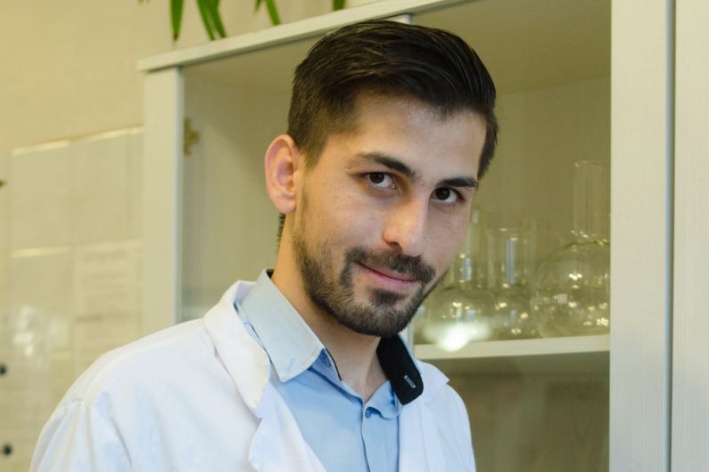 A student from Iraq Al-Jumailee Dalaf Abdullah Dalaf shares on why he chose this programme:
"At SUSU I am mastering the profession of a biotechnologist, and it's very interesting as our teachers are very serious about their work, and their high qualifications make the disciplines very easy to understand. I have many friends here. After I complete my Master's studies, I'm planning on enrolling in the postgraduate programme of South Ural State University."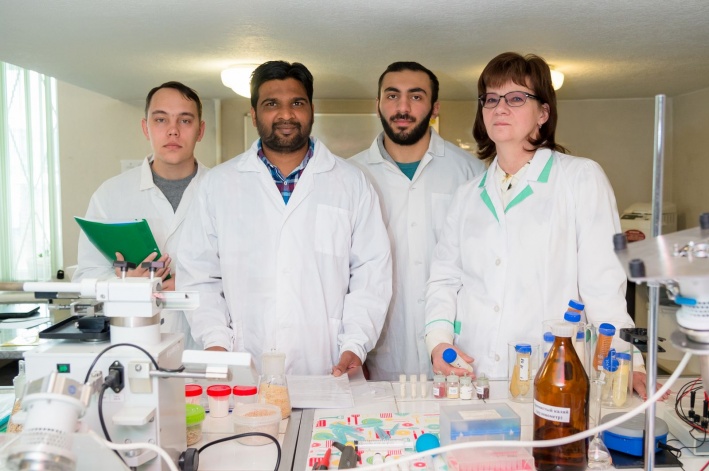 Project-based learning in the School of Medical Biology is being refined as part of the project on Development of the Efficient Technologies of Grain Disinfection. Starting from January of 2019 a young scientist from India Bagale Uday Dasharath is working on his research at SUSU. At the Synthesis and Analysis of Food Ingredients international laboratory this young scientist is studying the field of encapsulation of bioactive components for food industry. Bagale Uday Dasharath speaks about his research interests:
"Currently I'm working on developing of polymers and emulsions for different types of coatings. The effect of encapsulation in a substance is possible due to intensification of the ultrasonic exposure processes (cavitational effects of ultrasound). The main objective of my research here at the laboratory of South Ural State University is to develop new approaches to manufacturing of food products of directed action. We're working on creating a nanoemulsion-based film, made of biodegradable material, engineered for delivering substances through the encapsulated coating."
Profession: Clinical Psychologist
For almost 20 years now, clinical psychologists, being in demand in the systems of public health, education and law enforcement, are being trained at the Department of Clinical Psychology headed by the chief non-staff medical psychologist of the Russian Federation Ministry of Health for the Ural Federal District, PhD, and Candidate of Sciences (Medicine) Mikhail Berebin. The Department's key academics are the experienced teachers holding degrees in Medical Psychology, and its young staff members are in command of the most up-to-date world practices in clinical psychology. Students undergo practical training in hospitals, children institutions, and at SUSU's Medical and Psychological Clinic Research and Education Centre.
Much time spent on practical training makes students competitive in the labour market. The Department's graduates work in mental health clinics, narcological clinics, children hospitals, somatic and other hospitals, early treatment centres and polyclinics; they work in governmental and municipal educational institutions, honourably serve as psychologists in law enforcement agencies, actively interact with medical non-governmental foundations and organisations, and work in many other fields. The best students and postgraduates participate in all-Russian and international student forums on a regular basis and win prizes there. The policy of a SMART-university, that is open to the East and the West, has resulted that among the students are the citizens of Kazakhstan, Mongolia and Tajikistan.
The main line of the international collaboration of the Department of Clinical Psychology is related to Slavic countries, first and foremost it is the Republic of Bulgaria. The Department's graduates, upon completion of their studies, are provided with an opportunity to obtain a European standard of professional qualification, which is recognized in all countries being members of the European Federation of Psychologists' Associations. The education offered by the Department of Clinical Psychology opens a wide range of opportunities for the graduates in terms of practical and research activity, gives a chance to work in our country and abroad.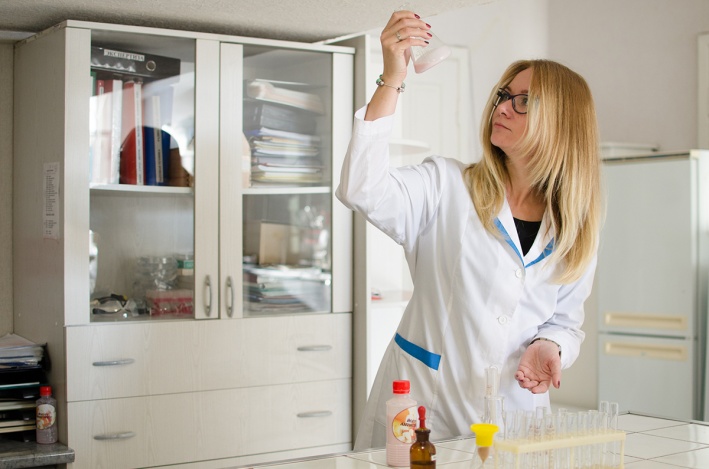 Research Centres and Laboratories Study Stresses and "Smart" Food
The SUSU School of Medical Biology also means international research centres and laboratories with modern infrastructure: Biomedical Technologies; Molecular Genetic Studies of Human Health and Development; as well as Health Nutrition Products and Industrial Technologies. These allow to fulfil important international scientific projects on solving the global problems of humanity: studying the mechanisms of stress, as well as creating food for healthy diet.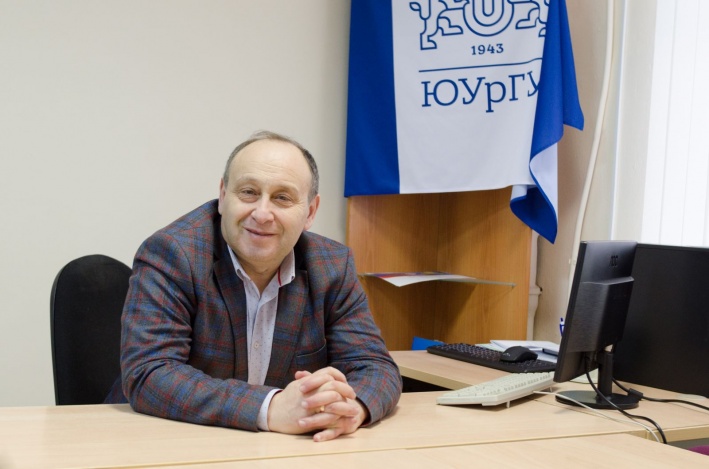 "The School of Medical Biology is unique namely thanks to its interdisciplinary character. Studying in our School you can obtaic basic education in biotechnology and medical-and-biological issues in the field of clinical psychology," explains Director of the SUSU School of Medical Biology, Doctor of Sciences (Biology), Professor Vadim Tseilikman.
Higher education being offered by the SUSU School of Medical Biology includes Bachelor's, Specialist, Master's and postgraduate programmes. Double Degree programmes are being fulfilled for Bachelor's and Master's jointly with universities in the USA, China, Bulgaria, India, Australia, France, Slovakia, and many other countries.
The high level of their professional knowledge and research-and-development skills allow the graduates of the SUSU School of Medical Biology to successfully compete for jobs in the labour markets in Russia and abroad.