African Culture Day is to take place at South Ural State University on April 26.This holiday, organised by SUSU students from African countries, is to be held at the Activity Hall for the second time.
SUSU actively develops cooperation with African countries. Presently, there are more than 30 students studying at SUSU and representing 11 African countries: Guinea, Angola, Cameroon, Congo, Cote d'Ivoire, Gabon, Equatorial Guinea, Nigeria, Zambia, Zimbabwe and Botswana. Students from these countries will present their culture and perform national songs and dances.
The event will be opened by a welcoming speech from the Rector of SUSU, Aleksandr Shestakov. Then students will present a short video presentation about specificities of African culture. Let us note that according to a well-established tradition, the university invites representatives of Embassies and Consulates of African countries to take part in the event.
African students prepared a vivid performance programme. They will sing national songs, perform dances and cite poems in colorful national garments, perform with a theatre play based on a folk tale, and take part in intellectual games. Special attention will be paid to contemporary culture: on the main stage of SUSU, young people will rap in their national language and perform dynamic dances, popular not only in Africa, but all around the world.
Finale of the contest called "Mister and Miss Africa" is to be held within the African Culture Day. Young men and women will show their talents through artistic performances after which the winners will be determined.
As a conclusion of the event, a new President of SUSU's Association of African Students, which is an essential part of the South Ural Association of International Students, is to be elected.
Time and venue: April 26 at 14:00, SUSU's Activity Hall (76 Lenin prospect).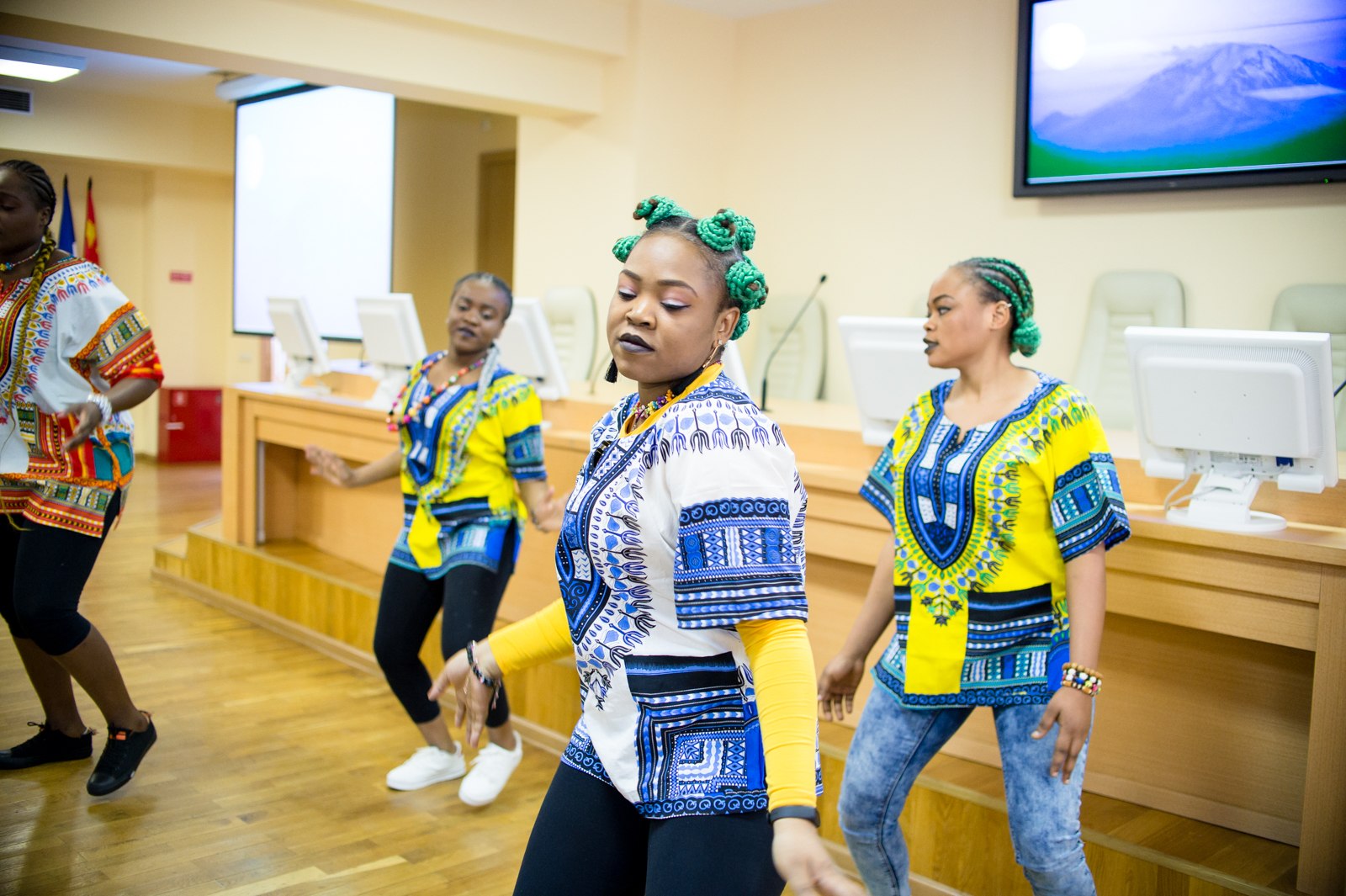 Event date:
Friday, 26 April, 2019 - 14:00