Day of Arab Culture was held at South Ural State University. Representatives of ten countries introduced the audience to the history and traditions of the Arab world and gave colourful performances.
Day of Arab Culture is one of the unique events at SUSU which aims to strengthen international collaboration among the representatives of different countries. Rector Aleksandr Shestakov told us that next year the university will be able to accept even more international students.
"Today there are more than two thousand international students from 52 countries at South Ural State University. The number of students from China and Arab countries is increasing. After SUSU builds its new dormitory for 1500 beds in 2020, our ability to accept international students will increase significantly. This is an important field of development for the university, and we are planning on continuing this work."
SUSU's collaboration with Arab countries is developing dynamically. Right now, students from Libya, Palestine, Iraq, Jordan, Syria, Morocco, Yemen, Algeria, Egypt, and Sudan are studying at our university. Much attention is paid not only to the education of international students, but also to their extracurricular activities – they have every opportunity here to develop their creative, sports, and organizational skills. In particular, Day of Arab Culture is held by the students themselves with support from the SUSU International Office and the South Ural Association of International Students.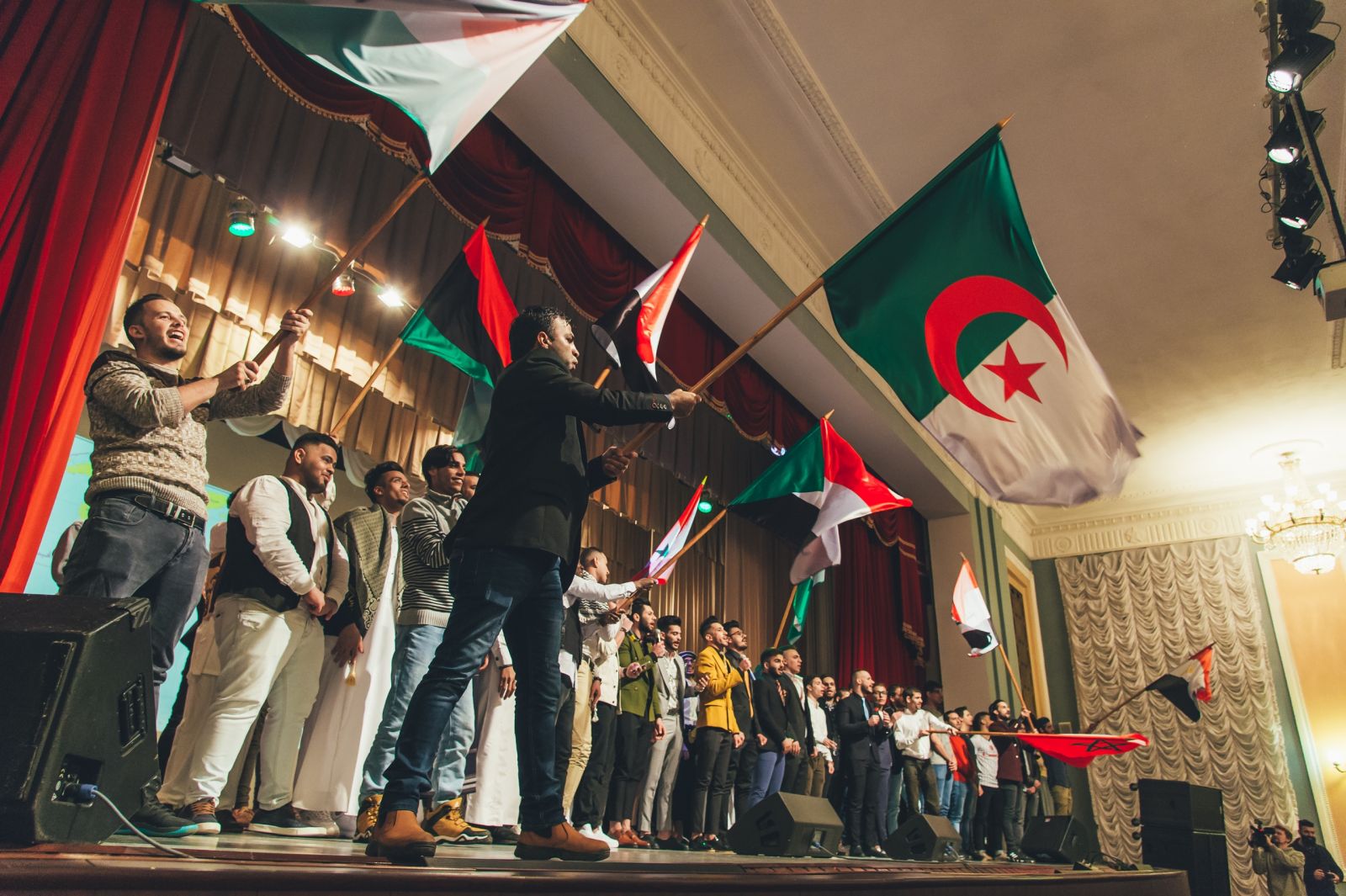 "166 students from Arab countries are studying in the main academic programs at SUSU and 150 at the Faculty of Pre-University Education. We involve them in all of the events that are held by the Association of International Students. I want to note that our international students are very smart, athletic, and talented, and they improve their skills through these kinds of events," noted the SUSU Vice-Rector for International Relations Olga Yaroshenko.
On the stage of the Activity Hall, the Arab students gave presentations about their countries and spoke about the main historical events, sights, their culture, and their traditions. Then they performed national dances and songs. The representatives of different countries sang along and applauded each performer loudly, demonstrating the unity of the Arab world.
"I came from Jordan, but today I sang a song about Palestine, because this country is also home to me. I want to thank SUSU for giving us the chance to show our traditions and talk about ourselves a little. I like living and studying here, it's very interesting at SUSU, and the people around are always open and kind," shared Ram Alside.
This is the fourth time that SUSU has held the Day of Arab Culture. This event was first organized in 2016 and has already become a good tradition of the university. Such events allow Russian students, teachers, and staff to learn about the unique features of different countries around the world, immerse themselves in their culture, and meet new people.