The festival of student creativity at South Ural State University, Spring at SUSU 2019, has ended.
Every year, hundreds of students demonstrate their creativity in various fields. This year, the students showed their talents at two venues: in the SUSU Activity Hall and at the Mannequin Theatre Studio.
The festival lasted five days. The qualifying rounds were held on March 11th and 12th, where students performed in four genres: theatre, music, dancing, and "original" genre. This festival was of great interest to everyone: students of all years of study took part in it.
The competition round was held March 13th through 15th, where the students who passed the qualifying rounds fought for the top places.
Traditionally, the most popular genres were singing and choreography. With each year, the literary genre and the art of declamation gain more popularity, especially the Ascending Parnassus contest, which celebrated its 20th anniversary this year. On March 14th, 11 young poets showed their talents by presenting three poems that they wrote themselves. The participants of the competition were students from various specialties. But all of them were united by their desire to deliver their emotions and experiences to the audience.
After long deliberation, the jury, which included a poet and soloist from the cover group Premier, SUSU graduate Roman Yapshin, and a poet, author of two books and SUSU graduate Yulia Vinnikova, delivered their verdict.
Grand Prix – Sergey Polyanskiy;
2nd place – Nikita Shamoev;
3rd place – Kristina Chernysheva.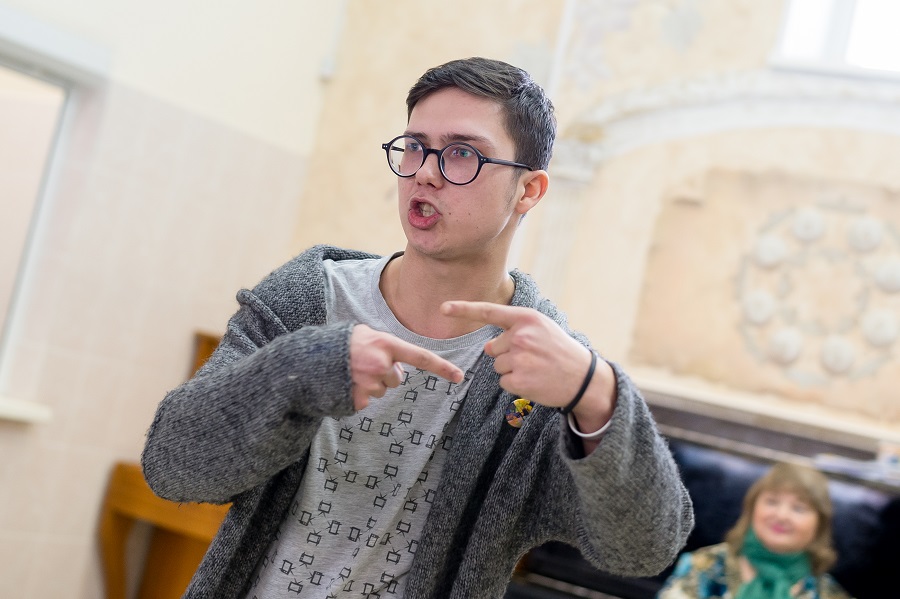 Student of the Miass Branch of SUSU Sergey Polyanskiy participated for the third time in the Ascending Parnassus contest, and took the 1st place for the second year in a row.
"Today I recited three poems, one of which I wrote in just one day thanks to a steady stream of thoughts, and the other two I've been writing for a long time - around a year and a half. As Pablo Picasso said, art is theft. You have to take and rework that which already exists. There are no new topics, but there are new forms, which you can create and try to express. All of the students were great; the best is still ahead. I wish them to feel confident and to amaze the audience with their works!"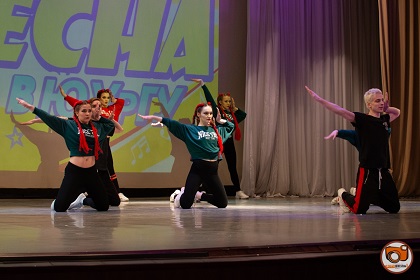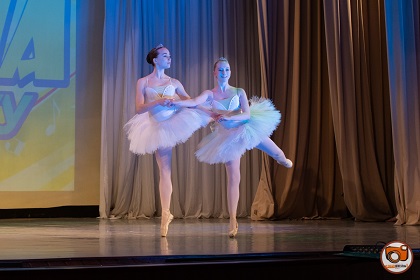 Some of the prize-winners of the dancing genre also shared their feelings. One of them was a first-year student of the Automobile and Tractor Faculty of the Institute of Engineering and Technology Varvara Korol. Having participated with her friend, Anfisa Kashirina, the girls took the second place in the freestyle genre.
"I have been dancing since I was four years old. Over this time, I've tried dancing various styles, have danced in different teams, but I always had, have, and will have love for dance. I decided to participate in the contest because all contests give us emotions and the opportunity to test your strengths and demonstrate your creativity to people. My friend Anfisa and I put together our choreography. This was our first experience in doing so, but I think we did quite well. Participating in this contest was an interesting experience. After each performance, I was overwhelmed with emotions. After all, dancing is what I really love. I am very happy about my second place, but we will try hard, develop, and achieve first place!"
Over the 3 days, a big number of participants showed their best performances and were awarded diplomas.