Studentship is one of the most eventful periods in each person's life. South Ural State University provides students with multiple opportunities for self-fulfilment and development of leader's qualities. Extracurricular activity of SUSU students closely related with development of soft skills, which include the ability to be a leader and work in a team, be communicative, master the art of time management, and many other things. Students can learn all of this at SUSU!
Becoming a Leader is Easy with SUSU!
Leader is a person who can set goals and achieve them. It is a person who knows how to be the first and lead a team. In order to give SUSU students a chance to develop leader's skills, the Young Leader School has been operating at the university for more than 10 years.
Participants of the Young Leader School attend lectures where they are taught communicability, the art of public speaking, skills of partner communication, and the ability to efficiently work in a team. Also, students elaborate projects and complete specific tasks for their implementation. Many projects by participants of the Young Leader School turned into independent organisations of the university. For example, this is how the university's Club of Funny and Inventive People (KVN), Music Committee, SUSU's Volunteer Centre, the Association of International Students, etc. have been established.
International University
Without a doubt, SUSU can be called an international university: it has more than 32 000 students, 2 000 of whom are international students. The variety of cultures and nationalities makes extracurricular activity to be even more eventful and unforgettable. There are special organisations that have been established at SUSU in order to provide assistance in adaptation of international students: the Sociocultural Adaptation Centre and the Association of International Students. These organisations help establishing friendly and respectful interrelations between representatives of different cultures. Russian students get actively involved into the process of organising such national holidays as Chinese Spring Festival, Days of Arab, African and Eurasian Cultures, Nowruz, etc.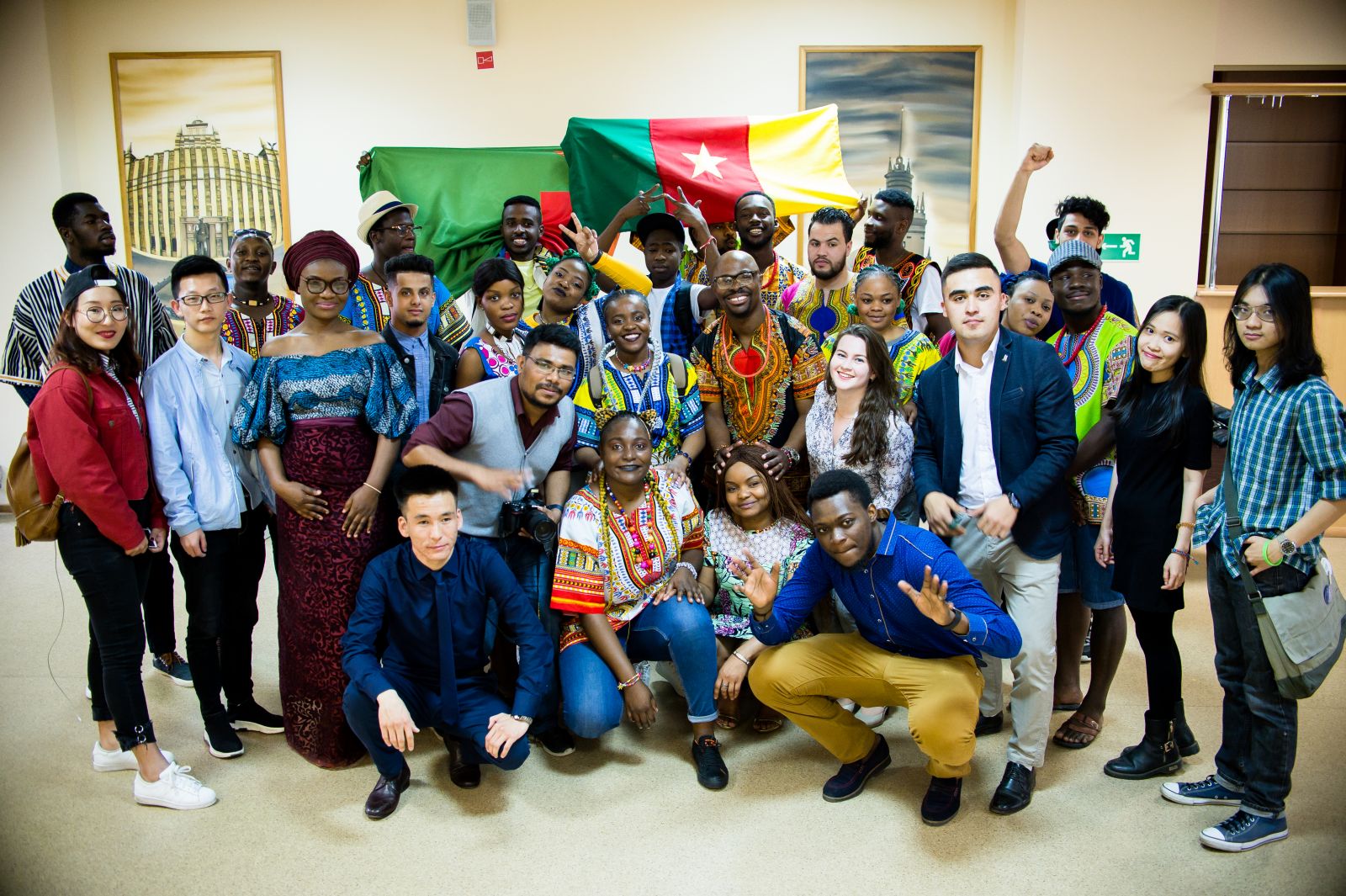 Science is Interesting!
SUSU students understand that science is an interesting and perspective activity, development in which uncovers multiple opportunities for self-fulfilment and for a successful career! Each student at South Ural State University has the possibility to pursue science and achieve serious results. The Council of Young Scientists helps students with that. The mission of the public organisation is to enhance the prestige of research activity and ensure professional growth of SUSU's young scientists.
Moreover, students and postgraduates who have their own inventions and projects can present them in an intellectual contest called "Scientific Fights of Young Researchers". The specificity of the event is in its format: young scientists have to describe their research and its results within 10 minutes in a simple and interesting form, and also be able to answer tricky questions of the audience. The contest favours for popularization of science and tests the ability of young innovators to make their ideas understandable for people around them.
For several years, SUSU has been successfully implementing a programme of the Foundation for Support and Development of Small Enterprises of the Science-and-Engineering Sphere called START. This programme is targeted at establishment of new and support of already-existing small innovative enterprises, aspiring to elaborate and develop manufacture of new goods, products, technology or services using results of one's own R&D and engineering works which are carried out at the initial stage and have a significant potential for commercialization.
For a successful professional activity, it is important to know how to create one's own projects and bring them to reality. South Ural State University assists students in this activity.
SUSU students make names for themselves and their projects at grant contests, due to which they obtain financial support for implementation of projects. For example, last year SUSU obtained 6 million roubles for implementation of such projects of Rusmolodezh as The House of Volunteer 2020 Resource Centre, Scientific Fights and an interregional contest called "Camp Counsellor of the Year". Moreover, students of SUSU became winners of the regional contest called "Student Initiative": they are authors of 21 projects accounted for a total of 750 thousand roubles.
Organising Global-Scale Events
A lot of attention at SUSU is focused on volunteering. Students of the university act as volunteers when organising various events, from university level to the international one. SUSU students acted as volunteers during the Russia-Kazakhstan Interregional Cooperation Forum, Saint-Petersburg International Economic Forum, FIFA World Cup and a number of other large-scale events. In 2018, The House of Volunteer 2020 Resource Centre for training volunteers for the SCO and BRICS summits was opened at the territory of SUSU campus.
A Dignified Citizen of the Modern Society
Patriotic education is also very important for SUSU. Every year, hundreds of young men and women studying at SUSU take part in the Victory Waltz, held as a tribute to heroism of Soviet's people during the Great Patriotic War. Attendees of the faculty of Military Education take part in ceremonious formation of military units of the Chelyabinsk military post on May 9 on the main square of Chelyabinsk. Students and employees of SUSU form a major part of the Immortal Regiment column.
Students can join the Poisk Scouting Forces and make a contribution to studying the history of the Great Patriotic War. Every year, members of the Scouting Forces make field trips in order to take part in excavations on military combat sites. In the course of scouting operations in the Kirovsky District of Leningrad Oblast at the Sinyavino heights, the Forces found and reburied remnants of more than 200 fallen soldiers and found 4 medallions. By two medallions, relatives of the soldiers who went missing in action have been identified. Members of the Forces take active part in meetings with university students and school children of the city, where they talk about activity of the All-Russia Social Movement called "Scouting Movement of Russia", as well as of activity of the university's Scouting Forces.
For significant contribution to development of scouting movement in the Chelyabinsk region and for spiritual-and-moral patriotic education of youth and school children, members of the Scouting Forces were awarded a Letter of Appreciation from the Governor of the Chelyabinsk region.
Participation of the university's students in the All-Russia Social Movement called "Scouting Movement of Russia" is a part of operation of the Department of Extracurricular Activity for Civil-and-Patriotic Education of Students, and the university's contribution to the memory of the Great Victory.
SUSU holds various events targeted at patriotic education of students. There are "Bravery Lessons" and various photo exhibitions dedicated to heroism of those who took part in combat. These events feature direct participants of the combats, who can share their own stories and experience with students.
Recreation Centre
At SUSU students can fulfil their creative talents and master new skills. More than 30 creative groups are created here, all of them united into the Recreation Centre. These groups are laureates of all-Russian and international festivals and contests. Students can try themselves in different fields: dancing, vocals, musical instruments, theatre, and so on. Every student can choose what s/he likes, from classics to rock, from poetry to show performances, so that his/her student life was bright, creative and unforgettable!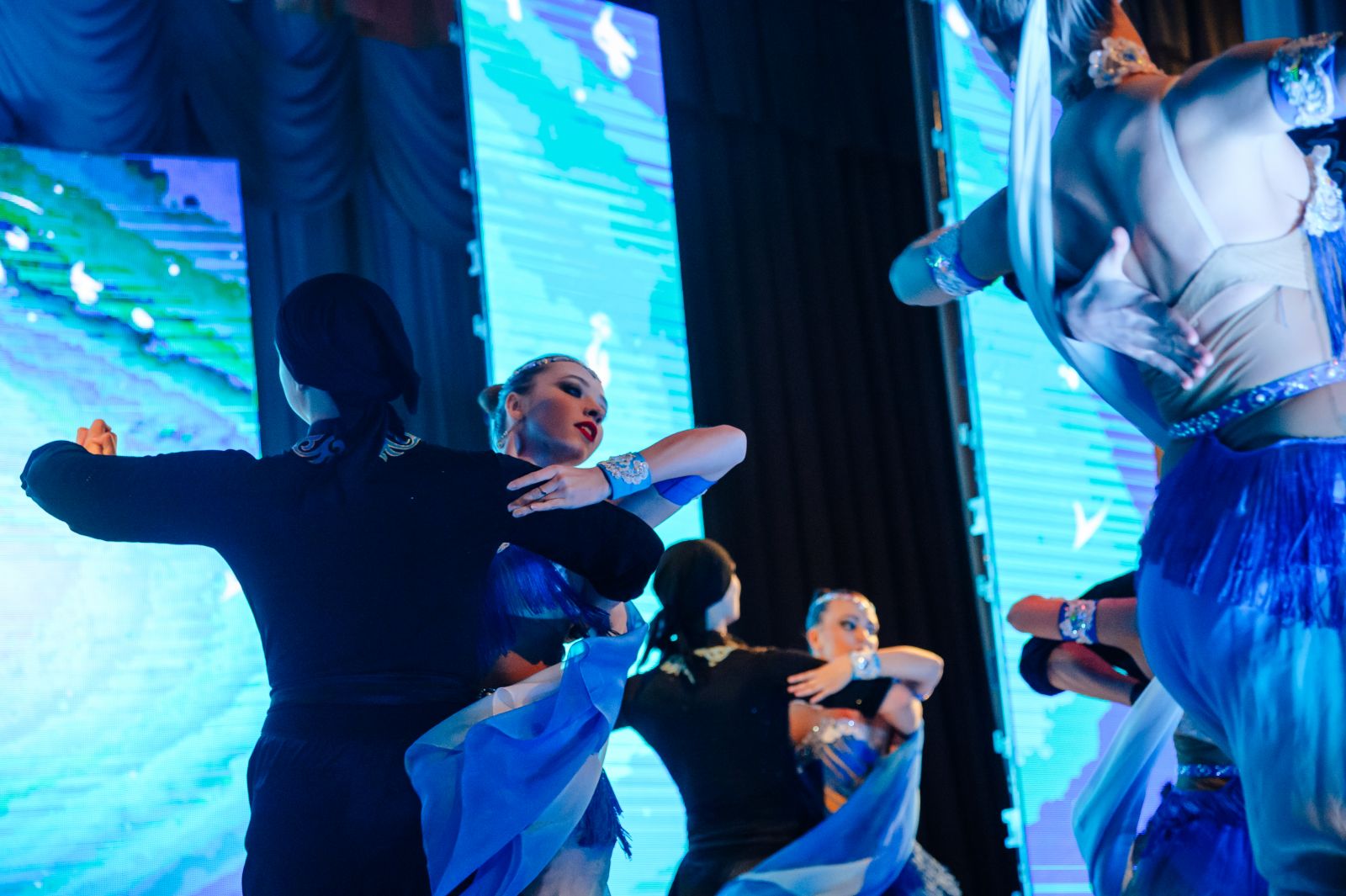 South Ural State University holds big-scale events, where students can demonstrate their talents. For instance, at SUSU Talents contest freshmen show their skills under different categories: they dance classical and contemporary numbers, perform as singers-songwriters, and recite self-authored poetry. Such contests as SUSU Miss and SUSU Mister, as well as Miss Campus and Mister Campus are very popular. Participating in and winning these contests allows students to step up to the competitions of the city-wide, regional and federal levels.
Every year SUSU organizes more than 100 concerts, theatrical festivities, and creative events, such as Tatiana Day, New Year, SUSU's Birthday, Matriculation Ceremony, and Successful SUSU Festival.
We Train Champions
Sport is an important part in the life of practically all SUSU students. Several dozens of various sports sections are functioning at the university. Students can play hockey, do track-and-field, ski racing, swimming, sambo, judo, cheerleading, and so on.
SUSU has different sports organisations and teams. Uralsky Sokol (Ural Falcon) Student Sports Club holds more than 20 competitions every year: Campus Spartakiad (Dorm Olympics), Team Tournament on the Unity Day, competitions and festivals on the occasion of the Defender of the Fatherland Day and of the celebrations of the Victory in the Great Patriotic War, and so on. The basketball teams, Polytechnic ice hockey team, and many other teams are very popular.
A unique sports base is created at the university: a Sports Palace and an Education-and-Sports Complex. These include specialized sports halls for basketball, volleyball, wrestling, weight-lifting, boxing and kick-boxing, aerobics, 4 gyms, and Universitetsky shaping centre. SUSU also has an indoor athletic stadium with tennis courts. The university is proud of its 10-lane Olympic standard 50-metre swimming pool.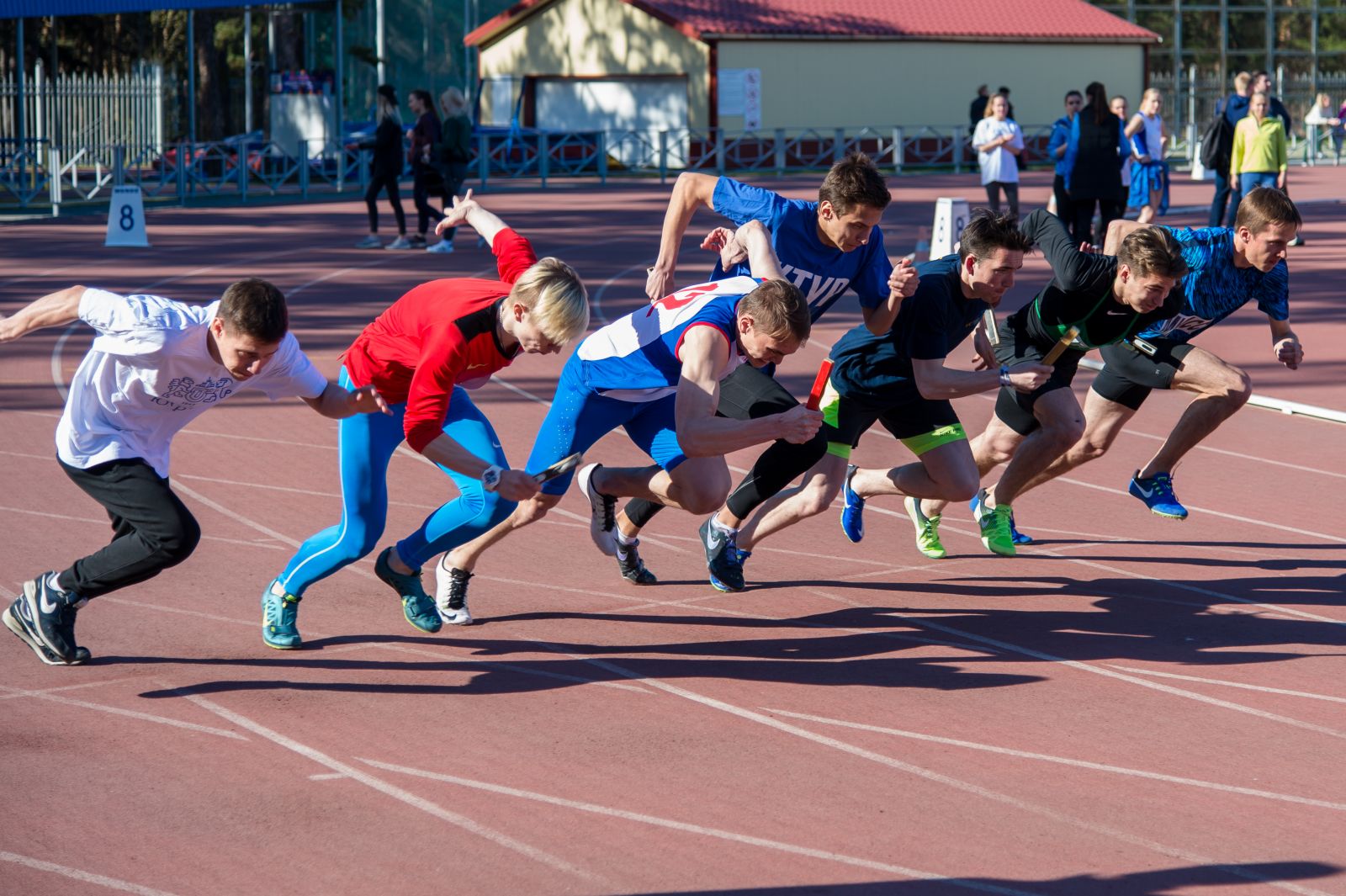 Students and graduates of South Ural State University obtain the title of master of sports and become winners at important sports competitions at the federal and international levels. SUSU alumni include such famous athletes as the Honoured Master of Sports of Russia and bronze and silver medallist of judo world championships Kirill Denisov, and silver medallist of Summer Paralympic Games and European champion Oksana Guseva.
Last year's SUSU graduate Anna Nechaevskya, as a member of the Russian team, became a bronze medal winner in the 4х5 km skiing relay at the 2018 Winter Olympics in Pyeongchang. Having defended her Master's thesis, Anna thanked our university for the support during her studies and confessed 'The Medal is My Gratitude to SUSU!'
Outdoor Recreation Activities
In summer many SUSU students go to the Olimp Sports and Recreation Camp. This is a place where students can take a break from the city life, spend great time, find new friends, and improve their health. All of this is possible thanks to the camp's actively developing infrastructure and modern programs. During summer vacations several sessions are organised, which are dedicated to student organisations and councils, to creativity and sports.
On winter vacations, students can go skiing and snowboarding to the Sunny Valley mountain ski resort within the Katalitsa project. Also, with the participation of the SUSU Trade Union Committee, different recreation event are often organized, like visiting Turgoyak National Park, and so on.
The participation in contests, student associations, or volunteer movement will help students not only spend their student years in an interesting way, but also unlock their potential and become successful in the future professional activity.