On March 15, a ceremonious awarding of winners of Russian language contests took place in Sigma academic building. Students from China got awarded with certificates and memorable prizes.
In 2018-2019 academic year, students from People's Republic of China took part in four Russian language contests: Russian Writing Contest, International Online Olympiad on Russian as a Foreign Language, a contest of projects called "Russian Language in the Sphere of Digital Transformations", and a photography contest called "Russia and China: Country – Language – Culture".
More than 900 Chinese students and school children took part in these events. Juries of the contests were academics of the Department of Russian as a foreign Language and employees of the Pushkin Institute Centre.
"Today we awarded the winners from South Ural State University. Certificates and presents will be as well awarded to students of our partner higher education institutions in the PRC, who participated in the contests within the project of establishment and development of the Pushkinn Institute Partnership Network. Aside from students, we determined winners among school children. They completed assignments of the writing contest and took part in the contest of photography projects. We are glad they took part in these contest, because it is possible they are our future applicants!" noted Director of the Pushkin Institute Research, Education and Coordination Centre, Iadviga Berezovskaia.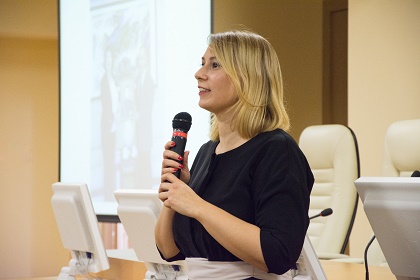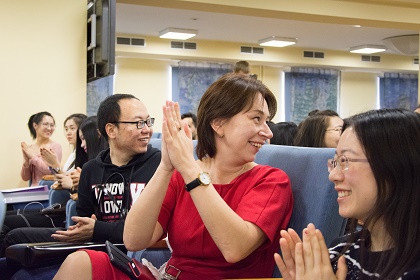 First-year Master's degree student of the Institute of Linguistics and International Communications Wang Yuying took part in the contest of projects entitled "Russian Language in the Mirror of Digital Transformations", where she needed to choose any term from the sphere of IT, translate it into Chinese, make an illustrative example and use the term in a sentence.
"I chose the term 'computer mouse'. I had to write some information about it in Russian and in Chinese. I tried really hard but didn't expect myself to win. Taking the prize-winning place was a surprise for me. I am very happy to receive this prize, and next year I'm going to participate again!"
Partners of the contests and Olympiads were: Beijing Union University, Xuchang University, Shenyang University of Technology, Tianjin Foreign Studies University, Beijing Language and Culture University, Zhejiang University Of Foreign Languages, etc.
The project has been implemented under support of the Ministry of Education of the Russian Federation within development of a network of the Pushkin Institute Centres.