It is no mystery that Russian winters might be harsh. Located on the boundary between Europe and Asia, Chelyabinsk is a Siberian city, and its temperatures fall far below zero in winter. However, it does not mean only the bravest can survive here. In fact, Russian nature is exceptionally beautiful and mysterious in winter, with snow sparkling on the trees like diamonds. Skating, skiing, strolling in snowy parks (weather allowed!), and drinking hot beverages – Russian winter is a must-have experience. Find out what international students think of the Russian winter and how they brave the cold.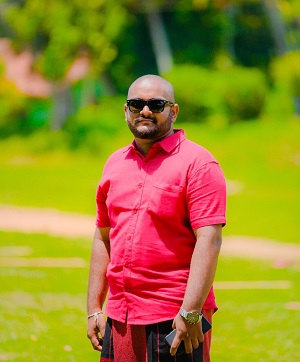 Sanjana Prabod, Sri-Lanka
Foundation
Sri Lanka is a tropical island, which means we don't have winter. It's my first winter in Russia. To tell the truth, adapting to Russian cold is not that easy. SUSU is very supportive of its international students, and they have a great adaptation program. I've quickly learned what I should wear, what I should eat, what to do if I catch a cold, and many other winter-related things. Unfortunately, I haven't escaped getting sick, but I managed to get well soon. Russian winter experience has made me ready to live anywhere in the world.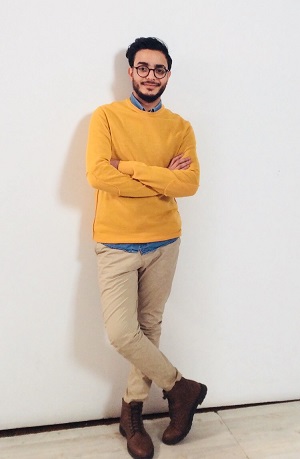 Osama Mohammed, Yemen
Institute of Architecture and Construction
An international student might find it challenging to adapt to Russian winter. If you come from a country where the average temperature rarely drops below 15 degrees above zero, surviving winter in Russia is a tough nut to crack. The first thing you should do as an international student about to study in Russia is to learn as much as you can about Russian weather. It might seem like Russian winter can bring no pleasure at all, but it's not true. When you first see snow falling in the street, when you touch it with your hands or play snowballs with your friends - these moments are unforgettable and heartwarming. So even if the weather is cold, you can always find some magic outside.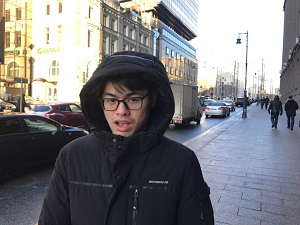 Zhou Jiannan, China
Institute of Engineering & Technology
I come from South China, totally different from Chelyabinsk in terms of the weather. We never have so much snow in winter. Having lived in Chelyabinsk for some time, I can give a word of advice to international students on how to survive the winter in Russia. First, a long warm coat is a must-have piece of clothes. This coat should be as long as possible and cover most of your body (at least from shoulders to knees). Second, sneakers are not a good option when it's slippery outside so stick to boots. Third, don't forget your gloves. Fourth, have some moisturising cream on hand to nourish your skin. Finally, don't be afraid of Russian cold. True, if your clothes are not wintery enough, you might catch a cold or suffer frostbite. If you go outside, nature offers some fantastic views of frozen lakes and snowy trees. I think Russian winter has this sort of fairytale ambience that makes you realise magic is somewhere out there.
Nourhan Ali, Egypt
Institute of Linguistics & International Communication
You need to take proper care of your skin during winter months. Wear warm clothes and don't stay outside for a long time. Generously use moisturising cream.

It might be hard to wake up during winter when it's still dark outside. For me, having a short walk in the morning has proved to be an excellent way to feel fresh and awake. A bunch of mood-rising things during Russian winter include meeting with friends, reading a good book, having hot drinks, watching comedies, and going to the sauna. All these things make you feel positive no matter the weather.

Eating well is another vital thing. During winter, Russians prefer having meat soup for lunch, which is a great way to keep your body warm.

Overall, no matter the weather outside, the real thing that makes you unhappy is your everyday problems. Just remember that life is always beautiful while difficulties come and go. Enjoy sunbeams on the glistening snow, have a walk in winter forest and see how enchanting Russian winter is!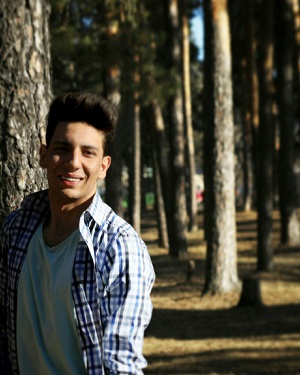 Abdallah Helal, Jordan
Institute of Architecture and Construction
To survive the winter in Russia, you need lots of warm clothes. Many international students who come to study at SUSU don't wear winter hats and gloves, which is a big mistake and a good chance they'll catch a cold. When the temperature is low, it's better to stay at home and drink lots of warm fluids. It's also important to eat well and stay active. Stay in touch with your family to keep your heart warm. I wish modern Russian houses had traditional Russian stoves. It's the best thing for domestic heating during the winter months!
Wenke Wu, China
Institute of Linguistics & International Communication
To survive the Russian winter, you need a healthy mind in a healthy body. For that, be mindful of what you eat, love sport (especially winter sport) and don't be afraid to go outside even if it's cold - such walks will definitely energise your body.  And, of course, make friends! Get together in the winter evenings and have fun. Go skiing or ice skating together or swoosh down winter slides. If you follow these simple tips, your Russian winter will be amazing.