In the frames of preparation for Interactive Universe, the Second E-Learning Festival, organized by the Institute of Open and Distance Education of SUSU, a workshop "Video Lecture: Make a Training Video by Yourself" took place.
The event consisted of two parts. In the frames of the first part Director of the Children's Internet University, Educational Centre, Elena Kolmychevskaya and Senior Academic of Department of General Psychology, Psychological Testing, and Counseling Svetlana Gurskaya spoke about the main stages of the shooting process. Experts described the formats of shooting, demonstrated the scripts of video lectures and shared the secrets of content preparation.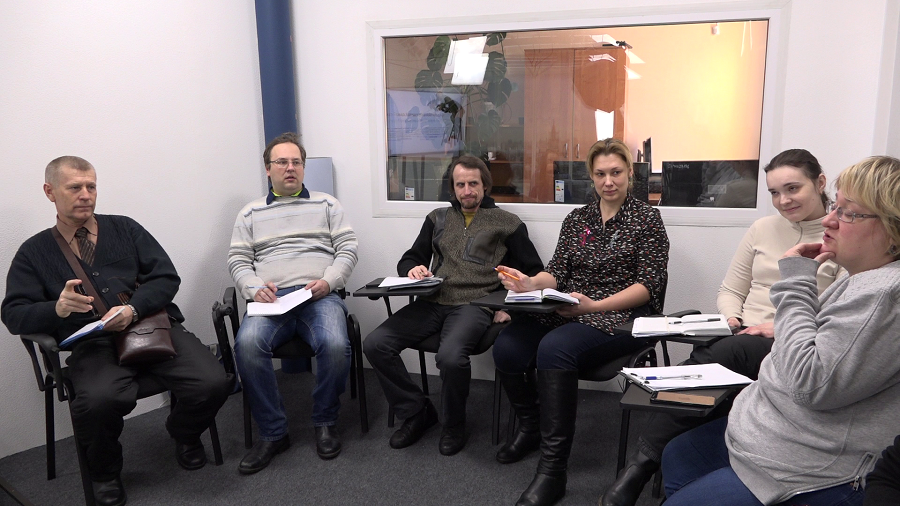 The second part of the event was practice-oriented. All participants of the workshop had an opportunity to make a test video and get its assembled version. Being involved in the process of creating an educational product, academics of SUSU were able to understand how to prepare an interesting video for the mini-lectures contest "The Wonderful World of Modern Science", which takes place as part of Interactive Universe, the Second E-learning Festival.
All the materials of the workshop and the video of its first part can be found on the page of the event.
In a week, on February 12, Deputy Director of the Institute of Open and Distance Education, Olga Elagina, will hold a workshop on the topic "Training Lesson: Designing, Involving, Developing", during which participants will get acquainted with the "Experience Builder" method and discuss the following issues:
How to formulate a task that will check the formation of not only professional but also personal competencies?
How do modern technologies help computerize and optimize the process of assessing the studying results?
How to use the effect of chance in the practice of preparing a class?
Registration via the link.
Details on the other events taking place in the frames of the Festival can be found on the site of New Educational Technologies.