We all have our "first ever" moments in life that change the way we look at the world and fill us with pride and excitement. Some "firsts" are more memorable than others, but all of them are worth to be grateful for and appreciated. If you are lucky enough to study abroad, it means you will definitely have many first experiences blowing your mind. South Ural State University is a culturally diverse place with over 2 000 international students from around the world. Each of them has their own unique experiences related to the University and Russian lifestyle. Below, five international students share their "first ever" moments they savoured while studying at SUSU.
Gilberth Armando, Venezuela
Institute of Natural Sciences & Mathematics
"When I first came to Russia from hot Venezuela, it was 16 degrees below zero. It was a fantastic experience, and I saw snow for the very first time. I remember my first-ever tasting of pelmeni, various Russian salads and soups (I love solyanka). My Russian friends and I tried to make borsch once; now I will not be able to reproduce it even though I remember how great it was. Last year I tried winter swimming, which was crazy and I loved it. This year I want to do it again. And what I appreciate most about Russia is its people, always kind and understanding".   
Zeng Yanyun, China
Institute of Linguistics & International Communication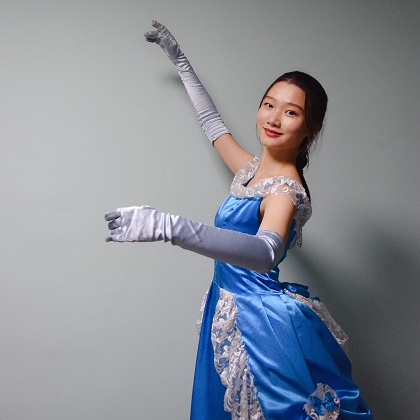 "My SUSU studies are filled with many 'first-ever' experiences that I cherish and events I'm happy to have been part of:

First Russian dish. When I came to Chelyabinsk for the first time, Russian cuisine seemed a bit strange to me. But borsch has become the love of my life! It is a traditional Russian soup, very delicious and beautiful in colour. First communication with Russian students. My first ever Russian-speaking conversation was with a Russian guy who told me not to worry and that my Russian was good. He believed in me, and I believed in myself and my Russian. I think Russians speak fast, but it's so exciting to speak their language! First public performance. At SUSU, I had a chance to perform onstage singing together with my Russian classmate. It was amazing. That evening Russian and Chinese students got together, and we made a Chinese dinner, which was a lot of fun. First ballet dancing. Russian ballet is one of the main trademarks of Russian culture. And I consider myself endlessly lucky that I can do ballet dancing in Russia. I do my regular dance training with a Russian teacher, and I even have my ballet shoes. Despite my sore legs, I feel enormously happy". 
Joseph Joe, Nigeria
School of Electronic Engineering & Computer Science
"My first visit to Chelyabinsk was quite a challenging experience because of the cold weather. It is never "below zero" in Africa, so I really had to adapt to Russia. I also had to adjust to the new culture, and I had difficulties understanding Russian for several months. Thanks to my Russian friends, my Russian got quite passable soon. What I love about Russian cuisine is kasha, that is, porridge, and the way they roast chicken. Also, one of the best experiences I've had at SUSU was my first trip to the Olympia summer camp with my Russian and African friends. We had a blast there, and the nature was gorgeous. Thanks to SUSU, I manage to combine my studies with various social activities and feel like I really belong. Our university is a multi-cultural place where international and Russian students become one family. I think that's what they call the best student experience!"
Khusrav Gandzhov, Tajikistan
Institute of Linguistics & International Communication
"I think that SUSU offers top-notch student and social experience. When I first came here, I became an active participant of multiple university events. I am a member of the Association of International Students, and I tell students about my country and culture. I believe that your first international experience is something truly unique that stays with you forever. It is an excellent opportunity to meet so many wonderful people from all over the world and learn something new every single day!"
Oleg Van, China
Institute of Engineering & Technology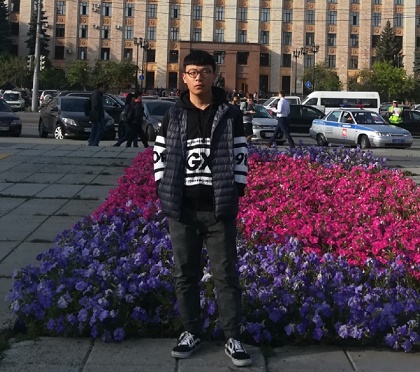 "I did my first ever ice-skating in Chelyabinsk together with my Russian classmates. It was extremely difficult at first but then my Russian friends showed me how to do it properly, and I did it! So far, I ice skate slowly but I love it. I think many Russians enjoy this sport. Hope I can become a pro one day!".