Local's guide on what to see and do
Dear Students!
There are tons of fun things you can do in Chelyabinsk. Below, we've picked some exciting events the city has to offer this weekend. It's time to get some tickets and make those freedom evenings count! Don't forget to leave your comment about the events on Vk and Facebook.
December 28, 9:00 - 16:00
Museum of the Forest
exhibition
What on earth is the Museum of the Forest? This museum was founded by a person attached the region's nature. You will find a bear, boars, foxes, ground squirrels, a variety of butterflies, bugs, and other insects in a small space. The museum arranges free excursions Monday to Friday and organises themed lectures on request.
Book your free visit in advance by calling +7 351 232 02 08.
December 28, 19:00
Traktor Ice Arena
hockey game
If you are a hockey lover and have not seen hockey in Chelyabinsk yet, Friday gives you an excellent opportunity to do that. The Traktor Ice Hockey Club known as Tractor is a professional ice hockey team from Chelyabinsk. Its history dates back to 1947 when the team was founded. Since 1947, Tractor has been participating in many Russian, international, and world championships.
December 29, 10:00-20:00
Chelyabinsk Aquarium
fish exhibition
Chelyabinsk Aquarium features a variety of aquariums and terrariums under one roof. This place is unique for the city and Chelyabinsk Oblast. Chelyabinsk Aquarium boasts having a distinctive collection of marine and freshwater fish, insects, and reptiles. You can attend three different exhibitions and see breathtaking sea creatures. If you are brave enough, Chelyabinsk Aquarium offers an exhibition of arachnids from various parts of the world.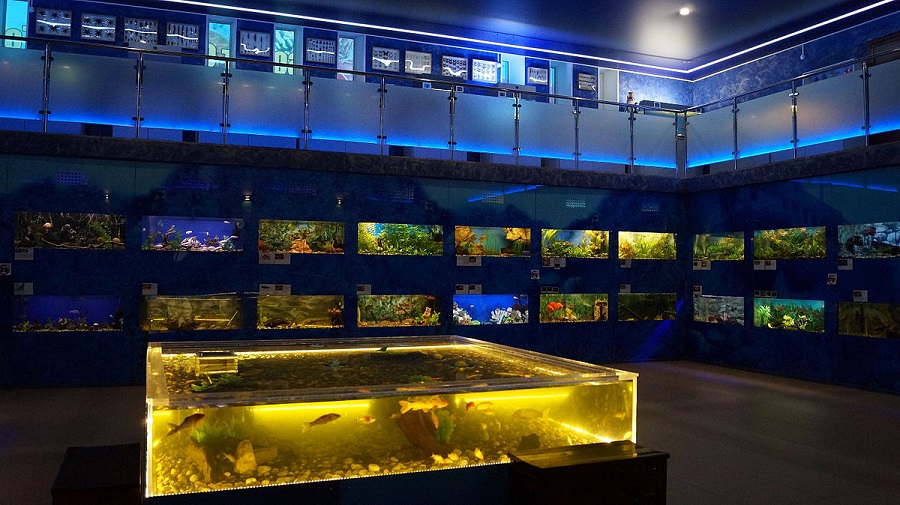 December 29, 19:00
Kinomaks-Ural
The Curious World of Hieronymus Bosch
1,5-hour film
In 2016, the Noordbrabants Museum in the Dutch city of Den Bosch held a special exhibition devoted to the work of Hieronymus Bosch, who died 500 years ago. This late-medieval artist lived his entire life in the city, causing uproar with his fantastical and utterly unique paintings in which hell and the devil always played a prominent role. In preparation for the exhibition, a team of Dutch art historians crisscrosses the globe to unravel the secrets of his art. They use special infrared cameras to examine the sketches beneath the paint, in the hope of discovering more about the artist's intentions. They also attempt to establish which of the paintings can be attributed with certainty to Bosch himself, and which to his pupils or followers. The experts shuttle between Den Bosch, Madrid and Venice, cutting their way through the art world's tangle of red tape, in a battle against the obstacle of countless egos and conflicting interests. Not every museum is prepared to allow access to their precious art works.
December 30, 18:20
Cinema Park
The Last Yolki (The Last Christmas Trees)
1,5-hour film
Want to crack the Russian cultural code? Apart from The Irony of Fate, a three-hour long Soviet film that no self-respectful Russian misses on TV on New Year's Eve, there is Yolki or Christmas Trees, probably the biggest Russian hit in years. The Last Yolki is the seventh and the last part of the epic comedy that shows how people of the largest country come together on New Year's. We strongly recommend you watch Yolki from the start and get into the festive spirit.