On December 13, Quantorium children's technology park was opened in Chelyabinsk. This is a centre with contemporary equipment and unique learning programmes for schoolchildren. Children will be able to study there for free.
The Chelyabinsk's Quantorium has several programmes for training of future engineers, the so-called quantums. As per tradition, just like during a housewarming party, a cat was the first one to enter the robo-quantum after its opening ceremony. The cat was constructed by children of the Engineering and Art Centre within several days; it was taught to walk, sit and meow. Robo-cat demonstrated its abilities to the region's Governor, Boris Dubrovsky.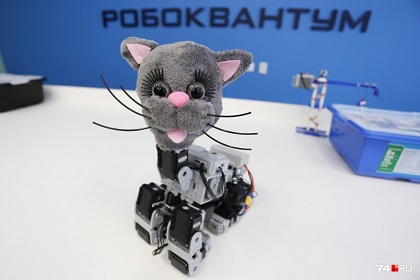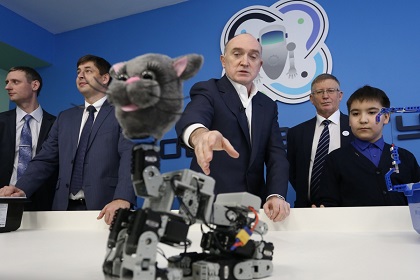 In aero-quantum, schoolchildren are going to learn how to construct drones and handle unmanned aircrafts. It is now already that schoolchildren are working on a task assigned by the Head Office of the MIA for the Chelyabinsk region.
"Children are developing a multicopter for MIA which is capable of increasing the range of communication in field conditions," said a teacher of Quantorium, Pavel Farafontov. "For example, signal becomes weaker in the woods. Schoolchildren have already created a mockup of an eight-rotor copter; it is now being tested. It has an installed retranslator which will amplify radio signal when the copter is in the air."
Students of Gymnasium No.1 Gleb Prislopsky and Gleb Salashenko – the winners of a competition in handling unmanned aircrafts – came to have a look at the equipment.
"We construct drones for competitions ourselves: install sensors and memory boards so that our drone could autonomously fly along the set trajectory and land in a specified spot. For that, it needs to be assembled and programmed correctly," said the schoolchildren.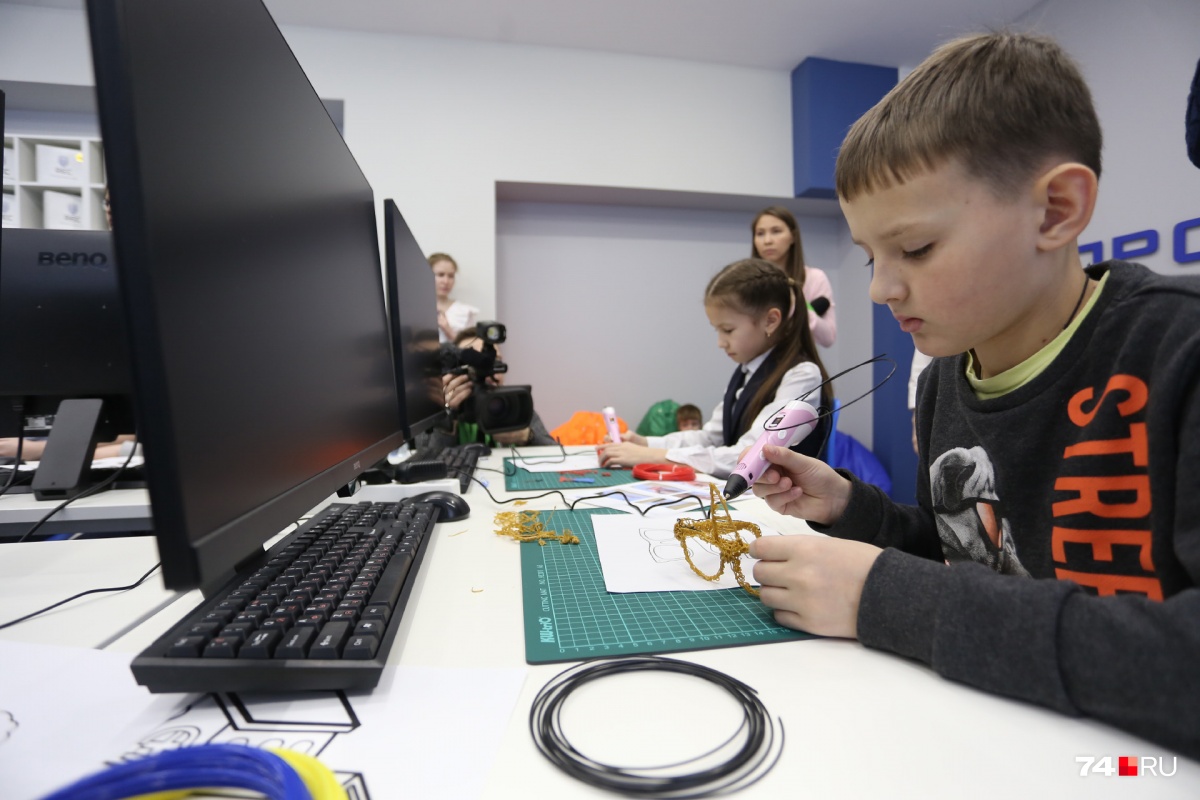 In auto-quantum, children are going to construct race cars. This isn't the first time that the winner of the world's championship in aviamodelling, Klim Grishin, is holding a soldering iron. Together with Boris Dubrovsky, the kid has performed calculation on how many laps a model is going to make at a given velocity.
"The specificity of studying in Quantorium is in working on projects. Schoolchildren are going to solve cases compiled in cooperation with enterprises, which means proposing solutions for real-life industrial problems," noted Vladislav Khalamov, Director of the Youth Engineering and Art Centre of the Chelyabinsk region, which has become the regional operator of the technology park.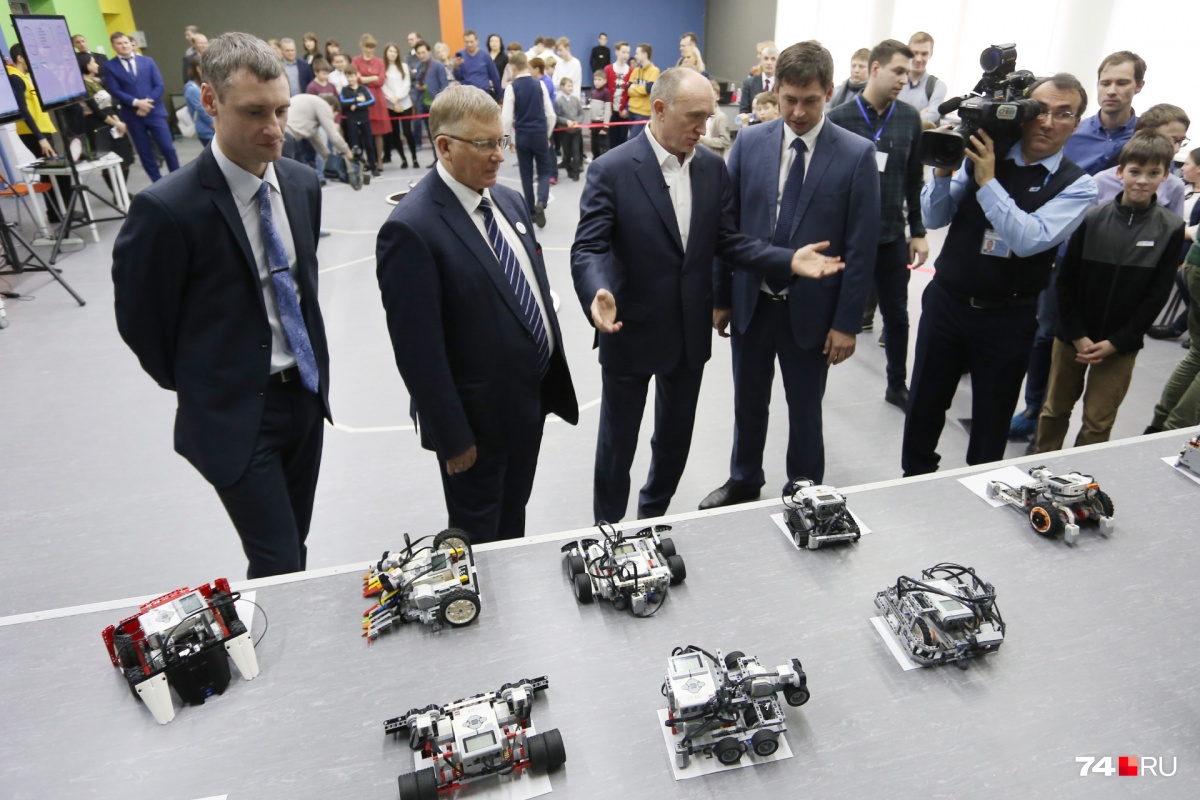 Quantorium has been established on the ground of South Ural State University. According to the Rector of SUSU, Aleksandr Shestakov, working with advanced equipment will allow performing training of future engineers as early as possible.
The ground floor of the building on 50 Ordzhonikidze Street was assigned for the Quantorium. All classrooms are peculiarly designed, and the range of colours was chosen together with psychologists.
Quantorium Technology Park can sit 800 children. According to the plan, technology classes for schoolchildren are going to be held there.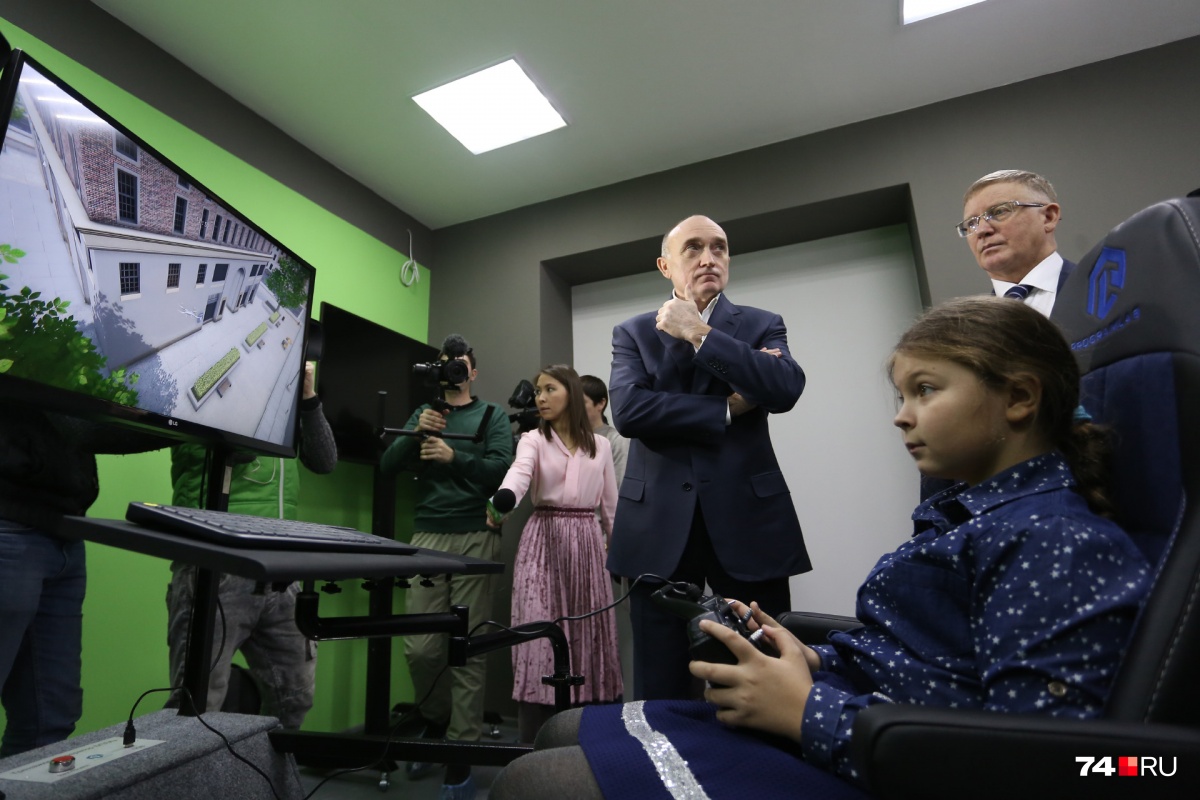 Event date:
Friday, 14 December, 2018 - 15:30