Local's guide on what to see and do
Dear Students!
There are tons of fun things you can do in Chelyabinsk. Below, we've picked some exciting events the city has to offer this weekend. It's time to get some tickets and make those freedom evenings count! Don't forget to leave your comment about the events on Vk and Facebook.
December 14, 18:30
Chelyabinsk State Academic Drama Theatre n.a. Naum Orlov
Evenings in Athens
2,5-hour play
Evenings in Athens is a family comedy that revolves around the everlasting idea of the generation gap. An aristocratic grandmother who spent her youth among the Petrograd intelligentsia during the Silver Age is actively engaged in her pregnant granddaughter's life who is also controlled by her tyrannical father. Slowly making her way, the grandma manages to show the tyrant that liberation turns out to be much better than total control. As the most magical night of the year is approaching, this story is bound to end happily.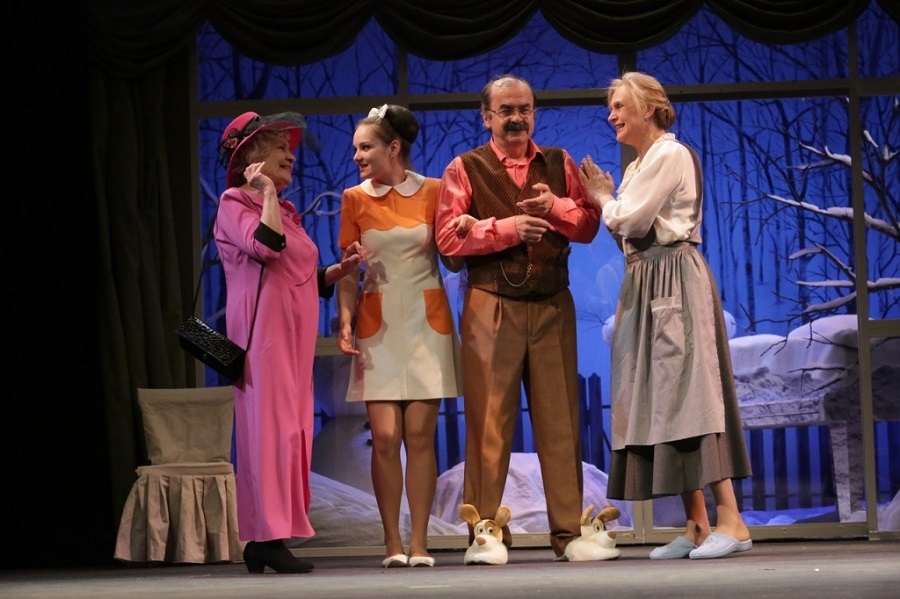 December, 14: 19:00
Railroad Workers Culture Palace
The Master and Margarita
3,5-hour play
Imagine you meet a foreign stranger in the street who sends you to a mental institution or worse, predicts your death. Do not think too long over who that stranger is - it is the Devil himself! And this Friday the Devil comes to Chelyabinsk. Pray God you are not one of Moscow intelligentsia or chances are professor Woland (the Devil) will drive you crazy. Other than that, enjoy a stage version of the most mysterious novels of all time.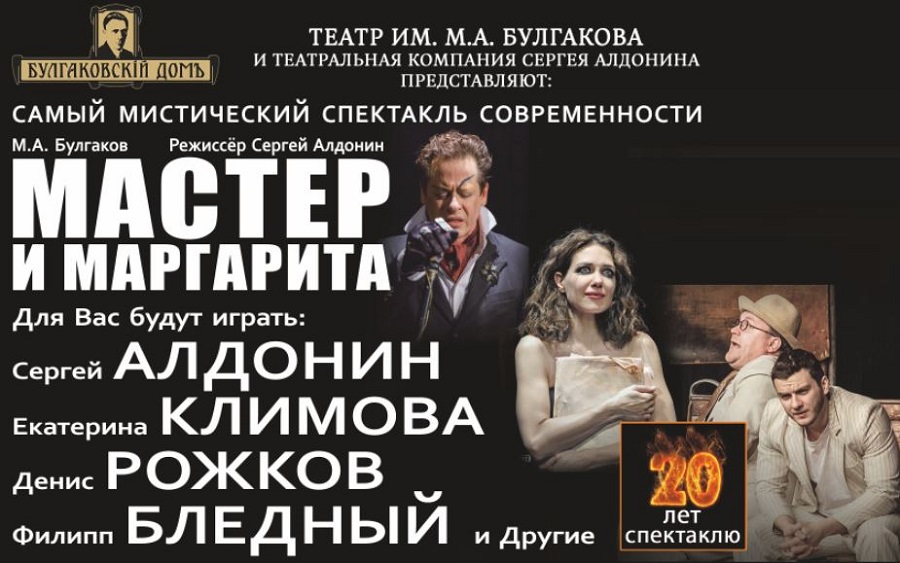 December 15-16, 12:00-18:00
World Trade Center
Che Market
Christmas market
Step into a world of festive delights this weekend with Che Market. Enjoy a great shopping experience with a variety of stalls selling lovely handmade items, gifts, and crafts, lots of food and drink. Find the perfect presents for family and friends and spend some quality time with those you love. It is time to get into the festive spirit!
December 15, 16:00
Chelyabinsk Film Club n.a. L. Obolensky
The Film Club is all about bringing great films to Chelyabinsk. If you are a film lover and enjoy meeting new people, then this place is right for you. Every Saturday the Film Club presents the masterpieces of world cinema every film fun must see. If you are a real cinema enthusiast and nothing can surprise you, then drop in a couple of hours after the film to discuss it with others while having a nice cup of tea. The entry is free.
This Saturday's film: Hail, Caesar! (watch the trailer)
December 16, 12:00
Chelyabinsk Pushkin Library
Dancing with Dogs
This weekend the Pushkin Library is a must-visit place for everyone who likes dogs. Elena Chenchik, a professional dog handler, will reveal all the secrets of dog training. Elena is the winner of multiple dancing-with-dogs contests and surely knows how to make friends with any dog. Elena has planned a big surprise for those wishing to see dog dancing - her two dogs will accompany her. A Christmas photo shoot with the most photogenic four-legged friends is guaranteed. The best part? Getting in is free.