Local's guide on what to see and do
Dear Students!
There are tons of fun things you can do in Chelyabinsk. Below, we've picked some exciting events the city has to offer this weekend. It's time to get some tickets and make those freedom evenings count! Don't forget to leave your comment about the events on VK and Facebook.
December 7, 17:30
Pushkin Cinema
Sci-Fi Film Festival
1,5-hour programme
The films presented at the Festival were participants and winners of international film festivals, including Dublin Sci-Fi Film Festival (Ireland), Menton Fantasy Film Festival (France), LA Shorts Awards (USA), Shanghai International Film Festival (China), New Renaissance Film Festival (the Netherlands), and CinemAvvenire Film Festival (Italy).
The Ideal (Director: Adina Istrate, Latvia, 2015: 8,38 min.)
Imagine an ideal high-tech future. Finding a life partner in such a future seems like a piece of cake - all you need is list all the necessary qualities, send your application form, and wait for your ideal candidate. When Anna orders her partner this way, she gets nothing like what she expected.
The Border (Director: Norman Tamkivi, Great Britain, 2016: 23,5 min)
After a global nuclear and chemical war a disciplined military captain Thomas is tasked with toughening up a young and kind soldier Landon, who is unable to shoot innocent refugees, only to find out the truth about the system he lives in.
The App (Director: Thomas Graskur, France, 2016: 25 min)
When Faustina returns home to refresh herself before a date, she finds a stranger in her flat. Who is he? Why does he follow her everywhere? Why does he record all the events happening in her life? This film is a must-see for the fans of Wilde's The Picture of Dorian Gray.
Pistachio Green (Director: Paco Cavero, Spain, 2016: 12 min)
Christmas is a family celebration when relatives and friends get together and wait for Santa Claus to bring lots of presents. But if the only person visiting you on Christmas is not really a person? What if it is a creature from the outer space?
A Loft in Paradise (Director: Alexandre Lança, 2017: 17,32 min)
Vincent and Emma die in a car accident. Arriving in Heaven, they discover a large and modern loft. But Charlotte, Emma's sister and Vincent's lover, eagerly wants to contact them in the afterlife…
December 7, 19:10
Pushkin Cinema
The Wife
1,40-hour film
After nearly forty years of marriage, Joan and Joe Castleman are complements. Where Joe is casual, Joan is elegant. Where Joe is vain, Joan is self-effacing. And where Joe enjoys his very public role as Great American Novelist, Joan pours her considerable intellect, grace, charm, and diplomacy into the private role of Great Man's Wife. Joe is about to be awarded the Nobel Prize for his acclaimed and prolific body of work. Joe's literary star has blazed since he and Joan first met in the late 1950's. The Wife interweaves the story of the couple's youthful passion and ambition with a portrait of a marriage, thirty-plus years later—a lifetime's shared compromises, secrets, betrayals, and mutual love.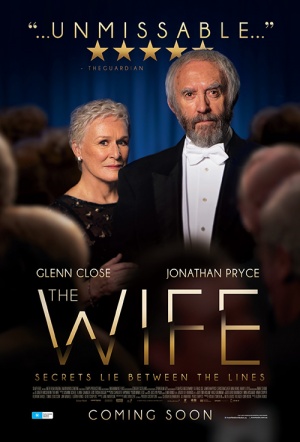 December 8, 18:00
Chelyabinsk State Academic Drama Theatre n.a. Naum Orlov
The Elder Son
3-hour play
The Elder Son is the brightest and kindest play by Alexander Vampilov. This story starts as a silly play or even a joke but develops into a wise parable about kindness. Kindness is a virtue we all need and desperately seek it every day. Kindness makes us happy. Indifference leaves us vulnerable and miserable. The Elder Son does not have any specified time frame. This story is about people and the light of hope that never dies if someone is waiting for you.
December 9, 10.00 - 18.00
Pushkin Library
Colourful Dreams
Art exhibition
The Colourful Dreams exhibition displays over 20 surrealist paintings by an amateuer artist Sergei Zybolov. By his mesmerising works, Sergei asks about the purpose of life and human values. The artist relies on archetype symbols that make each painting multifaceted. The idea behind Sergei's works is that everybody can create their own story by looking at them.
The entrance is free.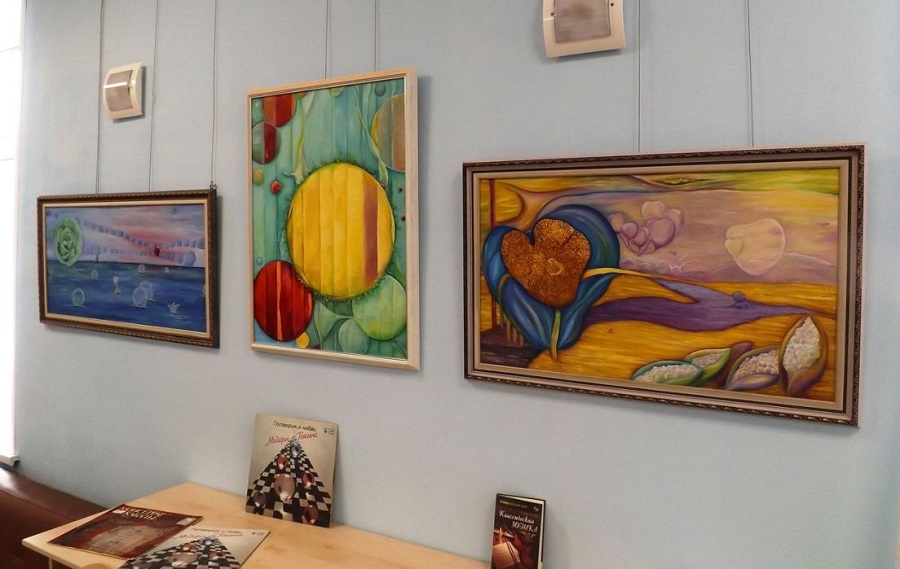 December 9, 18:00
Prokofiev Concert Hall
Tango Mania
1,5-hour concert
World Tango Day is coming! If you are not a dance lover but want to experience the sensuality and passion of the Argentinians, then head straight to Prokofiev Concert Hall and enjoy the thrilling revival of Habanera and Astor Piazzolla's masterpieces. Astor Piazzolla is one of the XX-century greatest exponents of the traditional Argentine music. Piazzolla's music continues to influence the greatest musicians in the world.